I do quite a few reviews on the blog now and it's something I really enjoy doing, I don't profess to be an expert or an authority on fishing tackle but I am an angler and as such I strive to give an honest review every time I'm sent something or I buy a piece of kit that there's been a lot of hype about. That was certainly the case with the Ringers Pellet Pump (my review can be found here –
Ringers Pellet Pump Review
) and so far, of the 561 posts I've published since 2006, it's had the most hits with 2310 and counting. Well I wrote that review almost two years ago and I'm happy to report that the pellet pump is still going strong and I'm as impressed with it now as I was then.
I tweeted Phil Ringer to say my review of the pellet pump is my most popular post yet and he replied saying he'd have a new toy for me to review soon and went on to reveal the new Ringers Floating Pellet Bander would be hitting the shops soon. Within a week a little parcel was popped through the letterbox and it had arrived.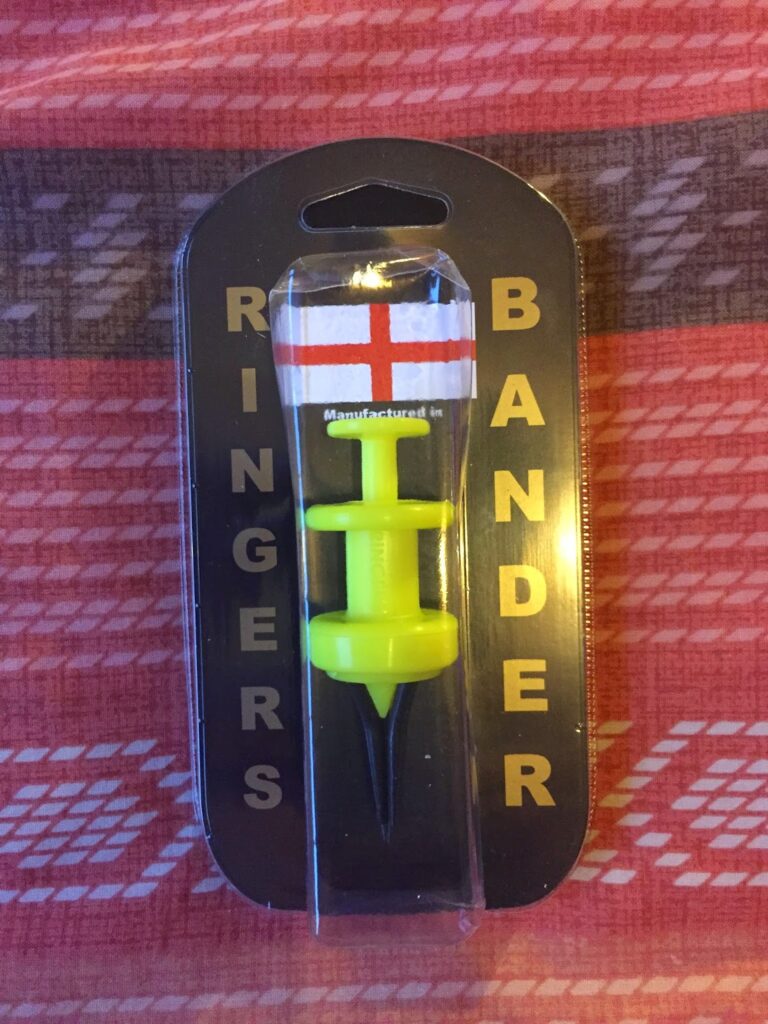 It was nicely packaged and very bright!
The bander was packaged nicely with the now familiar gold writing on a black background and in the middle of the backing card was a St George's Cross and beneath it 'Manufactured in England' which is great to see. On the back was a list of the features the bander incorporates,
Spring loaded reset
Can be used for 4mm to 14mm pellets
Ultra smooth action
High visibility
'And it floats!'
The bander was certainly very visible as it was luminous yellow with black prongs, if you drop it you are going to be able to find it and if you drop it in the lake, no problem as it says it floats. I'm just off to check this now……….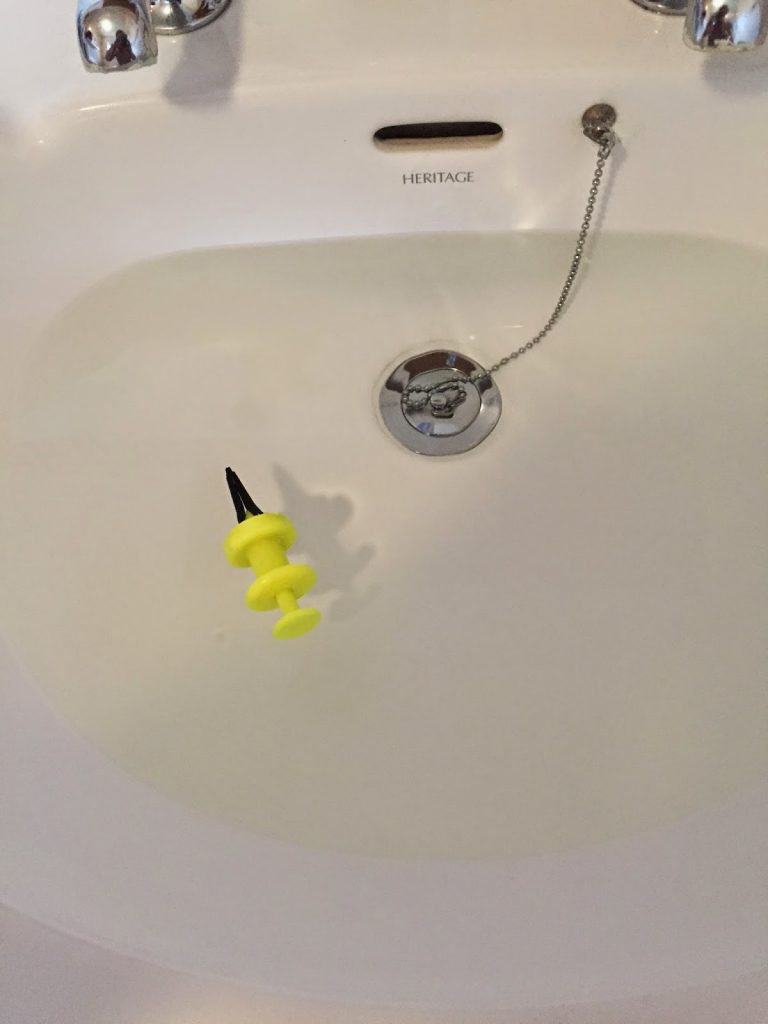 Confirmation it floats
Yep it floats, which is good to see as several of the plastic items we use on a regular basis don't, a slamo disgorger springs to mind, it cost me £6 or something ridiculous and on it's first outing it disappeared into the depths of a very deep Gloucester canal! Pellet banders are one of those small bits of kit that are essential and I'd class them alongside disgorgers, plummets, loop tyers and hook tyers, items that you don't realise how important they are until you lose one! The difference with a pellet bander though is that there are a few moving parts and as such, the potential for them to break.
Early impressions with the Ringers bander are good, the action is very smooth and the spring loaded reset works very well, the prongs are also stepped for the bait band to sit on and this is a nice touch which just shows the thought that's gone into this product. The last bander I owned had several metal parts and although it meant it felt sturdy it also ensured it sank like a stone but that wasn't the reason for it's demise, as with so many of the early banders there was a band to keep the prongs in place but these would perish and although not the end of the world it was a bit of a pain in the bum. Also the action got a little stiff and I managed to bend the metal prongs when I caught them in the drawer of my seat box which all contributed to it being binned.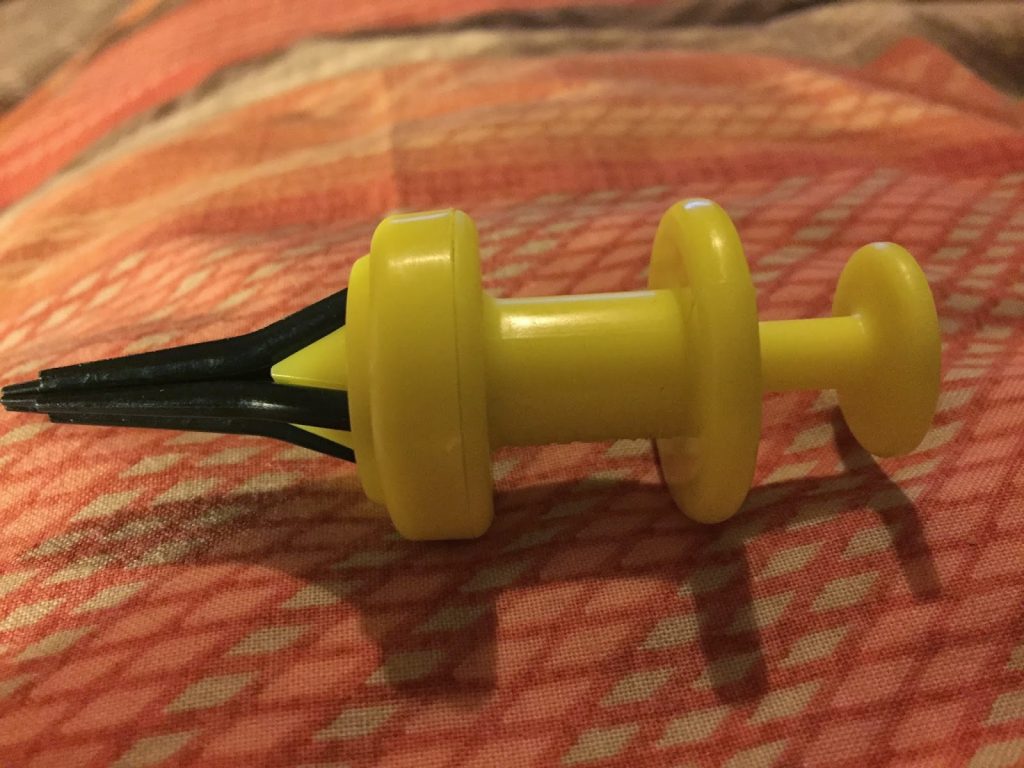 Another fantastic bit of kit from Ringers
So all good so far but it hasn't really been used in anger yet and as I don't really start using banded pellets until it warms up a bit, I won't know how it withstands the rigours of intensive use until it's been through a few matches with me. As with all my reviews I will endeavour to update it once I've used the bander for a few months. If I have one reservation, it's that the bander is made of plastic and although it looks a sturdy bit of kit, I fear it would lose the battle if it came up against a clumsily placed Skee-Tex boot (other brands of boot wear are available!) but again only time will tell.
The Ringers Floating Pellet Bander retails at around £5.99 and just like the pellet pump you know these will be flying off the tackle shop shelves and will be a common site on anglers side trays up and down the country. The thing with Ringers products is that they are designed by top, top anglers and actually used by them, they're not just endorsing various items of tackle, they are being made to their exacting standards.
So that's two Ringers products I've reviewed (the pellet pump and the pellet bander) and two big thumbs up from me, I will try and get my hands on the baiting needle range over the coming months to complete the set.