I've been using Daiwa Hydrolastic for the majority of my fishing for many years, yes it's expensive but it lasts me several seasons and has never let me down so I think it's worth every penny. I have flirted with other brands along the way and they've been fine but I always end up going back to Hydro. People who know me and follow the blogs Facebook page will know I'm guilty of liking and sharing loads of competitions to try and win fishing gear (please note I don't share the bogus scam competitions to win caravans, luxury cars or holidays!) and recently I was lucky enough to win some Hybrid Pole Elastic from the page of the same name.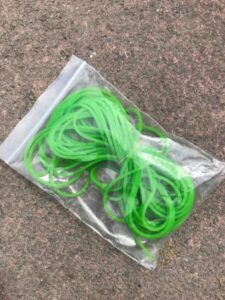 It arrived in a couple of days and my prize was 10 metres of the Green 2mm Hybrid Pole Elastic, which is rated either 12-16 or 14-16 (it says both on the FB page!) and if I'm honest I don't tend to use elastics this heavy but after two recent disasters with Preston 11 Hollo, I needed to re-elasticate some top kits so decided to give it a go. The first thing I noticed was that you get a lot of elastic!, easily enough to do four top kits which is great value at £15 (although currently there's a special offer running where you can get 10 metres for £10, check it out here)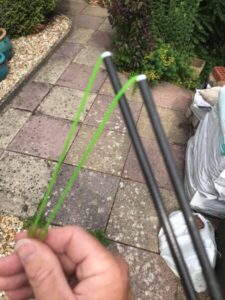 I did a couple of top kits and it felt surprisingly soft yet powers up quite quickly and the proof of the pudding would be when I first used it in anger the following day at Harry's. I drew peg 10 and tried catching shallow but could only get the odd fish, the elastic performed really well and was just the job for the 2-4lb carp but it was probably a bit too heavy for the little pasties between 4-6oz which I was catching on the deck. Still an enjoyable day and I finished up with 35 carp (7 decent ones) and a roach which weighed 31lb 7oz and put me in second place.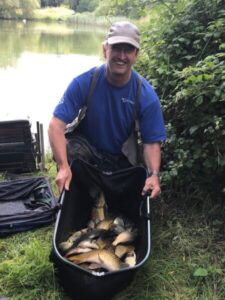 Obviously not an exhaustive review by any means, more like my initial thoughts but I will update this post with how I'm getting on with it. I might try and get hold of some lighter grades for silverfish.
Update (June 2021) – as promised here's a little update, 11 months on and I still have this elastic in two top kits and  although I've had to cut a little bit off either end and re-tie the knots due to wear and tear, it's still going strong which represents excellent value for money! I use it for all my carp fishing in open water and I also actually really like it for fishing deep water for a mixture of species and I've had some nice nets of small carp, skimmers and roach along with the odd better carp. Possibly the next grade down would be optimum and I will try and get some but I'm more than happy to continue using it and I still have enough left to re-elasticate two top kits!