My latest interview is with Bait-Tech and MAP star, Tony
Curd, and if I do say so myself, it's a cracker!
Against Men and Fish – Hi Tony, thank you so much for agreeing to answer my
questions, let's start with some easy ones,
How and at what age did you get into match fishing?
Tony Curd – I started fishing literally as soon as I could walk! I used to join my Dad on
the Grand Union Canal here in West London while Mum went and done the shopping
– How cliché! – And spent many hours
catching roach and perch on the whip. It wasn't until I was 7 that I started to
become interested in Match Fishing though and with Dad being a match angler I
was soon fishing a few junior events again on the canals.
Do you remember your first match win and can you tell us
about it?
I can remember it very well. It was the second Blenheim AS Junior open I ever
fished on the Grand Union Canal at Harefield which probably had some of the
best canal fishing anywhere in the country at the time and I think I weighed
somewhere around 12lbs of Roach which I caught on the whip with hemp and bread!
Commercials came a lot later for me as I stayed on natural waters for a long
time which I feel gave me a good grounding when these venues came to the fore
as a lot of the skills you learn on those venues are big help when it comes to
catching some of the species found in commercial waters, my first win on a
commercial was at Bury Hill Fisheries where some junior events were run and a
five carp catch was enough for the win – we'd be bitterly disappointed with
five carp nowadays!
What's your favourite method?
Again with a big variation in my fishing it's difficult to choose one. I absolutely love feeder fishing on any type
of waters though in particular for bream on lakes and rivers but equally love
chucking a method feeder tight to an island or far bank on commercial waters.
Float wise, Waggler fishing on the rivers or fishing the short pole for big
carp on commercials takes some beating!
And your favourite species of fish?
Tough one again! I've done lots of different fishing in both match and pleasure
situations but if I had to narrow it down I'd say it's hard to beat a bag of
bream – from any type of venue.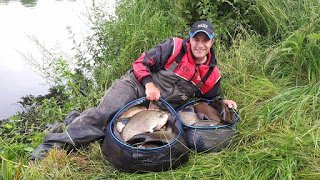 Do you prefer commercials or natural venues?
Commercials tend to get most of my attention as that is where most of the big events
in the angling calendar are held and I really enjoy fishing the various venues
on the circuit. But when it comes to a bit of downtime or you're a bit fed up
with your luck in the draw bag I always find a few days out on the Rivers is a
great way to find my mojo again, a lot of match anglers say they don't enjoy
pleasure fishing and to be fair I wouldn't either if I was pleasure fishing the
same venues I fished matches at, I feel it's important to have a bit of
variation in your fishing to avoid going stale and getting bored.
If you could give the readers one tip to improve their
catches, what would it be?
To quite simply keep sticking in there and to not beat yourself up too much –
stick to a couple of venues and learn the methods you need to compete there.
Speak to the anglers who are doing well week in week out and pick their brains,
especially if they've had a good day, they tend not to hold much back then!
After a while you'll feel a whole lot more confident and start picking up
results along the way, by sticking to a few regular venues you will begin to
learn the moods of the venue and be able to make the right decisions year in
year out.

And what are your favourite groundbait mixes?
For virtually all of my Natural Water fishing I highly recommend the Bait-Tech
Pro Natural Range, there is a mix for everything in the range and by combining
them to suit the style of fishing you're doing on a particular day you can get
the perfect mix. The addition of the Pro Natural Extra to the range not so long
ago was great as the mixes can now be used in Deep or Fast Flowing waters now
too as a super binding mix to the others in the range.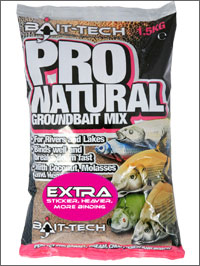 For commercials I love Bait-Tech Big Carp Method Mix Krill and Tuna for all my
margin work, if its big fish down the edge you're after then look no further! A
brightly coloured very strong smelling mix which has big fish written all over
it, it's also a fantastic mix for venues with a reddish, clay bottom too which
believe me is more commercial venues than not.
Once winter comes around I switch to Bait-Tech F1 for most of my commercial
matches, not feeding quantities of groundbait but small marble sized pieces or
dusted onto micros to draw in more fish in the clearer waters you'll find at
that time of the year, a real favourite of mine!
You're backed by Bait-Tech and MAP, how much do you get
involved with new product development and are there any new and exciting products
coming out from either company that you can tell us about?
I joined MAP back in 2012 and I'm sure they won't mind me
saying that back then the brand was 'Just another brand' since then though
year-on-year the rise of the company has been rapid and we are now right up
there with the best of them. One of the
great things about being involved there is that you have an active role as a
consultant to test product, suggest improvement and even totally new ones and
it's something I really enjoy particularly when you see something that you have
had input into go down well with anglers all over the country. We have just completed 'Operation Seatbox'
which has taken some time but it's taken that amount of time because going into
a new field it just had to be right before release, and it's right, believe me
the amount of work that has gone into it behind the scenes is frightening.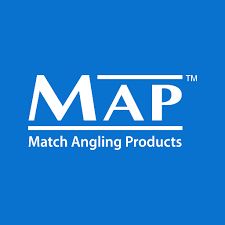 I've been involved at Bait-Tech since 2010 and I've never looked back in terms
of a bait sponsor, the quality of the products is second to none and has a real
family feel about it – we have very little turnover in anglers and that says it
all really! I've just this year joined the team in the office working on the
Marketing and Social Media side of things which is great and something I've
always wanted to do – as you'll appreciate being a decorator previously doesn't
really give you the opportunity to attain such positions often so I jumped at
the chance and getting the chance to help grow the brand is something I'm very
passionate about. It is a constant
process of testing different baits and seeing what works, tweaking recipes and
working with the sponsored anglers until they are right – most samples never
make the shelves but anything that does will be epic!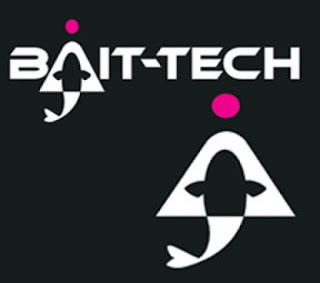 The new seatbox from MAP looks the business, what can you
tell us about it?
We have 3 boxes in the range to suit different needs and price points. The H-30
Lite (£325) and H-30 Comp (£435) and the Z-30 Elite (£599). The main focus at
the moment though is on the flagship Z-30 though and what a bit of kit it
really is, everyone who has seen it was expecting a £1000 price tag and simply
cannot believe the quality that you're getting for nearly half that price. The
frame itself is manufactured to the highest standard and is rock solid with
really classy looking graphics which are put onto the frame using the same
level of quality that you'll find on snowboards etc. What this means is your
graphics will never peel off or get ruined which has been an issue with boxes
in the past. It features the new 180 Degree locking mechanism on the legs too,
this basically means that you can position the tightening wheel in any position
around the leg – no more slamming them in the boot of the car! Add to this a
modular design that can be altered to suit your fishing needs it has it all,
the stacking unit which goes under the main seat can be used with any tray and
you don't have to use a tray which includes runners on it to make it lock
thanks to a very clever magnet system.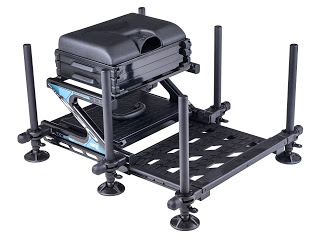 Boxes aside we have a full accessories range, with everything from ripple bars,
keepnet bar, feeder arm, side trays and winder kits. What makes these
accessories unique though is the QRS System which stands for Quick Release
System. This basically works on a push button where any accessory can be used
with any QRS bracket, in short you can leave the brackets on your box and add
any accessory to it as you will the same applies to keepnets you can simply
leave the thread on your nets and store them away for the next session. Again
these include the 180 degree ability so you will no longer snag the knobs with
rigs etc. Something that I think is probably one of my favourite features on
the QRS system comes on the range of side trays we have for the boxes, we've
all had it where the support leg doesn't fit the peg you've drawn and the water
is too deep to reach the bottom. On our trays the QRS offers the angler the
opportunity to move the position of the leg to ensure your tray will fit every
peg you fish – an awesome feature and it's so simple thanks to this system. The
QRS fits 25, 30 and 36mm legs and all the adaptors are supplied and can be
easily changed over.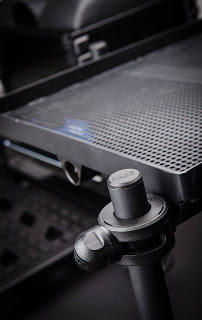 To go with the seatbox launch there are also two barrows being added to the
range and I believe these to be the best barrows ever designed! The X2 and X4
are self-explanatory as a 2 wheel and 4 wheel barrow. With the 2 wheel coming
in at £99.99 and the 4 wheel coming out at £129.99. The beauty of these is the
compactness of the pack down, featuring an extendable frame you're able to get
more kit on the barrow than others in the past and still get it packed down far
smaller than ever before. You also get a barrow bag with these which make
packing the car a whole lot easier, tidier and you'll never leave a wheel or
handle in the shed ever again…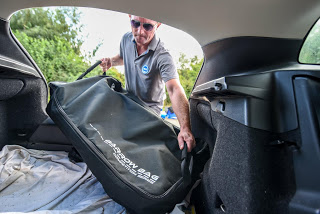 You've got a long list of big match wins under your belt but
which title still eludes you that you would love to add to your cv?
I've made quite a few big finals including two Fish'O'Mania Finals and appeared
in many other flagship events. I also clocked up quite a few team achievements
before going purely individual in pursuit of the sport's biggest prizes. I'd
dearly love to win one of the big ones – Maver Match This or Fish'O'Mania.
These take up a lot of my time and when you're chasing such achievements there
are quite a few years that pass without event, but when it comes good it
reminds you why you've spent years travelling thousands of miles and caught not
a lot so many times trying to qualify!
In match fishing terms you're still a youngster, what are
your plans for the future, i.e. where do you see yourself in twenty years'
time? Any ambitions to fish for England?
To be honest I have literally no idea, as I said getting one or two big titles
on the CV is my main aim for now and that will not change until that is
complete! It'll be interesting to see what events come around in that time,
hopefully we will be able to get to a point where Television coverage and
bigger money becomes an even bigger part of the sport. I spent quite a few
years chasing a place in the England Youth teams while I was team fishing and
to be brutally honest after doing very well in 3 trials I became disillusioned
with the selection process and didn't feel that there was a fair crack being
given out so I had to re-evaluate my route into match fishing and chose to do
it for myself, looking back it turned out to be the best option!
And where do you see match angling going? Do you think
there's been a shift away from massive weight venues? Has the carp bubble burst
and are anglers going back to silvers?
Very much so! You only have to look at the success of Feedermasters and
Riverfest to see that there is a big demand for matches on natural waters in
this country and I think it's superb to have the options and variation in
events open to anglers who now have the opportunity to win big money and titles
even if they get a bit bored on the commercial scene and fancy a change! There
will always be a strong commercial fishery scene though and is the bread and
butter of the match calendar and I can't see that changing.
Before I let you go, here are some quick fire questions for
you,
What's your biggest fish?
As a match angler I very rarely take a set of scales with me! But I have caught
Carp to 20lb, Barbel to 11lb, Perch to 3lb 12oz and Bream approaching double
figures.
And your biggest match weight?
320lb from Cob House Fishery a couple of years ago, it was solid!
Your favourite venue?
There's a few that I really enjoy visiting! Commercial wise Colemans Cottage in
Essex and Lindholme Lakes. But as far as rivers go my local River Thames and
the River Wye are simply awesome when it comes to running water.
Well thank you Tony, it's been an absolute pleasure, from
Against Men and Fish