My latest interview is with one of the top lure anglers in the country, Dan Brackley,
Hi Dan, thank you so much for taking the time to answer my questions, lets start with a few easy ones;
When did you start fishing and what was your first fish?
I was about 3 years old and it would have been a tilapia.
What's your favourite style of fishing?
Has to be lure fishing.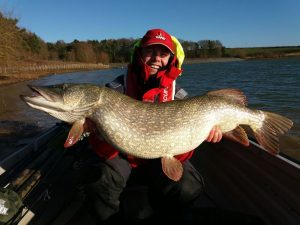 Your favourite species?
Tough one as so many, but maybe bass.
Where is your favourite venue?
I have none, like too many and depends on what I want to target.
What's your biggest fish in the UK? And abroad?
UK a carp of 35lb 4oz.
Abroad a small catfish of 27lb
Have you any angling heroes or anyone who has inspired you?
Jan Porter was a big inspiration for me.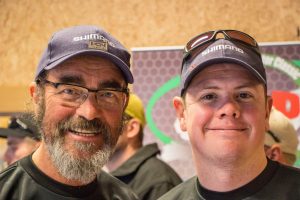 You're originally from Zimbabwe, so can you tell us a little bit about yourself and your journey from there to representing England in the Lure Fishing World Champs?
Yes I am, I have always represented my schools in sport and always wanted to represent my country but never had the chance, so when I heard about trials for the England Lure team I jumped at the opportunity and thankfully made the team for 2014.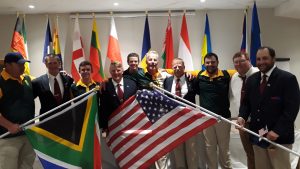 You weren't part of the squad for this year's championships at Rutland Water but have you any thoughts on why we were so poor, finishing 14th out of 16 teams on our home water?
No I wasn't and was gutted if I am honest. England had a great plan but with fishing things can change and they did dramatically. What they practised did not work that weekend and possibly other options had not been looked at but it is tough at high level competition.
I've never done much lure fishing and I'm intrigued about the competitive side of it, how does it work? Is it biggest fish or biggest combined weight or even done on a points system?
Well there are a number of formats at the moment but the most common one is measuring. So they have a biggest fish prize for what ever species count and then an overall winner of a combined length of how ever many fish are allowed, so for example the Predator Tour its the 3 biggest pike, 3 biggest zander and 3 biggest perch but in the World Championships it's points.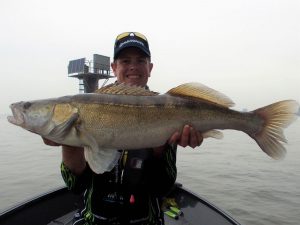 How does the match scene in Zimbabwe and other countries compare to ours here in the UK?
I only did the kids classic in Zimbabwe where over 100 kids fished and pretty much all got something to take home but other countries are so far ahead of the UK scene, especially the boat side of things. They have waters that you can use all your own equipment and not just hire what is there. Not only that there's great prizes and numbers at their events.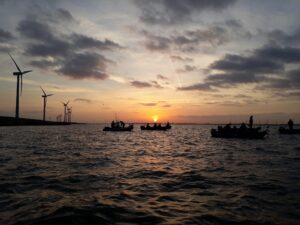 Is there anything coarse match fishing can learn from the growth of lure competitions?
I really don't know because they are completely different styles and ways but maybe only the best 10 fish rather than how many.
For any of the readers with ambitions to reach the top, have you any advice you could give them?
Enjoy it. Don't think it's the be all and end all and lose sight of why you go fishing. Time on the bank is always a must and as bad as it sounds, sacrifice. How much are you willing to give to get where you want to be!
Coarse match angling is getting crazily expensive and we all seem to take ridiculous amounts of gear with us these days, is it similar in the world of lure fishing?
It is cheap to fish a coarse match if you ask me as the cheapest match I fish is the WPC England qualifier and that is £250 per team. If you are confident in a certain lure or colours than you don't take loads but if not you end up taking a tonne of gear. I can have up to 15 rods and a couple 100 lures with me and other times just a small bag and 3 rods.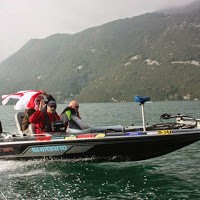 You do a fair bit of fishing in far flung exotic places, are there any countries you still really want to visit and any species you would dearly love to catch?
I still want to go to America and Africa still has something on me. As long as I have a rod in my hand I am happy to catch anything.
If you could change one thing in the angling world, what would it be?
It's hard because I don't think there is a right way but more opportunities for younger anglers to encourage them to stay in the sport.
In a similar vein, if you had a time machine is there one moment in fishing you wished you could go back and change? i.e. a dream fish coming off at the net or a decision in a competition that's cost you a title?
Only losing a tiger fish of a lifetime around a stump due to a trace parting.
Have you got one piece of advice that will help the readers put more fish in their nets?
Keep working at whatever your chosen style is. The other is, work out the puzzle/pattern and you will catch more.
Competition fishing has been steadily becoming more professional with anglers smartening up their appearance, big money televised events and more and more sponsored anglers but there are still only a handful of full time anglers, do you think there will ever be a time when competitive angling can become a viable career, like say professional footballers?
I would love to say yes but unless it is anything like the USA, no I don't.
Well thank you for giving up your time but before I let you go, here's a few more quick-fire questions,
What's your favourite drink?
Coffee milkshake
Favourite meal?
T-bone steak or crispy belly pork
Do you support a football team?
No, can't stand it ?
Favourite film?
Marvel movies at the moment
TV show?
The Last Kingdom
What music do you listen to?
Anything worth listening to but prefer dance
What's your idea of a perfect day?
Out fishing with a good friend where it's peaceful
Many thanks again Dan, from Against Men and Fish
Thank you very much for the opportunity