With the river unfishable again and Robin and Neil away playing darts, it was down to me and Alvin to sort out round three of the Crown league. I really couldn't face another stint out Dillington so I was up for giving the canal a go. With ten of us fishing, we should just about all fit down there. I'd drawn peg 7 which would put me roughly where I was last time. We all headed off, I was nearly the last one to arrive and was greeted by people saying there was loads of duckweed and only half the canal was fishable – bugger! I suggested having a section on the canal and one at Dillington but we couldn't decide on who would go where, so we had to draw again. Pegs 1-5 were on the canal with 6-10 at Dillington so there was a 50-50 chance I could still end up out the poxy pond.
Luckily, for once, fate was on my side and I drew peg 3, which put me in the swim I had last time. The canal was fairly sheltered and surprisingly clear, considering all the rain we'd had. Bob Hammond was on peg 1, Bruce Hunt on 2 and to my left I had Alvin and Ashley Tomkins was on the end peg (some things never change!). I set up a light Drennan Squatt float with 0.08mm bottom ans size 20 B511 and a 0.4 gram Drennan carp rig with 0.12mm bottom and size 18 B611 for the caster. I chopped some lobbies to mush and added some casters and maggots and on the whistle (well me shouting all-in) I cupped this in by the reeds at 10 metres in front of me and some casters and hemp by some more reeds to my right, again at 10 metres.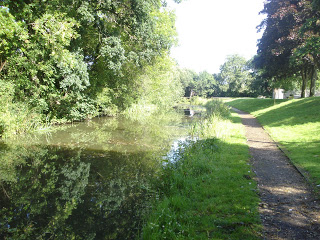 The canal in the summer
I started at about 7 metres with the light rig and red maggot on the hook, feeding maggots and hemp. No bites after ten minutes and in that time Alvin had caught a couple of roach so I switched to the heavier rig with caster on the hook and went over my choppie feed. I didn't have to wait long for bites although I missed the first one and bumped the second, not a great start! I hit the third one and swung in a chunky roach, more roach followed, including some netters and a decent perch. I tried my other 10 metre line and the response was instant with more good roach and after the first hour I'd had 12 fish and was really enjoying it. Ashley seemed to be netting fish regularly as were Alvin and Bruce.
Hour two and things slowed right up and I only added another six fish but it seemed the same for the others too. I tried my light rig down the middle again but still no bites so I added some sections and went across to the far bank to my right at 11.5 metres and started getting some tiny roach but at least I was catching. Ashley came for a wander and said things had slowed up for him as well, when I asked how many he'd had, he replied 35 and I said I reckoned he was pissing it. He saw me catch a few small fish and accused me of bagging!, before heading back.
I soon tired of catching the bits and rotated my lines, but with no joy I sat on my middle line where I had been feeding a little hemp along with the odd maggot. A tentative bite saw me strike and I was connected to a good fish which I knew straight away was an eel and luckily the 0.08 held and I netted a wriggler of about 6oz – bonus. While I tied a new hook on, I tried the heavier rig in the same place but no indications at all. It really was a case of trying all your options for the odd bite. My next two fish (a roach and a better perch) came on the caster at 11.5 metres to my right.
With only very odd fish being caught I went back over the same line at 11.5 metres with maggot and carried on catching tiny roach and perch, then all of a sudden half ounce roach turned into two ounce roach and I was putting some weight into the net. I even had a 6oz perch, a quick try with caster saw me land a 4oz roach. I then hooked a fish on maggot which I was convinced was a small carp with loads of number five elastic coming out of the pole tip, it actually turned out to be a 12oz perch which I gratefully netted. I was still feeding the middle and flicking the odd caster over my 10 metre line hoping the roach might show up as the light started to fade.
With the last half hour approaching I decided to stick it out with caster at 10 metres and with 5 minutes to go the float started to glide along the top and I struck and landed another 4oz roach and that was the last of the action and I shouted the all out. I asked Alvin what he had and he replied about 3lb and I thought my 43 fish might go 4lb and I was sure Ash had won it comfortably. We packed up and walked up to weight Ash in and when he said he'd had 55 fish, I knew he'd beaten me. His fish went 6lb 1oz and he had some lovely roach in his net, Alvin was quite close with his estimate as he weighed 3lb 5oz.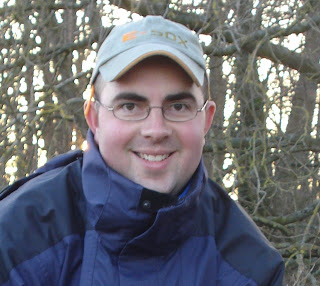 Ashley had some lovely roach in his 6lb 1oz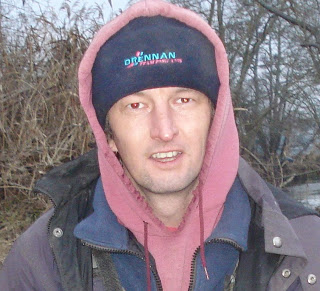 But I just pipped him with 6lb 8oz
I pulled my net out and realised it might be closer than I thought and Alvin called out 6lb 8oz and I went into the lead with two anglers to weigh. Bruce had 4lb 14oz and Bob had 1lb 1oz so I'd won the section. Back at the Crown for the results and Dillington had fished well with Scott Russell winning with 11lb 8oz of roach followed by Martin Heard with 9lb 15oz and Roger Russell with 9lb 2oz.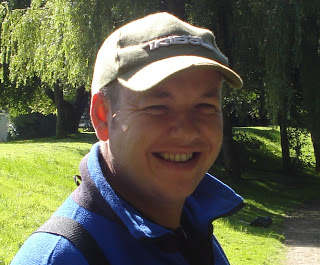 Scotty won Dillington with 11lb 8oz
I really do enjoy fishing the canal and have enjoyed some good results there, I just wish I could fish it more often. So after three matches and dropping the worst result me and Martin both have two points followed by Roger on five. Next week is round three of the V.E.S. so lets hope we can actually get on the river for once.
Dillington
1 – Scott Russell (Yeovil and District Angling Centre) – 11lb 8oz
2 – Martin Heard (Tiverton) – 9lb 15oz
3 – Roger Russell (Ilminster) – 9lb 2oz
Canal
1 – Jamie Rich (Against Men and Fish) – 6lb 8oz
2 – Ashley Tomkins (Yeovil and District Angling Centre) – 6lb 1oz
3 – Bruce Hunt (ALS) – 4lb 14oz