After awful weather on Saturday and the river unfishable we were headed for Dillington pond (despite my best efforts trying to get Robin to put some pegs on the canal). There were only ten fishing as several people, including my mate Janders, decided against a trip out to the pond. I drew peg 22 (the pumphouse) and I really dislike the peg and have never done any good off it. It's got a bush in the water to the left and although peg 1 (on the other side) always beats it, there's always a chance of a couple of chub and you feel obliged to have a go for them. You either end up a hero or a zero and I feared the latter today. Martin Heard had drawn peg 1 and everyone reckoned he'd win his fourth match on the trot.
We got to the pond and the level was right up and it was pretty coloured, with lots of small fish topping. It was actually a nice day with the sun out and hardly any wind. I made myself comfortable and mixed up some Sensas Noire for my long line and got two rigs out, a 1 gram Drennan Tipo for out and a 0.4 gram Drennan Carp for under the bush. I had blue hydro for open water and black for the inside. For bait I had maggots (which didn't look too healthy), casters, hemp, worms and corn.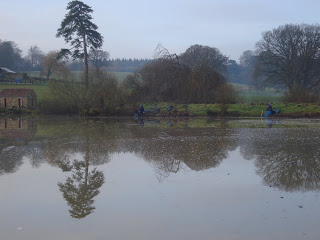 The pond was pretty coloured
On the whistle I cupped in three balls of groundbait at 11.5 metres and a pot of chopped worm and caster by the bush followed by another of corn and hemp. I started out with double bronze maggot on the hook and soon had a small roach, I switched to caster and had a couple of slightly better ones but was already behind Heardy and Bruce Hunt with their whip to hand tactics. By the end of the first hour I only had six roach and was itching to try by the bush, especially after Martin said he'd missed bite. I put a caster on the heavier rig and went over by the bush and waited and waited, double maggot saw me swing in a small perch so it was back on the longer line for the time being.
It was still pretty slow and I was only adding the odd fish so decided to put a third line in, just past some reeds on the inside, three pole sections out. I put in some groundbait and left it for a bit. I went over it with double maggot and started catching quite quickly but knew it was pointless as I was already so far behind the guys who had targeted small fish from the beginning. With an hour and half left I had 26 fish compared to Bruce who had 120+. Neither Martin or me had seen any sign of a big fish under the bush but that was what we needed. Martin said that he thought the water was too coloured for the chub.
I upped the feed by the bush and tried half a lobworm but never had a touch on it so I stuck with caster for the remainder of the match. I did manage a few slightly better roach and a 5oz perch but the chub remained elusive. I ended with 32 fish which I thought might go 2lb. I packed up feeling pretty disillusioned and I'm really starting to go off what was once my favourite venue. The club really needs to stock some skimmers and remove some of the smaller roach.
Robin had the scales and I was first to weigh in my section, my fish went 2lb 14oz and knew that would get me nowhere, I was just glad it wasn't a league match. Moses had 4lb 10oz, Rob 1lb 11oz and Roger 2lb 13oz. Then Graham Field had 9lb 5oz and Alvin Jones 5lb 9oz. The other section had fished quite well with Bruce catching over 260 roach for a level 14lb and Malcolm Levy had 8lb 10oz. Despite not finding any chub, Martin still managed to win his section with 3lb 10oz so most of the money was heading back to Tiverton once again.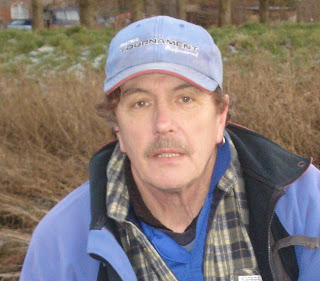 Bruce won with an excellent 14lb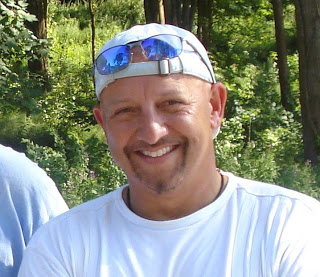 Ilminster's Graham Field had another good small fish weight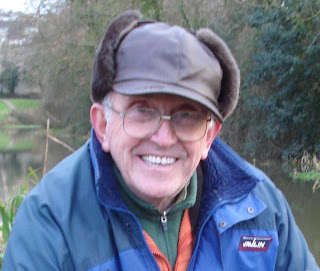 The old fossil took third place with 8lb 10oz
1 – Bruce Hunt (ALS) – 14lb
2 – Graham Field (Ilminster) – 9lb 5oz
3 – Malcolm Levy (Tiverton) – 8lb 10oz
Section A – Martin Heard (Tiverton) – 3lb 10oz
Section B – Alvin Jones (Enterprise Angling) – 5lb 9oz
The third Crown league match is next week, so hopefully we can get on the river for some proper fishing!