Going into this match I was lying in second place in the league and keen to do well again, there had been a wicked frost overnight and I was hoping it wouldn't affect the fishing too much. Robin had once again pegged the top end of the river along with some pegs at Ilford. I really didn't fancy the Ilford pegs or the long walks of 37, 38 and 39 and was really pleased when I pulled out peg 29 (the stump). It's been a consistent chub peg although Bob struggled there last match.
I got to the river and walked past Robin on 27 and Graham Bulgin on 28, I seem to get pegged next to Graham every week and I was hoping he wasn't going to batter me again. My peg looked nice and I set up two Carbo's one for fishing around the point opposite and the other for fishing down the inside where I had caught last time. On the whistle I started in the flow with double red maggot on the hook, with no indications here I was soon trying all over the swim with double maggot, caster and half a lobbie.
After two hours and no bites I was concerned but still this can be a peg that throws up fish late (Butch had three chub in the last hour in the pairs). Robin wandered down, he'd caught a solitary dace and Graham was still fishless. He soon got bored watching me catch nowt and went back to his peg. The next couple of hours passed without incident (apart from a brief snow flurry) and the last, 'golden' hour arrived. Now although my confidence was severely dented, I still felt I could catch a couple but it just didn't happen and I dry netted – gutted.
Graham didn't have a bite either and Rob had thrown his dace back, apparently the river had fished rock hard again although a few chub had been caught and it looked like the golden ball might have gone. Back at the results and Malcolm Levy had won his second match on the trot but this time he'd won the golden ball as well, taking home a cool £140. He had 5lb 9oz from peg 49 at Ilford. Roger Russell was second with 4lb 9oz from the peg I had last week and Martin Heard framed yet again with 2lb 5oz from peg 23. Martyn Brook won the bottom section with a single chub of 2lb 3oz from peg 39 and there was no winner in the top section as the only two that weighed in both framed. Robin would have picked up the section if he'd weighed in, that's two weeks on the trot he's thrown back money fish! And Janders took a squid off me as he caught four minnows although this was offset by him pulling the bumper off his car and breaking his seatbox!
I'm still hanging on to second place in the league behind Martin Heard but with dropping this match I can't afford anymore slip ups. At the moment I just can't catch chub and it's doing my head in and I'm starting to think perhaps I'm doing something wrong (apart from turning up!).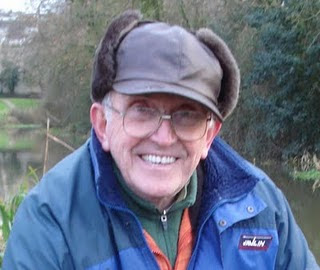 Malcolm won his second match on the trot and picked up the golden ball as well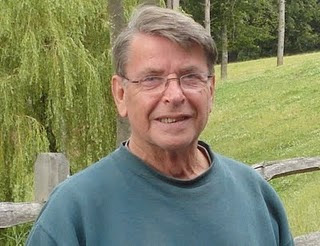 Roger was second with 4lb 9oz
1 – Malcolm Levy (Tiverton) – 5lb 9oz
2 – Roger Russell (Ilminster) – 4lb 9oz
3 – Martin Heard (Tiverton) – 2lb 5oz
Section A – No winner
Section B – Martyn Brook (Ilminster) – 2lb 3oz