I was looking forward to another evening 'sprint' at Summerhayes and was determined to just fish down the track tonight as I was sure 30lb or so could be achieved and this is normally enough to get in the frame. Also you tend to catch more silvers down the track and normally between 5-8lb is enough to win the silvers pool. There were 13 fishing tonight, was it going to be an unlucky number for me?
We were going to start quarter of an hour early tonight as the evenings have really started to draw in. I was first to draw and pulled out peg 6, a decent peg and Martin was third off it last week with 30lb. I spoke to him about my plans to fish down the track all night and he said he did that last week but didn't have his first fish until after an hour! This deflated me a bit but the peg also has a big bed of lilies on the inside to the right so I would feed this as well and swap between the two lines.
Scotty had drawn peg 11 (a decent peg) and Alvin had 15 (a swim he's won off several times) and was keen to have a £1 sidebet. I agreed but wasn't confident as he's been on fire on Sellicks on Thursday nights. I was determined to avoid the far bank and when I started setting up and shipped the pole out to find the far bank was over 14.5 metres across, my mind was made up. It was pretty windy and it made holding the pole at even 10 metres fairly difficult so I wasn't going to struggle to hold 16 metres.
There were plenty of fish moving all over and it looked like being a good match. I just set up one rig, a Carpa 2 with 0.12mm bottom and size 16 Tubertini 808. There were only a couple of inches difference in the depth between the lilies and down the track so it would suffice for both lines, I just had to make sure I didn't trash it as I didn't have a duplicate (piss poor preparation again). Pete blew for the start and I cupped in half a pot of micros plus a few grains of corn on both lines before starting out with a 4mm expander on the hook (cheers again Scotty).
I had to wait 20 mins for my first bite but was soon netting a small carp and after an hour I had 3 carp and a decent roach plus a small rudd from by the lilies. I was a little shy of my five carp an hour target but this was better than the two carp I had across last week in the first hour. I had another go by the lilies and the float had barely settled before I was netting a decent carp. The anglers either side and the young lad on peg 2 were getting odd fish as well and nobody seemed to be running away with it.
I was swapping between the two lines and catching pretty well, I had four skimmers (including a flier!) and another decent roach plus several more carp. I had one decent mirror that was foulhooked and just as I was about to net it, the hook pulled out! I scooped for it and as I lifted the net it was in there! (was luck on my side tonight?). After two hours I had nine carp, four skimmers, two roach and a rudd and there was still the best hour to go and I'd only lost one foulhooked fish. The guys on either side were still getting fish but I felt I was just ahead of them, I could see Bruce and Scotty's elastic coming out at regular intervals too.
Then in hour three it all went horribly wrong, I lost a foulhooked fish at 10 metres down the track so switched to the lilies and then lost one in the lilies (the only fish to reach them all night!) before losing yet another foulhooker at 10 metres! I then had my tenth carp with over half an hour still to go. During this awful spell I was sure the angler on my left had caught me up and then I hooked a big fish which I played for ages and just as I thought I was winning the battle, the hook pulled out – bugger! It looked like all my luck had deserted me.
With the light starting to fade I missed three good bites in as many put ins and then with seconds remaining I've hooked another by the lilies, got it into open water and the bloody hook pulled out!!!!! That was the last of the action and Pete blew his whistle just as I was baiting up again. I really thought that last hour had cost me until I heard some of the comments from across the pond, people were saying they'd had three or four carp and one or two skimmers. Then Scotty walked past and he'd had ten carp but was claiming they were small and I said mine weren't huge either.
As I was packing my kit in the car, Alvin arrived and said he'd only had 5 carp so maybe it hadn't fished as well as I thought. The scales started with young Matt Sayer on peg 2 and although he didn't have loads of fish the 8 or 9 he had were good ones and he weighed 38lb 2oz and I knew I had nowhere near that. The next peg only had 5lb 8oz and then it was my turn. My silvers went a level 3lb and my carp weighed 21lb 4oz to give me a 24lb 4oz total but I wasn't sure it would be enough to frame. The guy on my left had 16lb odd and I thought he'd had more than that, Bruce only had a few carp but I was more worried about his silvers net, they went 2lb 8oz and I was still in with a chance of that pool.
When Scotty pulled out his net I thought he'd done me, his ten 'small' carp went 22lb 13oz but he only had two silvers to give him a 23lb total. Alvin had struggled and handed over a £1 and Martin Heard didn't weigh. Adrian Bishop had 4lb 9oz of silvers to spoil things but then Scotty said they were paying two in the silvers tonight! Roger was last to weigh and I thought he'd come close with silvers but he had 2lb 4oz and 15lb of carp for a 17lb 8oz total. So I came second overall and second in the silvers pool to pick up £48 (plus Alvin's £1) – nice, but I reckon this little run will have to end soon. I'd fished a pretty good match apart from the last hour when it all went pear shaped but luckily those lost fish hadn't cost me too much.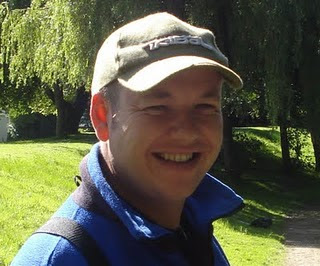 Scotty was third with 23lb
1 – Matt Sayer (Summerhayes) – 38lb 2oz
2 – Jamie Rich (Against Men and Fish) – 24lb 4oz
3 – Scott Russell (Yeovil and District Angling Centre) – 23lb
4 – Roger Russell (Ilminster) – 17lb 8oz
Silvers
1 – Adrian Bishop (Summerhayes) – 4lb 9oz
2 – Jamie Rich (Against Men and Fish) – 3lb
With nothing else on Sunday I'm back here but on Longs pond where there are more silvers than Sellicks so hopefully it should be a nice day.