Scotty, Ashley and me headed off to Gillhams Resort in Krabi, Thailand for a nine day fishing holiday and it was brilliant. The fishing was excellent, food was top notch and we met some brilliant people. Stuart and Sean Gillham were the best hosts and nothing was too much trouble. Stuarts wife, Benz, was lovely as was my guide, Golock, the other guide Joe (Fishcake), Matt the head gardener, Stuarts daughter Becks and his son Jack was very sweet.
We caught loads of fish, topped off by a stunning arapaima of 330lb, caught by Ash. We also caught Amazon redtail catfish to 66lb, siamese carp to 55lb, Asian redtail catfish, silverbarbs, alligator gar, Mekong catfish to 110lb, sorubim catfish and spotted featherbacks and arrawana.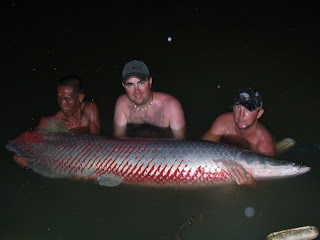 Ash with his 330lb arapaima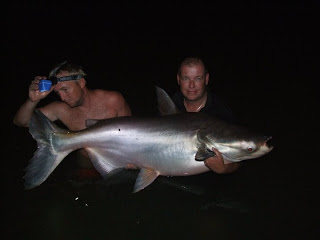 Scotty with his 110lb Mekong catfish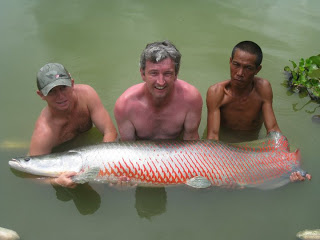 Me with 100lb arapaima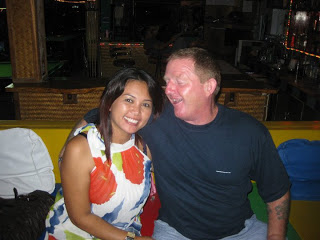 Stuart and Benz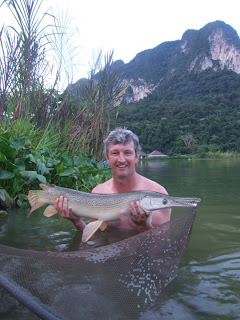 Alligator gar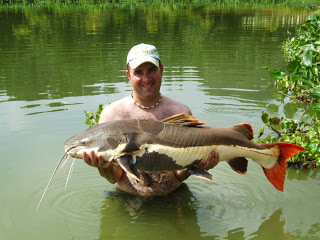 Ash with Amazon redtail catfish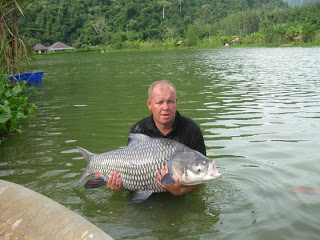 Scott with siamese carp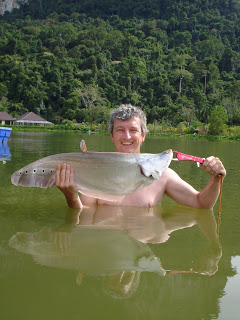 Me with spotted featherback
It wasn't all fishing though and we went elephant trekking which was excellent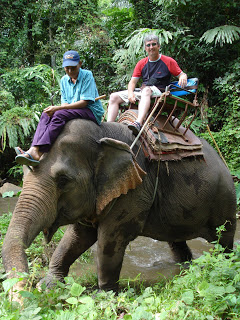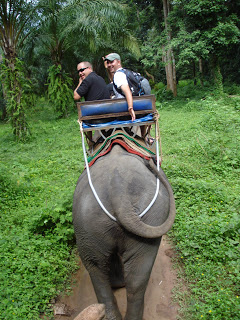 and we had a night out in Ao Nang!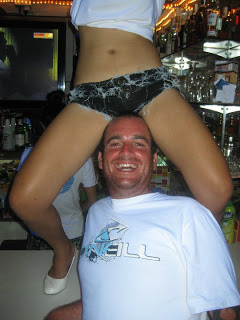 Joe (Fishcake)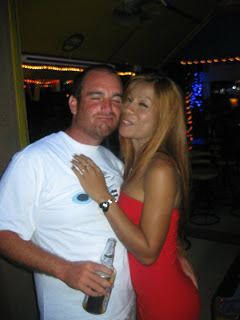 Fishcake and Amy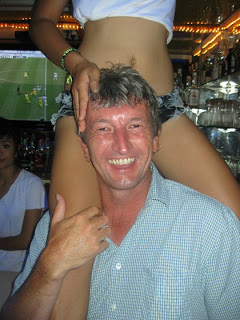 It was a top night!
The resort was lovely and the scenary fantastic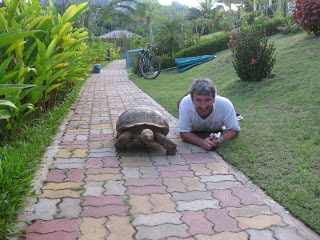 Well, we're back now and down to earth with a bump and I'm fishing a knock up at Goodiford Mill in Devon on Sunday so I'll let you know how I get on.