With Scotty unable to come this year I was a little apprehensive about going to Thailand on my own but everybody at the fantastic Gillhams resort made sure it was a trip to remember. Stuart and his lovely wife Benz, Sean and Noi and of course the fantastic guides, Golock, Joel, Chris and Lee all made sure I had an amazing time. An added bonus was that Terry 'Poppa' Eustace was there for most of my stay and he really is a legend, many of the other guests were lovely too and I made too many friends to mention but I can't not mention Danish Tommy and Alan Boon and his mate Steve. For the first few days I got involved with filming for a match against Zeb Hogan from National Geographic, it was Sean, Joel and me versus Zeb where Joel was the eventual winner for the biggest carp and won $200, I won $100 for the prettiest carp and Zeb won a crate of beer for the coolest fish!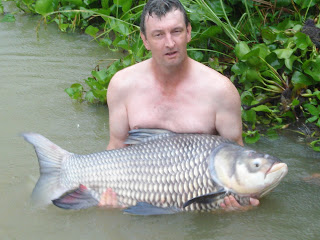 The 'prettiest' carp, shame the same couldn't be said about the captor!
It rained solidly for the first two days and the fishing was a little slow although I did manage that 66lb carp above (which was a new personal best) and a nice Amazon Redtail. Also there for my first few days were Mike Ward and his lovely wife, Mike runs a great little Thai angling website, check it out here www.mikejwardthaiangling.co.uk/#/articles/4557447543 it was a pleasure to finally meet and fish with him. Their company was fantastic at dinner and I hope our paths cross again. I also met Mark Hoye who has a Facebook page which has loads of great user submitted photos, have a look here Fishing in Thailand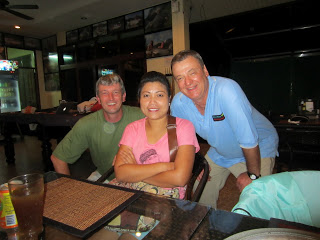 Me with Mike Ward and his lovely wife
After those first few wet days, the weather was scorching and we just had the odd shower, I caught some awesome fish and upped my personal bests for several and added a couple of new species.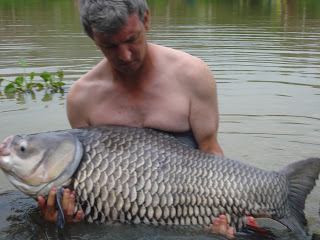 I upped my pb for Siamese Carp with this beauty of 70lb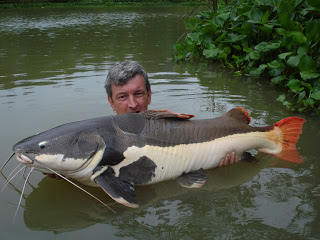 Amazon Redtail of 80lb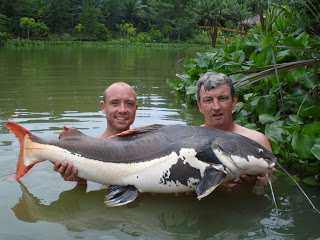 Amazon Redtail of 90lb (new pb)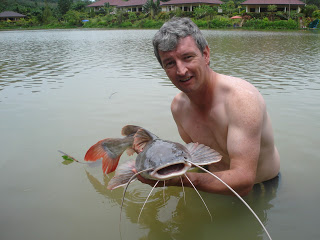 Asian Redtail Catfish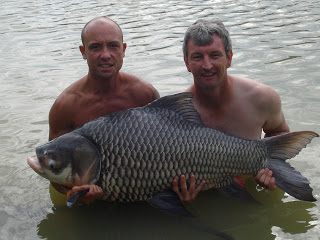 Me and Chris Pache with biggest Siamese of 75lb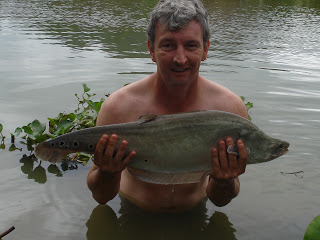 Spotted Featherback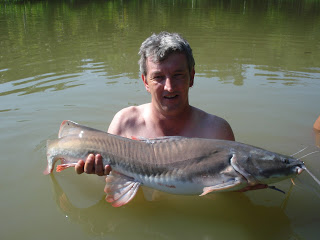 New pb Asian Redtail of 15lb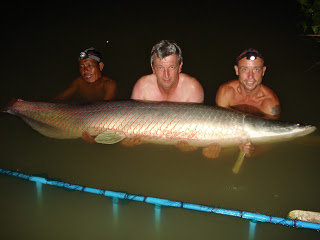 200lb Arapaima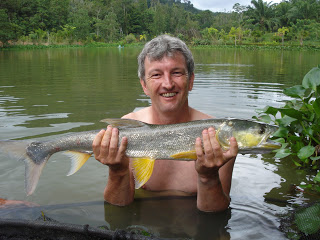 Chinese Seerfish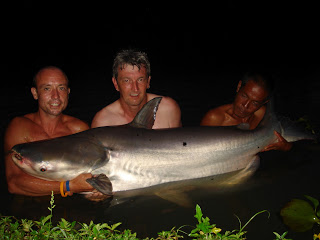 After a 3 hour 10 minute scrap I finally landed this 180lb Mekong Catfish (a new species and pb for me)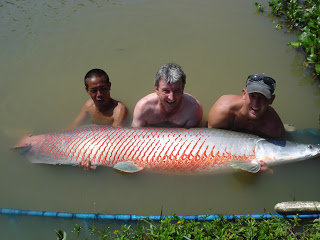 My biggest ever fish, an Arapaima of 260lb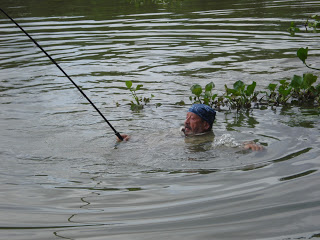 Terry 'Poppa' Eustace playing a big Mekong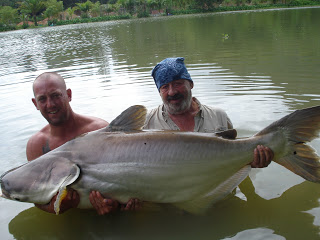 Poppa with a 190lb Mekong
I also managed a couple of fish from the lure lake catching my first ever fish on a lure.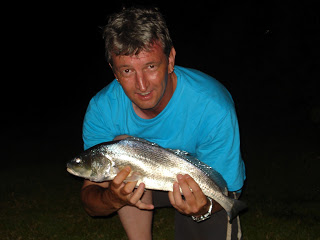 A Horsefish caught on a lure
We also had some great nights out in Amy's and enjoyed some fantastic meals in local restaurants.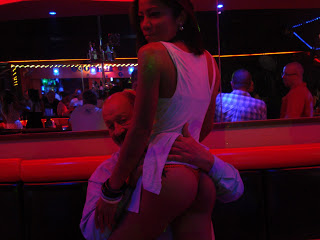 Poppa with Amy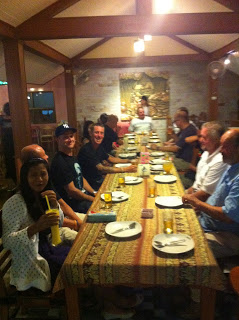 Having a meal in Krabi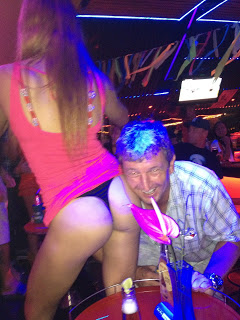 Having a quiet night out!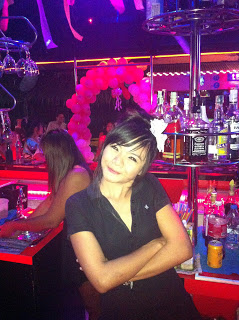 The lovely Jak in Amy's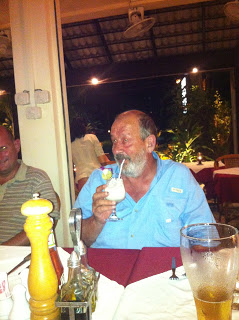 Poppa enjoying a cocktail
Danish Tommy and friend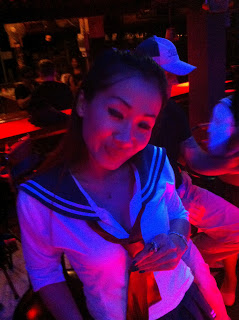 'Hello sailor'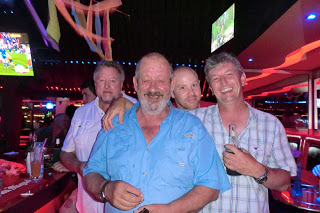 Me and Poppa in Amy's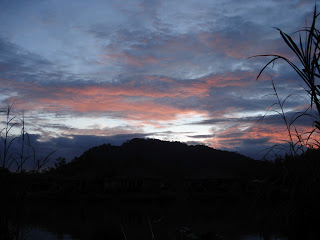 Fantastic sunset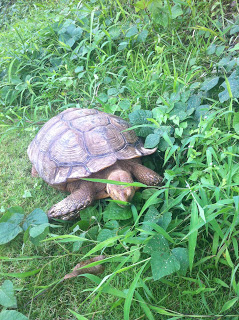 George
I really can't describe how much I love the place and I can't wait to go back, check out the Gillhams website at Gillhams Resorts