My latest interview is a little bit different, on the back of my recent review of the FishBrain app I managed to secure a chat with the CEO of FishBrain, Johan Attby.
Hi Johan, many thanks for agreeing to answer my questions as I realise you must be an extremely busy man,
Against Men and Fish – For the readers who aren't familiar with FishBrain, can you tell them a little bit about it?
Johan Attby – FishBrain is an app and a social network for anglers worldwide.
And why they should download it?
To find new places to fish, get information that help you catch that dream catch, and share your fishing experiences with other anglers worldwide.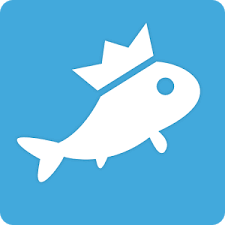 FishBrain
As the CEO of FishBrain how did you get involved with the app? Were you there right from the start or did you get on board later?
I came up with the idea of FishBrain when I lived in the US and after having successfully sold my previous software company to a US company. When I did my research on the space I found out that two guys in Sweden had been working on this as a hobby project, so I joined forces with them and moved back to Sweden to pursue FishBrain.
Can you give my readers an insight into how an app is developed, what sort of timeframe is involved and how many people, for example, FishBrain employs?
There are currently 12 people working at FishBrain and most are developers. We constantly add new features and update FishBrain, so it is important that we have knowledgable and skilled app developers.
The number of users has reached over 600,000 since the app was founded in 2010, are these the kind of figures you'd envisaged four years ago? Are you ahead of or behind your predictions?
We are beating our predictions, which is wonderful. Our app was released in April 2013, so in one and a half years we've attracted more than 600,000 users worldwide which makes us the world's fastest growing angling app. That's pretty amazing!
That is amazing!, where do you see FishBrain in, say a year's time?
We have millions of users, we dominate the US market and we've started to expand aggressively into new markets, so hopefully more worldwide users.
Apps are big business and there's a bewildering array of apps to choose from so what makes a successful app?
You need to make an app that a select group of people love so much that they tell their friends about it. It is not enough to make something that users simply like, because then they won't continue to use it or spread the word. I am grateful that our App Store rating is 4.5 (average) which is very high so I think that's part of the reason we grow so fast.
And conversely at what point do developers decide to cut their losses? For every success story, many more must fall by the wayside?
Oh yes, the vast majority of apps go south because the competition is super fierce. We measure everything in FishBrain to optimise the user experience and usage. If a new feature doesn't perform well we scrap it or re-work it.
You're in the UK for a couple of days, are you here for business or pleasure or both?
Business. I rarely have time for pleasure. The little time I have left outside FishBrain I want to spend with my family and friends.
Are you involved with any other apps or projects or is FishBrain your main focus right now?
FishBrain is definitely my main focus and where I spend all my time but I also do a little bit of angel investing in other startups.
Okay, enough app talk, are you an angler yourself?
I am! I was born and raised on a farm and I've been hunting and fishing since I was a little kid.
Johan with a nice zander
What's the fishing like in Sweden and do you fish rivers and lakes or saltwater or both?
Fishing in Sweden is pretty good and you can fish rivers, lakes and saltwater. The water quality is improving in many lakes and in the Baltic Sea which makes fish population recovering.
And what's your favourite style of angling?
I'm not picky, I'm just happy to get out fishing but one of my favourite is fly-fishing for trout.
Well thank you so much for giving up your time but before I let you go, here's a few quick-fire questions,
What's the biggest fish you've caught in Sweden?
I've caught a few big pike but I was even more happy when I caught a 2.9 kg sea trout flyfishing a couple of weeks ago close to where I live. I've spent many hours trying to catch that fish…
Have you fished in any other countries? And if so what's your best catch?
I've fished some in other countries. My best fishing trip was at the Langara Island (west side of Canada, close to the border of Alaska) where the salmon fishing was unbelievably good. One of the most epic moments though was when I was fishing for rock- and lingcod outside San Francisco and a great white shark came to snatch the cod a guy next to me had on.
What's your favourite drink?
I love beer!
Favourite meal?
Few things beat a real steak
Favourite film?
Short Cuts by Robert Altman is fantastic
TV show?
House of cards
What music do you listen to?
I listen to a lot of local Swedish bands but I've recently started taking up country and folk…
Do you have any other hobbies?
I've been a competitive cyclist for many years but now I only go out to feel well and keep weight off.
And finally, what top tip would you give to my readers to make them better anglers?
Get out more and find the hot places and strike periods using FishBrain!
Many thanks again Johan, from Against Men and Fish
Well I hope you found that interesting, please stay with me as I've got loads more lined up, my next fishery focus is imminent, I've got more interviews lined up and stay tuned for more tackle reviews and hopefully I'll be able to fit in a few fishing trips too!