What is it with anglers and sponsorship? I can totally understand the appeal, you get to go fishing and have all your clothing, bait and tackle supplied free of charge, what's not to like? The reality of it though, is very different, you may get some t-shirts and a hoodie and perhaps some bait or tackle at trade price, but unless your name's Des Shipp or Steve Ringer you can probably forget the £600 Gore-Tex suit. But still everybody (me included) wants to be sponsored as if it somehow validates your ability as a match angler. Its a case of  'Oh he's sponsored by *insert tackle/bait/pet shop name here* so he must be good'.Flicking through the pages of the fishing mags and browsing social media it would seem the world and his wife are sponsored when in fact the big firms are actually only supplying a handful of anglers with even less sponsored full time or employed as consultants. Also everybody seems to be wearing clothing branded with their favourite tackle manufacturer these days and in fact some firms are even offering a service where you can have your name embroidered on one of their hoodies or polo shirts, so you are actually advertising for them and paying to do it, kind of like sponsorship in reverse! Such is the desire to be affiliated with the brand of your choice. I suppose it's no different really to buying a football shirt or a t-shirt with your favourite band on it to show your support.
In many ways I suppose we have a lot to thank the likes of Halkon Hunt for, not only do they produce top quality gear they have dragged anglers out of the wax jacket and wellies age and smartened up the image of match fishing. The trouble is, although anglers now look more professional there are relatively few that earn their living from match fishing. Ultimately the same reason that is holding angling back also makes our sport/hobby so great, the luck factor. I can think of no other sport where you can compete against the best in the business on a weekly basis and rub shoulders with international anglers and World Champions. If all things were equal they would beat you hands down 99 times out of a 100 but in fishing there's never a level playing field and therein lies the problem.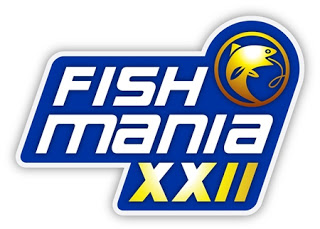 Success in fishing is a fickle beast as well, as good for the sport as big events like Fish 'O' Mania, Maver Match This and the Parkdean Masters have been, I bet you'd struggle to name that many of the previous winners, in fact can you name last years winners? I can't and I like to think I'm quite in touch with the match fishing world (well I buy all the magazines and follow all the stars on Facebook!). I've just googled them and last years champions were;
Fish 'O' Mania – Andrew Geldart (Matrix)
Maver Match This – Chris Cameron (Middy/Old Ghost)
Parkdean Masters – Jamie Wilde (Colmic/Marukyu)
Now each of these are big matches to win, match anglings equivalent of Wimbledon if you like, yet I bet more of you knew Novak Djokovic won that last year than any of the winners of the matches listed above. It also took me a while to find out who their sponsors are and I'm still not certain I've got it right! As I was looking them up on the internet, it became apparent that they have all appeared in several finals and regularly frame in the festivals. To reach these finals they have had to win a big qualifying match or finish in the top 24 of a top class field after a week long festival and then they have to go and win the final itself. So to reach one big money final is a feat in itself, to do it multiple times just goes to show how good these guys are. They are very good match anglers at the top of their game, so why then are they relatively unknown to your average, Joe Bloggs club angler? Football mad youngsters know who Eden Hazard and Wayne Rooney are and Andy Murray is a household name from the tennis world but ask a young angler to name a famous fisherman and he or she is more likely to say Jeremy Wade or Robson Green than Will Raison or Bob Nudd.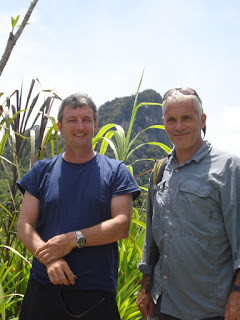 Me and my mate Jeremy
I think at the end of the day, match fishing just isn't sexy, I mean with Robson you have a famous actor fishing in some of the most exotic locations in the world and Jeremy doing battle with 'killer' beasts and risking life and limb for your entertainment and then you have some normal bloke sat round a muddy pool for five or six hours catching a procession of similar sized carp, there's just no comparison. I'm sorry, I love to see any fishing on the telly but I can see which of the above options is going to appeal to the non-angling public. I really enjoyed the recent show 'The Big Fish Off' with Dean Macey and Ali Hamidi and I even applied for the upcoming BBC2 show 'The Big Fish' but was unsuccessful so I won't be appearing on your screens anytime soon (although did I ever mention I was filmed for Zeb Hogan's Monster Fish show?, the episode was called The 600lb Goldfish if you wanted to check it out!). The common theme here is that none of these shows are based around match angling.
Despite all of this, match fishing has come a very long way in the last thirty years or so, you've only got to look at the kit we're using now and match anglers certainly look very professional these days with matching clothing and luggage. There are more big money events than ever before, besides the three mentioned above you have The Angling Trust Riverfest, UK Champs, The Drennan Knockout Cup and loads of festivals both here and in Ireland. When I started fishing competitions in the 80's most people fished on Sunday's with the occasional mid week match (which were mainly attended by the retired, self employed and those in the tackle trade, the rest of us would have to use a days holiday!). The match scene is a very different place these days and most fisheries have competitions on Saturdays, Sundays and Wednesdays along with cost cutters on Thurdays (I've never understood cost cutters, more on them a bit later). All of these matches are fairly well attended and when you factor in various leagues and festivals you have a lot of anglers that are, to all intents and purposes, semi professional.
And as for professional anglers, as I said earlier, there are relatively few. When you consider that the average wage is probably 25-30k a year, that's a lot of match wins, in effect you'd have to win one of the big three every year and that's just not going to happen, what about festivals then? well the winner normally picks up around £3000 (plus lake and section wins) so maybe £4000 in total so you'd have to win six festivals a year, again, never going to happen! Let's say our 'pro' is fishing four matches a week, the average winners purse is around £100 (although in reality, it's less in most of the matches I fish and you can forget cost cutters!) so even if you're sponsored and get all your bait and tackle free, you'd still need to win all four matches, every week. So you can start to see why the majority of anglers still have to work.
Before I go on, as promised, lets briefly discuss cost cutters, what's the point of them? Maybe I can understand anglers getting on the bank, competing and enjoying the banter with your fellow danglers but when you win, you don't even cover your costs, I just don't get it! I suppose it's a good way to practice under match conditions without it being too expensive and it's good for the fishery owners. It still seems odd to me but they are well attended by all accounts so what do I know!
Now, I've started to wander off a topic a little bit, so lets have a look at some of our full time anglers, people like Des Shipp, Steve Ringer, Alan Scotthorne, Will Raison and Bob Nudd, all massive names in the sport and have represented their country at international level and have countless big match and festival wins under their belts. Along with their sponsorships or consultancy roles, they all regularly appear in features in the weekly and monthly magazines, many offer coaching days and several now offer subscription e-mags or similar to supplement their incomes. The other thing they have in common is that they are all supremely professional and do a fantastic job for their sponsors, the likes of Des and Steve have a massive social media presence and do their best to answer every question asked of them and it must take up a considerable amount of their time.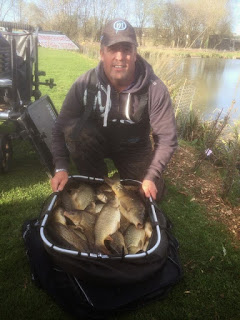 Des doing what he does best, winning matches
So as you can see, sponsorship is a massive commitment both for the angler and the tackle/bait company and you have to be competing at the highest level and you have to be successful on a regular basis. If a company is paying an angler, say 30k a year, that's a considerable investment and I'd love to know how they measure if they're getting their moneys worth, does signing a particular angler directly lead to 30k's worth of extra sales? If that angler mentions a new float or bait in a magazine article do sales go up? In an earlier post I talked about homemade floats and how Steve Ringer helped to make MW Floats insanely popular (this was confirmed by Mick himself in a recent article in Match Fishing), so I've answered my own question there really!
I think the problem nowadays is that match angling is so fragmented, there are so many matches and every venue has its own 'experts' that fish two or three times a week and are very tuned in to that fishery. Regularly winning ten or fifteen peg matches isn't going to bring you to the attention of a big sponsor you have to start fishing and winning some of the bigger events and even then there's no guarantee and as I've already said you then have to keep winning at that level.
Maybe we should look to America for ways to make match fishing more professional as Bass fishing in the states is massive. The prize money is huge with the winner of the Forrest Wood Cup taking home a cool $1 Million Dollars and the top prize in the Bassmaster Classic is $500,000. All the top anglers on the various tours have career earnings of millions of dollars. They all have multiple sponsors emblazoned on their shirts which look more akin to a F1 driver than a fisherman! The whole scene is just very 'showbiz' compared to match angling in the UK, you only have to look at the 4 x 4 trucks and boats they use (a far cry from the knackered old transit vans you see parked up at your local fishery!).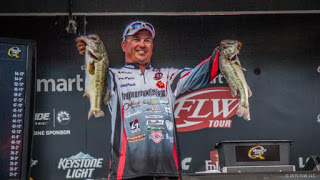 How many sponsors?

Bass anglers know how to travel in style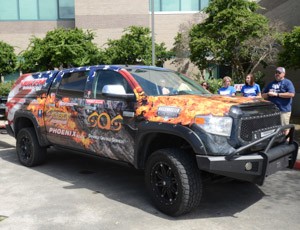 It beats a knackered old van!
It would be amazing if match angling in the UK ever reached that level but I just can't see it happening, in America, bass fishing is actually a high school sport in many states from which the anglers can then progress to the tournament circuit. As I touched on earlier, I really don't think it helps that match fishing in this country is so fragmented, it's also very complicated with so many different methods and the amount of tackle we all own is ridiculous. Also to become a good match angler it takes years and in this age of instant gratification, many anglers just can't justify the time or expense it takes to reach a reasonable level. At the end of the day, fishing is, for the majority of us, a hobby, a pastime, something we look forward to doing at the weekend, it's not a viable career choice.
So after all that, say you've managed to bag yourself a sponsor, what can you do to ensure you stay sponsored, to be honest we don't do ourselves any favours on that front either. I see it all the time, an angler has won a match yet it either doesn't get into the angling press or it does and your name or your sponsors name is spelt incorrectly or they haven't got your sponsor right at all, it's just not good enough. You may think it's not the end of the world, but what is your sponsor getting back from you for the t-shirt or bags of groundbait you've received? It might be a genuine mistake but in the aftermath of you collecting your winnings and receiving the applause from your peers, it's all to easy to rush off home for your Sunday roast, but just take five minutes to make sure the fishery owner or match secretary knows who your sponsor is and find out where they intend to send the results so you can let your sponsor know.
Of course even if the results are sent to the Angling Times or Anglers Mail, there's no guarantee that they will be published and to be honest, in this digital age by the time the weekly's come out, it's old news anyway. The advent of Facebook, Twitter and fishing blogs means that results are out there on the same day so make sure you tag your sponsor and share the results on your page (fishing and social media is worth exploring more and I'll look at that in my next post). Other things you can do to ensure value for money (or bait!) are make sure you're wearing your t-shirt and baseball cap with the sponsors name on (and that it's clean) and that you're smiling in any photos that are taken. If there are youngsters or lots of people around, just try and present a good image by not using lots of bad language (not always possible when you've just lost a match winning fish at the net!) and not leaving litter, all common sense stuff really.
A lot of anglers these days assume that when they start to become moderately successful, potential sponsors will be throwing themselves at them but lets not forget how many match anglers are out there, you need to make sure you stand out from the rest and may even, God forbid, have to put some work in yourself. It's not a bad idea to put together a little portfolio of your best match results and create a CV that you can present to potential sponsors and let them know what you can offer them, do you write a blog, have you appeared in angling magazines or on TV, have you written books or articles, have you got an online presence, if a tackle or bait firm offers you a deal, what sort of and how big an audience can you spread the word of new products to?
So basically there you have it, my thoughts on sponsorship and match fishing, it's always nice to get free or cheap stuff but if you think that on the back of a few match wins, you're going to get a massive deal from one of the big tackle firms, be able to pack in your job and go fishing every day, then think again! Of course you could always approach some firms outside the fishing industry, I seem to recall one top angler getting backing from BMW, I wonder if the Torquay Tart has approached Savlon yet?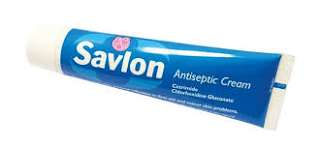 As always, feel free to comment below or contact me using the form on the right hand side but please keep it clean and non abusive!