I always get quite excited when I'm contacted by a company and it's usually to ask if I will review their latest products on the blog, to me it's a huge privilege and an unexpected perk although I'm also not that naïve to not realise it's a good way of getting very cheap advertising. So when the latest e-mail pinged into my inbox I was intrigued when I saw it was from Pondip, a company I had been aware of for some time, originally they ran a subscription service where you signed up and every month you would be sent a box containing loads of terminal tackle for either carp or general coarse fishing depending on your preference.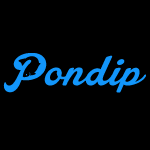 Each box would contain things like split shot, hooks, feeders, floats, float adaptors and hair rigs for the coarse version and stringer needles, float stops, surface controllers, carp magazines, imitation baits and hooks in the carp version. The trouble with any type of selection box is that there's always some element that somebody doesn't like or in this case need, think toffees in a box of chocolates or the coffee ones in a bag of Revels! After Pondip got in touch, I had a look at their website and they have now moved away from the monthly selection box and now have an online shop which has some great deals on tackle, bait and clothing.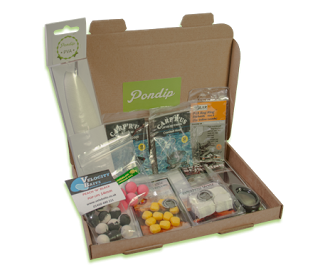 A Pondip box
The site is still very much aimed at carp and coarse fishing rather than the match side of things so you might think there is little to interest me but there are some little gems to be found like Marukyu JPZ pellets (already sold out), polarized sunglasses (already sold out), pole floats and a pole sock. With up to 70% off the recommended retail price lots of these deals do go quite quickly and when they're gone, they're gone! The clothing range is well worth checking out too –
Pondip Clothing
Now while I'm looking forward to reviewing some tackle and bait etc for Pondip, they have also asked me to write some guest blogs and I have to say I'm really excited about collaborating with them and I intend to publish some exclusive content for their site along with posting some stuff in tandem on Against Men and Fish. I feel very proud and more than a bit humbled that they have asked me to contribute alongside some top writers like Dominic Garnett and Joe Turnbull to name two. There really is a wealth of talent in their blog section with established names alongside loads of exciting new writers, a must read – Pondip Blog
So more exciting times for this blog and look out for my first Pondip article coming very soon.