I was contacted recently by
Tinca Fishing
and asked if I would like to review their XChange Interchangeable Landing Net and as always my first port of call is Google to find out a little more about the product. The Tinca Fishing website looks fairly new and clicking on the products option revealed that currently the XChange Landing Net is the only product available although in the shop there are two different mesh types that can be purchased. I have to admit to being a little sceptical because it sounded a little gimmicky.
The product description says
'XChange is a multifunctional, cost – effective landing net which allows the user to change between different depths and mesh materials. This means you have more options when fishing for different situations and also means that when one mesh breaks you have other ones to use.
This set comes with 3 different mesh types: a speed mesh, a standard mesh, and a silverfish mesh. Different types of mesh are available as extras.
The frame has a lightweight, aluminium construction which makes it much easier to use.
Also, the thread attaches on to standard landing net handles which means that there will be no unexpected extra costs for you!'

A few days later the net arrived and I was a little intrigued to see exactly how the system worked and it's actually a simple but very clever idea. Rather than the net fitting around the frame like I was expecting, the net is slotted into the lightweight, aluminium frame and stays in place thanks to thin tubing in the hem of the net. I tried changing the mesh and it was very easy and quick to do (well it must be easy if I can manage it!).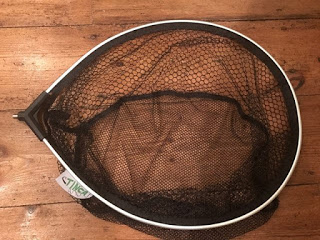 The XChange Landing Net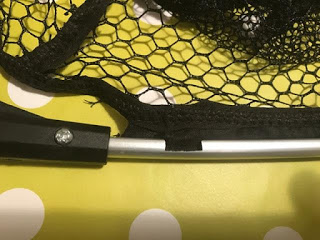 The slot to slide the net in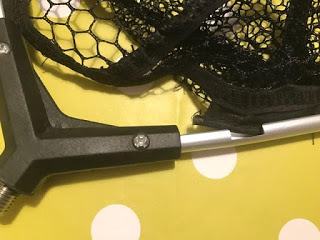 Mesh ready to be removed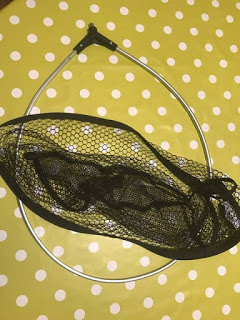 Simple!
Despite it being a very clever idea it did have me wondering if perhaps an answer had been found for a problem that didn't really exist! but the more I thought about it, the more I started to think of several applications for this product. Firstly, there can't be many anglers out there who sometime or another haven't had mice problems (as happened to me recently) but with the XChange system you just need to change the mesh and not buy a whole new landing net head. Also if you fish a variety of venues, say for silvers one week and then carp the next or maybe rivers and canals, now you don't need to have several landing nets, just change the mesh to the relevant one using the XChange system and away you go!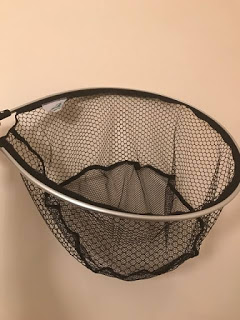 Ideal net for silvers….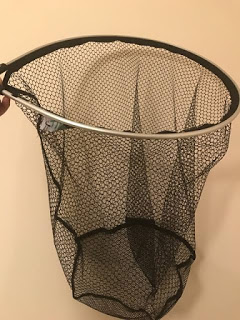 Or carp
I would say this net is aimed primarily at match and pleasure anglers although there is possibly scope for a larger version for specimen anglers but as they tend to use triangular nets, I'm not sure if that would be feasible.
The XChange Landing Net comes with three different nets and costs £20, there is also an extra deep mesh and a rubber mesh which is good for lure fishing as hooks won't get caught in the mesh, both variations cost £5 and can be purchased from the web site here Tinca Fishing Shop
As I said earlier, I think its a really clever idea but my only concern is how the frame will hold up after some abuse on the bank and whether the mesh can pull free from the frame, the only way to find out is to use it in anger, I'll be using it for the first time at Harry's tomorrow and I'll update the review after a couple of months and let you know how I'm getting on with it.