In another new feature for the blog, I hope to bring you some quick Q & A's with local inspirational characters, stars of the South West match scene, anybody really with a story to tell or something interesting to say.
First up is John Lacey who lost a leg five years ago due to a blood clot (many thanks to Baz Morgan for asking the questions and photos).
Age – 65
Married to Julie for 20 years
Occupation – Self employed caterer
Originally from Birmingham and can count Matt Hayes as one of his friends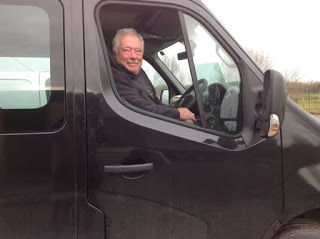 John Lacey
Hi John, you've gained the admiration of many anglers not only for still fishing but despite limitations, regularly winning matches, can you tell us a bit more about yourself?

John Lacey – Hi, I've found the attitude of other anglers very, very positive and helpful, especially Jamie Cook at the Sedges.
What's your favourite venue?

It's no surprise that my favourite venue is the Sedges, Bridgwater, great fishing and all the lakes are very accessible.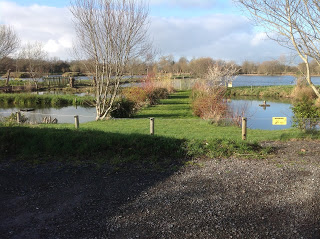 The Sedges, Bridgwater
Favourite species?

Carp
Preferred method?

It used to be the pole but now due to my reduced mobility, I tend to mostly fish the feeder
Biggest fish?

24lb 8oz carp from the South of France
Best match win?

Winning the Sedges Xmas Fayre match twice
Favourite tipple?

None, I'm teetotal
Meal?

Curry
Favourite team?

Birmingham (football) and Exeter Chiefs (rugby)
What type of music do you enjoy listening to?

I don't! I've never bought a record or cd
What annoys you?
Noisy kids and dogs (I'm with you on that John!)
Perfect day?

Fishing with my mates of course!
Do you think EA licence represents good value for money?

Yes
What are your views on the close season?

I would like to see a return of the three month layoff
Why do you think we're not seeing too many youngsters come into the sport?

I think there's the perception that it's an old mans game and of course the cost is prohibitive
Well thank you for sparing the time to answer my questions but before I let you go, have you any advice for less able bodied anglers out there?

Yes, get yourself down to your local water and explain your disability to the fishery owner and the other anglers and don't be afraid of matches, there's a great camaraderie and very often you can ask for a close draw.
If you know anybody who you think would make a good 'Quick Bite' or even if you would like to feature, just get in touch