Me and my mate Andy went to the Shakespeare festival in Evesham once again and it was excellent as ever. On the Saturday we watched the fishing for a bit before going to the pub and eventually getting to bed around 11:30. Tried Guinness Red for the first time, very nice.
Sunday saw us hungover and back by the river, watched Samantha Sim hook and land a barbel of 10lb 6oz which might have been a match winner but we didn't stay until the end.
After dropping Andy off I popped out Dillington to watch the weigh in, Martin Heard won again and the league is his as he leads by 5 points with one match to go.
1 – Martin Heard (Tiverton) – 10lb
2 – Justin Charles (Ilminster) – 9lb 11oz
3 – Graham Field (Taunton) – 6lb 10oz
4 – Richard White (Ilminster) – 6lb 3oz
5 – Alvin Jones (Taunton) – 4lb 13oz
League after eight matches (dropping the worst result)
1 – Martin Heard – 12 points
2 – Jamie Rich – 17 points
3 – Graham Field – 19 points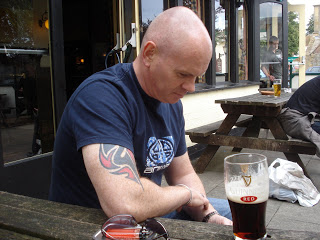 Andy in the Vauxhall drinking Guinness Red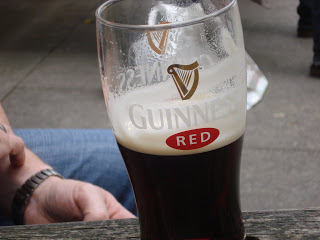 Guinness Red – nice!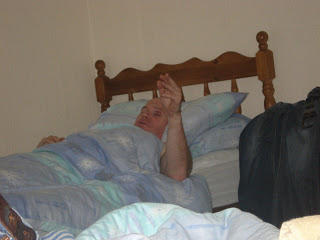 The morning after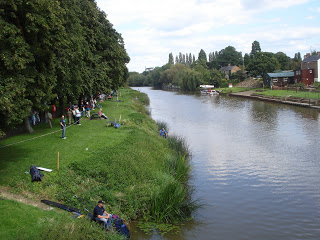 Warks Avon – Evesham Festival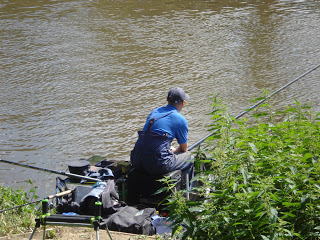 Match Fishing's Jon Arthur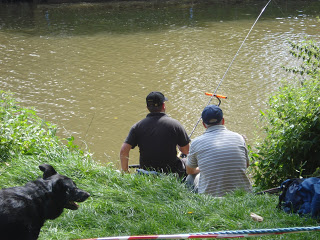 Kieron Rich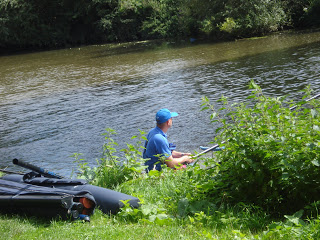 Darren Cox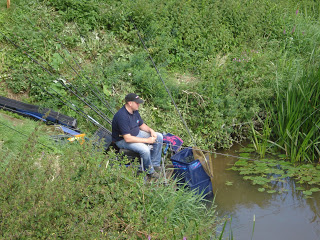 Dean Barlow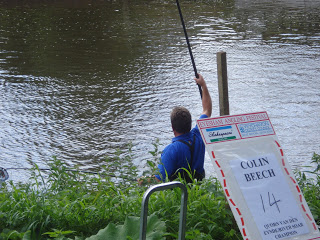 Colin Beech landing an eel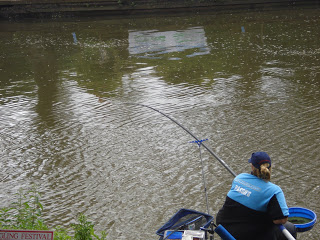 Samantha Sim hooks a beast!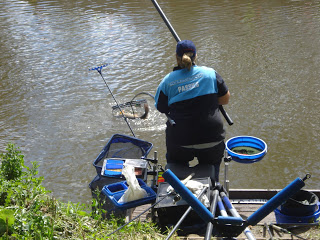 It's in the net! A cracking barbel of 10lb 6oz but was it enough for victory?