It was the first match of the ever popular Spring League and also my first visit for ages. I had heard it had been a little patchy because the weather was still so up and down but there were still carp to be caught and weights had been fairly reasonable. It was great to see loads of people I hadn't seen since this time last year like Darren Roberts, the lovely Steve Chant and 'Rocking' Roy the corner peg boy (on account of him seeming to draw a corner every week!). We got some bait sorted and then it was time for Les to read out all the rules and do the draw for the first half of the knockout. My name wasn't picked out this week so would have to wait for my knockout draw.
Then it was the time for the draw proper and of course Rocking drew peg 10!, I got peg 8 for my sins which apparently is ok. For company I had Les Braunton and Picky to my right and Chris Haines and Rocking to my left, talk about a section of death! Janders had also drawn a corner peg (20) and I could be handing over two nuggets today. The info I'd been given was that fish were coming to maggot and that to feed micro pellets and maggots. I set up two rigs, both Drennan 0.4 gram Carp floats, one for fishing at 11.5 metres and just down the ledge at 5 metres and the other for fishing by the stumps to my right and next to the floating fish refuge (cormorant roost) to my left. Both rigs had 0.12mm bottoms and size 18 Tubertini 808's.
I also mixed up some Sensas Crazybait Gold and added some casters, maggots and dampened micro-pellets (Ringers 2.5mm) and on the whistle potted two balls in on the long line before cupping some pellets and maggots on the two shorter lines (I ignored the fish refuge for now). I expected to wait a while for bites and this was the case for me although both Darren Roberts and Chris hooked early fish although Chris lost his. I missed my first bite on double red maggot after half an hour but then successfully hooked and landed a 2lb carp, which was a good start. Picky on peg 6 had got off to a flier and landed a couple as had Bish on peg 11 but other than them nobody was doing much.
Chris then had a couple of carp up in the water and Rocking was getting bites although he was losing a few. After an hour I came in on my shorter lines but no indications so I fed again before going out long. Then Les had a fish from his floating island so I cupped in some feed by mine before trying my shorter lines again. I had some little pots fitted to my pole tips and was feeding a little pinch of pellets and maggots every put in. The rig settled on my 5 metre line and then slid away and a good fish was on, I thought I was starting to get the upper hand when the line went slack and the poxy hook had pulled through the knot! what a schoolboy error. I tied a new hook on and rotated my lines once again, but this time I included the island.
While I was there, Butch's boy came for his usual wander around and asked how I was getting on, said crap and with that my float went and after a decent scrap I netted a nice common of about 4lb. Next put in I had a bite straight away and another fish was on but after a bit the poxy hook pulled out and the score was now 2-2. I reallt could have done with that fish as Chris was now on about five and Les had three or four. Butch's boy had said that Terry Green on peg 1 had three as had Janders but he'd lost five as well. I cupped in some more feed by the refuge and went long again, no more bites so back to 5 metres. Another bite saw yards of green Preston Hollow streaming out of the pole and it felt like a good fish, I kept thinking I should add more sections but no, I just sat there hanging on until the obvious happened and it snapped me, 3-2 to the carp.
Still there were three hours (half the match) left and plenty of time to put things right. It looked like the top three places would be filled by Bish, Chris and either Les or Picky as they were catching quite well, in fact I was getting battered both sides! More worrying was that I couldn't get a bite and Steve Chant, Darren Roberts and Mike Hosgood had all added a couple of fish and I was dropping down the points rapidly. I did add an 8oz perch from the refuge and with an hour and a half decided to concentrate here as most people seemed to be catching from the inside lines.
I never had another bite though and was really cursing those lost fish. The scales started at peg 1 as always and Terry Green had a credible 12lb 2oz although he had lost several as well, as we went along there were several weights of 6-7lb and it would be touch or go if I was near that. The first good weight was Picky with 19lb 7oz and I handed over the first pound of the day, then Les took over the lead with 23lb 13oz before it was my turn. My three fish went 6lb 5oz and just one of those lost fish would have been worth loads more points. Then Chris put 24lb 7oz in the weigh sling and I'd been battered both sides (like a Cod).
Rocking had endured a day a bit like mine and weighed 5lb 14oz although he'd lost several before Bish took the lead with a level 28lb despite sitting on a luminous green Maver seatbox – very smart Steve! Chanter had 11lb and Mike Hosgood weighed 15lb 13oz to win his section which should go someway towards paying for a pole section he smashed! There were several low double figure weights (those lost fish!), topped by Janders with 14lb 12oz and I handed over another 'squid' – what a great day! I finished with 5 points out of a possible 20 and after only one match I have it all to do if I'm to do well in the league, at least I wasn't in the knockout!
In the first knockout round the results were as follows (anglers in bold go through to next round)
Darren Roberts v Mike Collins
Alan 'Picky' Gage v John 'Janders' Anderson
Mike Hosgood v Terry 'Niblett' Green
Les Braunton v Steve Osborne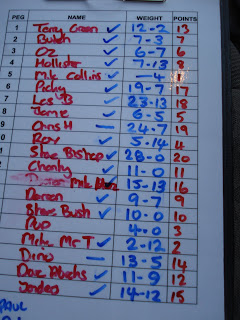 Scores on the doors after the first match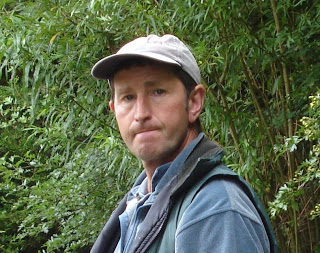 1 – Steve Bishop (Chard) – 28lb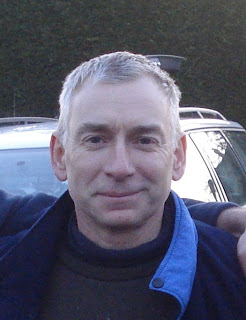 2 – Chris Haines (Haines Angling) – 24lb 7oz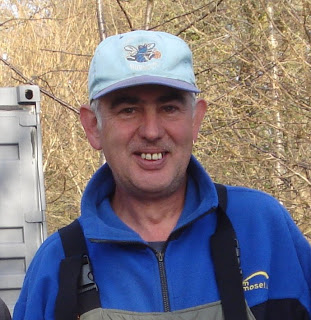 3 – Les Braunton (Chard) – 23lb 13oz
Sections
A – Terry Green (Chard) – 12lb 2oz
B – Alan Gage (Chard) – 19lb 7oz
C – Mike Hosgood (Exeter) – 15lb 13oz
D – John Anderson (Chard) – 14lb 12oz
I'm back here on Friday and Sunday (please let me draw a corner)