With the nights drawing in, this was to be the last evening fixture on Sellicks of the year and although the weather wasn't great it was better than yesterday. There was a rather depleted turnout due to several anglers getting a soaking at Durleigh yesterday, the stay aways included Alvin, Scotty and Bruce Hunt. I drew peg 9 and Roger was on peg 6 where I did well a couple of weeks ago.
I was determined to just fish down the track all night again and only set up a single rig, a Carpa 2 with 0.12mm bottom and size 16 808 with a toss pot fitted to my top three. The whistle went and I cupped in half a pot of micros plus a few expanders at about 9 metres straight out in front and also towards 10 'o' clock to my left, to give me another swim. I slipped a 4mm Bait-Tech expander on the hook and started out in front, after 10 minutes I had my first bite and netted a 2lb carp – good start.
That early fish proved to be a false dawn and apart from a couple of missed bites there was no more action for ages, the chap on my left had three fish quite quickly and I thought he might do well as the wind was blowing into his corner. I had a second carp just before the end of the first hour and I hoped things would improve in the remaining two hours. I then had two carp in two put ins to edge ahead of the guy on my left, Roger had two carp so it was looking good at this early stage.
There wasn't much fizzing going on over the micros and I reckoned 9 or 10 carp would be enough tonight. I had a small skimmer but the next half an hour didn't see me add anything else to my weight. I then had carp number five and skimmer number two just before the penultimate hour began. Normally the last hour is pretty productive but the air temp was quite cold and the persistent misty rain wasn't helping either. Roger asked what I had and said he'd had two carp, the chap on my left hadn't added to his early fish and was stuck on three so a good last hour could see me do well.
Bites were now few and far between, I had a sixth carp with fifty minutes to go and was still ahead of the anglers on either side. My lightly fed line to the left didn't produce a single bite despite trying it several times. Scotty turned up (and was dried out after yesterdays soaking!) and while he was stood behind Roger he had a really good spell and landed three carp in the last half an hour to put him on six carp. I felt I needed another fish but didn't get one and missed three tentative bites in that last period.
Scott came up for a natter and said two anglers on the other side of the pond had packed up!, it had been that hard. The scales didn't take long to reach us and the chap on my left weighed 9lb odd to put him in the lead! I knew I had more than that but wasn't sure I'd beaten Roger. My two skimmers weighed 9oz and my carp went 13lb 12oz to give me a 14lb 5oz total, would it be enough for a first Summerhayes victory?
No was the answer as Roger's carp went 15lb 4oz but it was enough for second as the bloke next to Rog weighed 11lb for third. Adrian Bishop won the silvers with 1lb 8oz.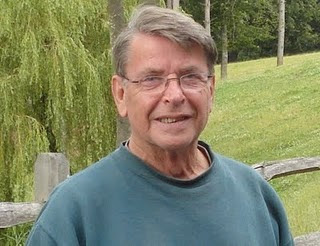 Roger won with 15lb 4oz
Still I picked up £25 and fished a tidy match, only missing a few bites and landing everything I'd hooked, so I couldn't say 'If only?'.
1 – Roger Russell (Ilminster) – 15lb 4oz
2 – Jamie Rich (Against Men and Fish) – 14lb 5oz
3 – Jim Jenner (Summerhayes) – 11lb
Silvers – Adrian Bishop (Summerhayes) – 1lb 8oz
No match this weekend as me and Andy are off on our annual pilgrimage to Evesham, I'll stick some photos on if we don't get too drunk!