The blog is going from strength to strength and its now had over 92,000 page views which is amazing so a massive thank you to everyone who enjoys reading about my exploits and ramblings. On the subject of ramblings I thought I'd treat you to some more today.
Adie Bishop sent me this great photo of Bill 'The Pasteman' Hopping and it looks like they've finally crowned him so from now on he'll be known as 'The Paste King'.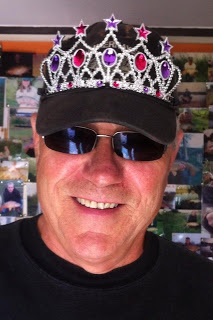 The Paste King
If anyone has photos they would like to see on the blog just let me know and I'll be happy to put them on, just send me a message on here or on my Facebook page https://www.facebook.com/pages/Against-Men-and-Fish/329159217119993 and I'll make sure I put them on.
On the subject of the Paste King, he sent me this photo with the caption below for his mate Mr Green who he tells me reads this blog!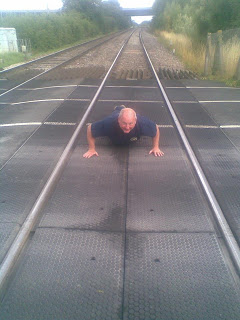 "Is this the end of the line for Mr Green after losing his pound again to Mr Redfin the Paste King?"
I have to say how much I enjoyed watching the juniors down the canal on Saturday and it was lovely to see so many adults giving up their free time for the youngsters and the sponsorship from Bait Tech, Tackleuk and M.B.H. was fantastic too. I'm at the junior match at Perry St this Saturday and still have loads of Bait Tech buckets to hand out, so make sure you check out the blog to see how they got on.
Slightly off topic, I spent most of last week on a boat on the Bristol Avon at night doing hydro-acoustic fish surveys and it really was interesting to see the numbers of fish that are recorded during the hours of darkness compared to daylight, anyone fancy a night match?
I seem to be enjoying (!) a real lean spell at the moment and have lost my way somewhat at Summerhayes and I'm well off the pace at Dillington which used to be such a happy hunting ground for me. I've got a two dayer at Summerhayes this weekend and I will, of course, be fishing for silvers so be sure to check back regularly to see if my luck changes or if the bad run continues.
What's new – New additions to the 'Rogues Gallery'
Well that's all for now folks