There's been a lot of hype about the new Guru hooklength storage system so while I was in Tackleuk today I thought I'd pick one up and see what all the fuss was about. I already own one of the MAP hooklength systems and you can read my review of it here
MAP Hooklength system review
. To be honest it's a cracking box but if anything it's just too big for me and I've never got anywhere near filling it! The Guru box sits between the Preston boxes and the MAP system in price (the Guru box costs £8.99). I believe MAP have also brought out a smaller version of their system which also incorporates a magnetic hook box, another cracking idea.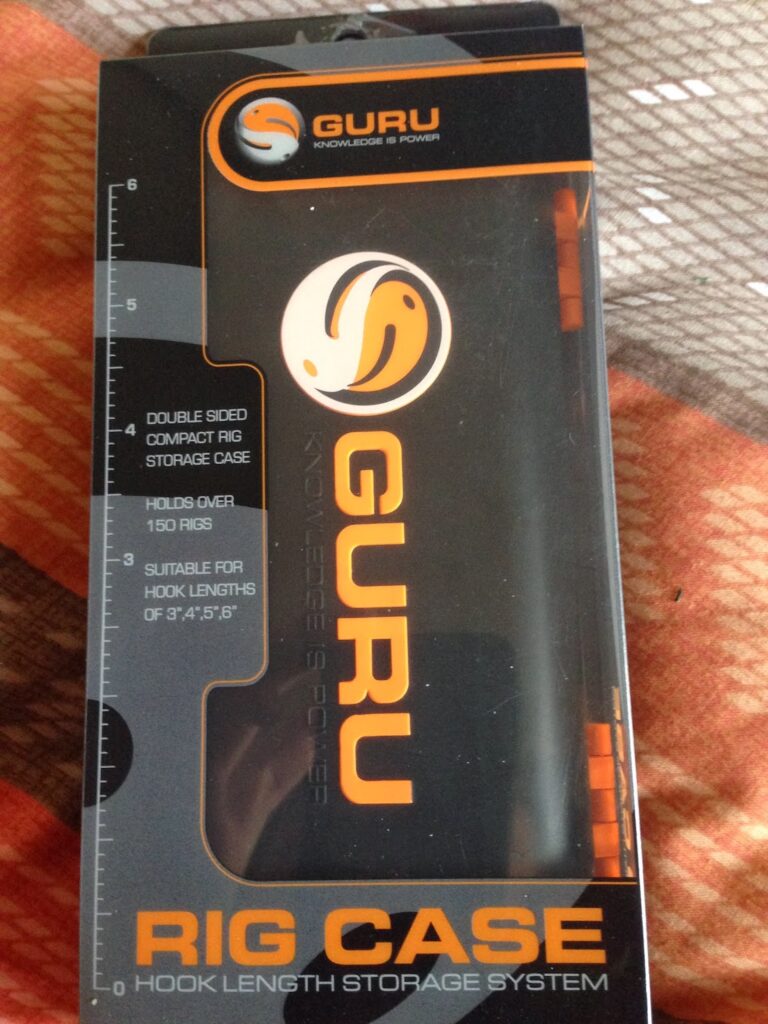 The Guru box looks great!
First impressions of my new piece of kit were very good and it looks well made and sturdy. Some might consider the colour scheme a touch garish but I quite like it. The first thing I noticed on opening the box was that there are no catches or clasps and the box is held shut by four little magnets, what a clever idea. There are eleven rows of pegs which, according to the blurb on the box, allow you to store in excess of 150 hooklengths and can be stored in 3″, 4″, 5″ or 6″ lengths. One set of pegs is longer than the others and these allow you to create your hooklengths at the correct lengths.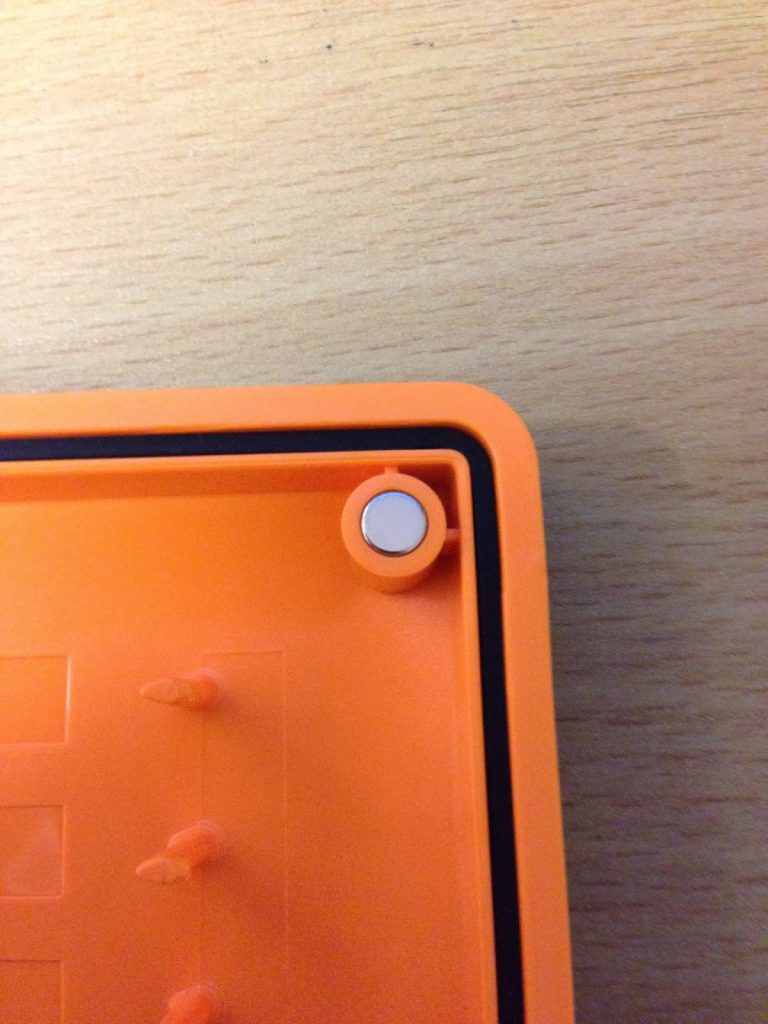 Little magnets keep the box closed
Some stickers are included to identify each different hook and line combination you use. Another great little idea is that the hook pegs are set back a little bit to allow room for hair rigs. Personally I like to use longer, twelve inch hooklengths for quite a bit of my fishing like feeder fishing for bream and river fishing but I believe a larger version is in the pipeline. I suppose there's nothing stopping you making up twelve inch hooklengths and doubling them up so the hook and the loop sit on the same peg.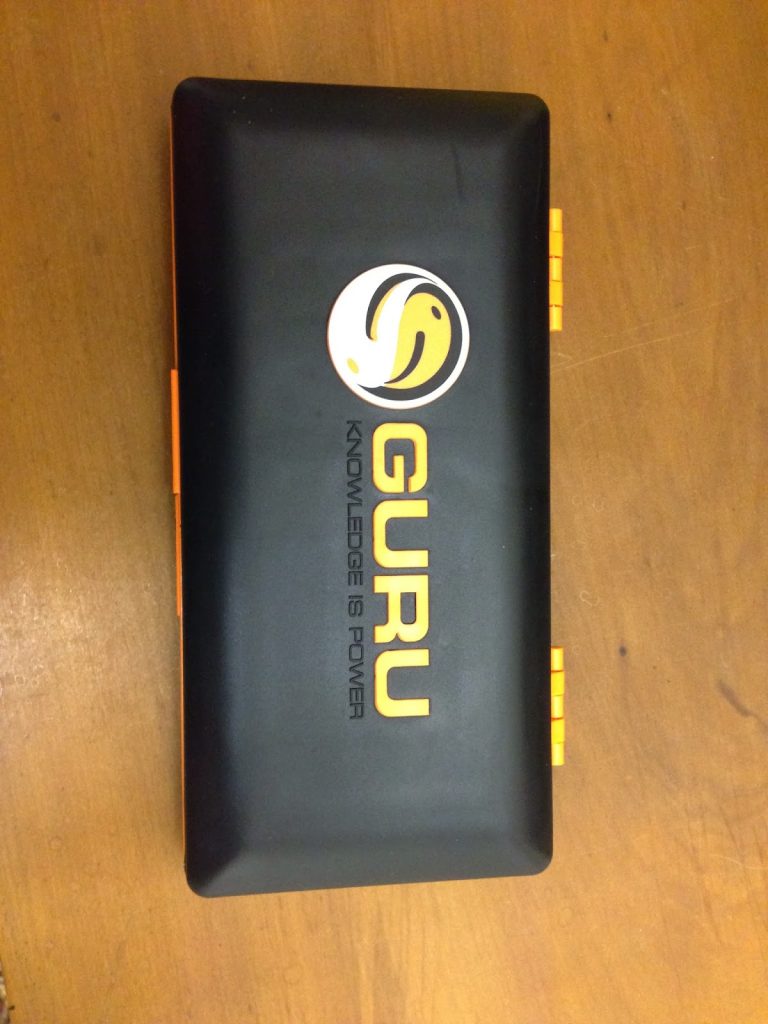 To me it looks like an improved version of the Preston boxes so I can't really see people rushing out to buy them if they already own the Preston versions. To be honest, although my MAP box is great, it's just too big and I think a couple of these Guru boxes will do me, one for natural venues and one for commercials, whereas at the moment with my MAP box I have to take all my hooks everywhere!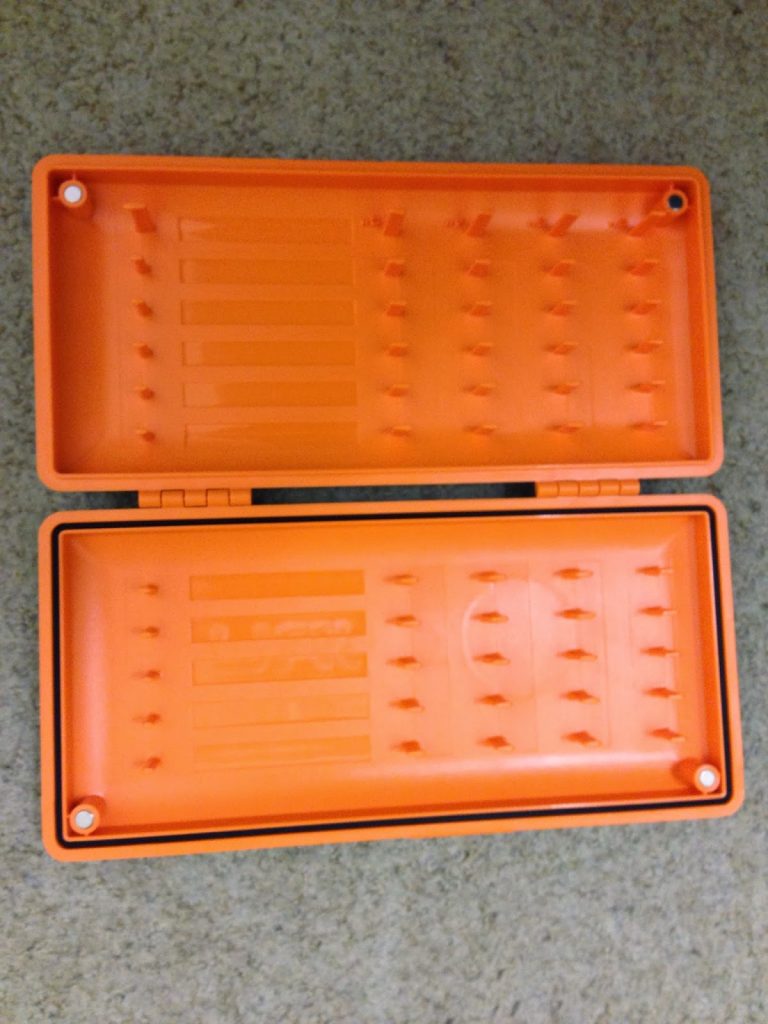 Room for over 150 hooklengths
All in all a great little box at a reasonable price, I'm now off to tie some hooklengths!
Check out their website http://www.tackleguru.com/