Here's the third in my series of interviews, this one is with top match angler Steve Mayo just before he jets off to start a new life in Thailand as a fishing guide.
Hi Steve, thank you very much for taking the time to answer my questions,
I recently had the pleasure of your company on a trip to the lovely Gillhams Resort in Thailand and I think it's fair to say we had a blast! But let's find out a bit more about you,
Against Men and Fish – When did you start fishing and what was your first fish?
Steve Mayo – I started fishing when I was 12 years old with my dad on the Bristol Avon at Keynsham, my first fish was a roach of about 2oz.
What's your favourite style of fishing?
My favourite style of fishing has always been the waggler. In the early days it was waggler and maggot on the river for chub then it changed to waggler and maggot for carp on commercials which eventually changed to pellet waggler fishing. I also enjoyed a lot of success at Larford lakes fishing balls of groundbait at range fishing a waggler shallow over the top catching big carp.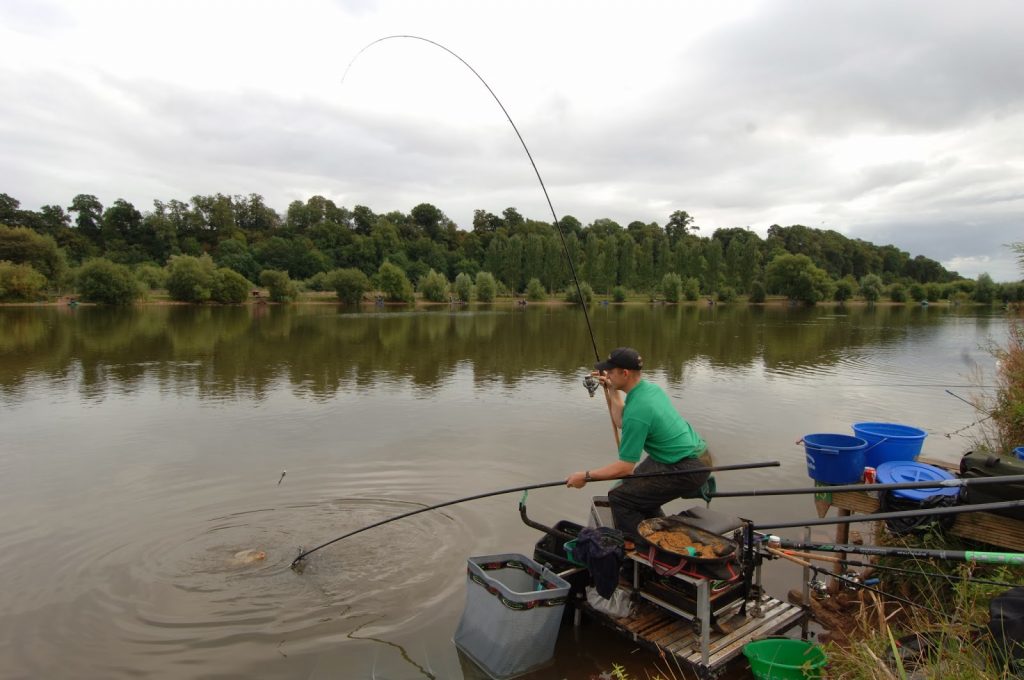 Steve in action using his favourite method
Your favourite venue?

My favourite venues have changed over the years but probably my favourite natural venue would be Porth reservoir near Newquay and my favourite commercial would have to be Larford Lakes for its diversity.
You've fished at a high level for a long time, what's been your best match result to date?
I think as an angler competing at the top level it is important to be consistent and there is no better place to prove this than the Whiteacres festivals. I would say my best results would be my two festival wins there.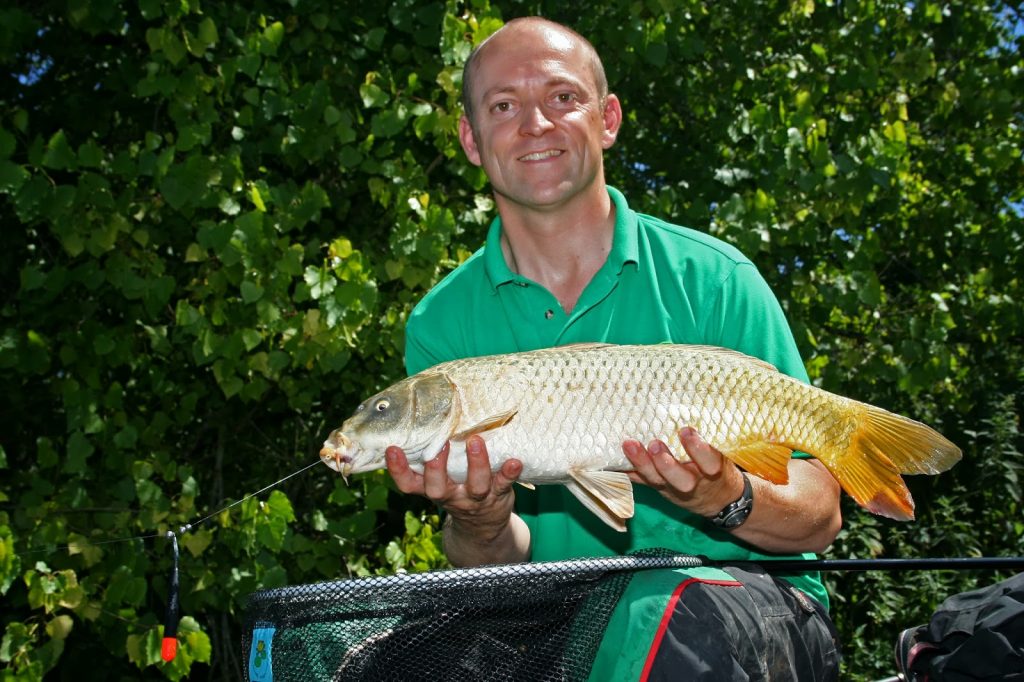 A lovely ghostie caught on the pellet waggler
My favourite method is fishing soft pellets over micros for skimmers, I do okay but seem to suffer spells of missing lots of bites, any tips?

In my opinion if you are missing too many bites you are feeding too much, try cutting back your feed even to the degree of only feeding 10-12 micro pellets through a kinder pot.
What is your favourite groundbait mix for skimmers?
My favourite groundbait for skimmers would be Thatchers Natural Groundbait. If the water is coloured I would add 25% Sensas Lake to it.
I met you for the first time in May last year at Gillhams Resort in Thailand and you fell in love with the place as much as I do, can you tell us what makes Thailand special for you?
Well Thailand, what can I say, the scenery, the weather, the food, the fishing, the beach, the people, the bars and of course the way of life. For me the way of life is so much more relaxed so I can't wait to get away from the stress of living in the UK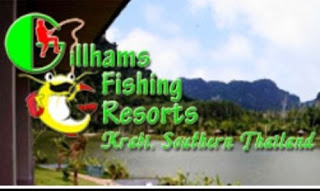 I've heard you've handed in your notice with Maver and are going to work at Gillhams as guide next year, it's a big move and I'm envious but could you tell me a little about why you've made this decision?
As I have just said in your previous question I want to get away from the stress of living in the UK. I loved working for Maver and I thought I would be working in the tackle trade right up until I retired. But unfortunately I feel the trade is suffering from the recession and the lack of kids coming into the sport. It has been more difficult to make a living over the last 18 months so after being offered a position as a guide at Gillhams Fishery in Thailand I felt it was an opportunity I could not turn down.
What will you miss about the UK and won't you miss match fishing?
Moving to Thailand is a big decision yes but the world is a small place these days. I will only be 24 hours away. That being said I will obviously miss my family and friends. With regards to UK match fishing, it's not the scene I fell in love with. The matches are getting smaller and venues seem to be peggier than ever. So I think this is the right time for me to move on to something new.
Maybe you could start up a match fishing circuit in Thailand, the weights would be massive!
Well maybe we could work something out and run a mini festival at Gillhams which would be interesting to say the least. The weights would be outrageous. When we both fished in the same peg at Gillhams in November we had over 1000lb of fish between us!!!
You were with Maver for a long time, what items in their range do you rate highest and are there any new exciting products about to hit the shops?
Maver has always been at the forefront of product design, especially pole production. I feel the best product they have to offer is their range of Elite Carp poles, they are as stiff as any pole out there but they will handle the biggest of fish in modern commercial fisheries. There is not a better pole on the market for the modern commercial match angler in my opinion.
Before I let you go, here's a few quick-fire questions,
Have you any angling heroes or anyone who has inspired you?
I have had the pleasure of spending quality time with Dennis White, what a legend and I am very lucky to count Des Shipp as a close friend and long-time travelling partner who is a true gent and fishing genius. It has been a pleasure fishing with him over the years, a world champion of the future for sure.

What's your biggest fish in the UK? And abroad?
My biggest UK fish is a 20lb 9oz carp and my biggest ever fish is a 300lb arapaima from Gillhams Fishery.
Steve with a massive arapaima from Gillhams
What's your favourite drink?
Favourite drink would be a nice bottle of Sol lager with a slice of lime in it.
Favourite meal?
Favourite meal would be chicken with mixed veg in oyster sauce.
Favourite film?
Favourite film would be The Last Samurai.
TV show?
I don't watch much TV but I do watch a series called Suits which I enjoy.
What music do you listen to?
Music wise I listen to most music that comes on the radio, nothing specific.
Do you have any other interests/hobbies outside of angling?
Other hobbies in the past have been golf and going to the gym, I still go to the gym regularly but fishing is my passion.
Thanks Steve and good luck in your new venture, hopefully I'll see you over there in May!
Against Men and Fish