After going out to watch the juniors last week where most of the fish were caught up in the water I was sure it would be the same today with hot sunny conditions forecast. There were only a few of us fishing today and I just can't understand it with the pond fishing so well. We decided to put all the pegs on one bank and I was hoping to draw one of the shady pegs but pulled out peg 23 where Bruce won last match. On arriving at the pond it was flat calm and looked to be very clear, lots of fish could be seen in the upper layers including a couple of bream in my peg! The bad news was that the pump was running which I didn't think would do me any favours today (I thought I'd get my excuses in early!).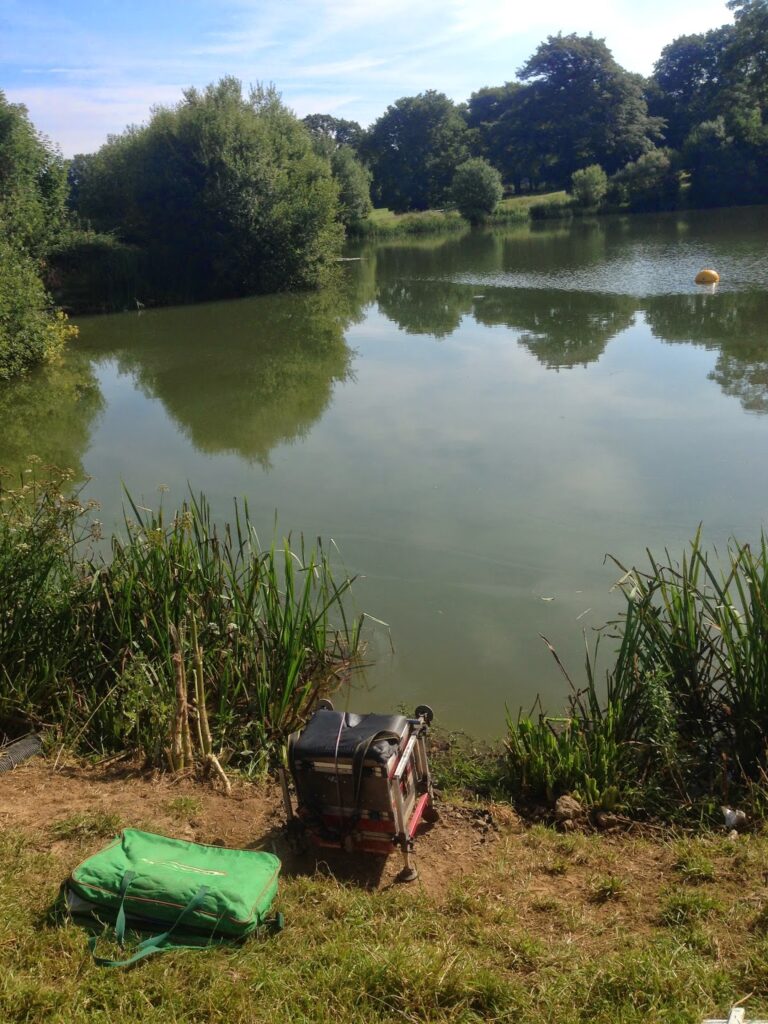 Peg 23
After taking my kit to the peg, the first job was to mix up some Bait Tech Pro Natural before I set my rigs up. The first rig was a 1 gram Drennan Tipo to fish at depth with 0.12mm and a size 18 Kamasan B611, elastic was Daiwa blue hydro. I made up a rig yesterday (blimey I hear you cry!) to fish shallow and this was a 4 x 12 Preston Chianti with just four number 10 Stotz down the line to a 0.12mm bottom and size 18 B611, elastic for this rig was pink hydro.
I was just about ready when Steve blew the whistle (Rob's still on holiday) and cupped in two balls of groundbait at 10 metres before starting with the deep rig with single caster on the hook. It was slow going and I missed a few bites before catching a small roach, I had a few more roach and a couple of decent rudd but it was a struggle and before the first hour was up I was reaching for the shallow rig, I had a couple of quick fish and then lost a 12oz rudd at the net before I was struggling again. After the first hour was up I had only caught ten fish for probably 2lb and I was a little concerned at the lack of action.
From what I could see Fieldy was catching a few small fish but didn't really seem to be bagging, I carried on with the shallow rig and was getting odd net roach and rudd but was missing a lot of bites. After two hours I was only on about 17 fish which is not good at all, Big Frank and his boy turned up and said Fieldy had about 60 small fish so he wasn't catching as well as last match either. I kept swapping between the deep and shallow rigs but was putting very little in the net and by the half way mark I only had about 30 fish for about 3-4lb and I felt I needed snookers already (or two bream would do!).
In the fourth hour I was fishing the deep rig when a decent bite saw a fair bit of blue hydro come shooting of the pole tip and it soon became apparent I'd hooked an eel, it wasn't huge but at 8oz or so it was a welcome bonus and when I had another not long after I was hoping some better fish might put in an appearance. I kept trying the shallow rig but just couldn't seem to string more than a couple of fish together so with an hour and a half left I decided to concentrate on the depth rig and hope some bream might show. I hooked a third eel and was just about to net it when the hooklength parted, I scooped for it and it was actually in the landing net which was a bonus! Maybe I was in for a good last period of the match.
The temperature was now a little cooler and I started to get a few more bites in the last hour and added two more eels, some nice roach and even a little hybrid to finish with 58 fish which I thought would give me 7-8lb and I knew that would be no good today. To be honest this was the first match here for ages I hadn't actually enjoyed and just couldn't seem to catch quality fish in any numbers. I packed up and took my kit back to the car, I missed Bruce weighing in and when I asked how he'd got on he said he'd had 13lb and I knew I had nowhere near that. Steve P had 4lb 10oz from peg 19 and I hoped I had enough to take a nugget off him. Fieldy said he'd had 341 fish (so much for struggling then!) but they were all small (yeah right!), he weighed 16lb 3oz which was almost an identical catch to the one he had last time. That just left me and I weighed 9lb 8oz so I wasn't too far out with my estimate but there would be no envelope today as due to the depleted turnout Steve was only paying the top two.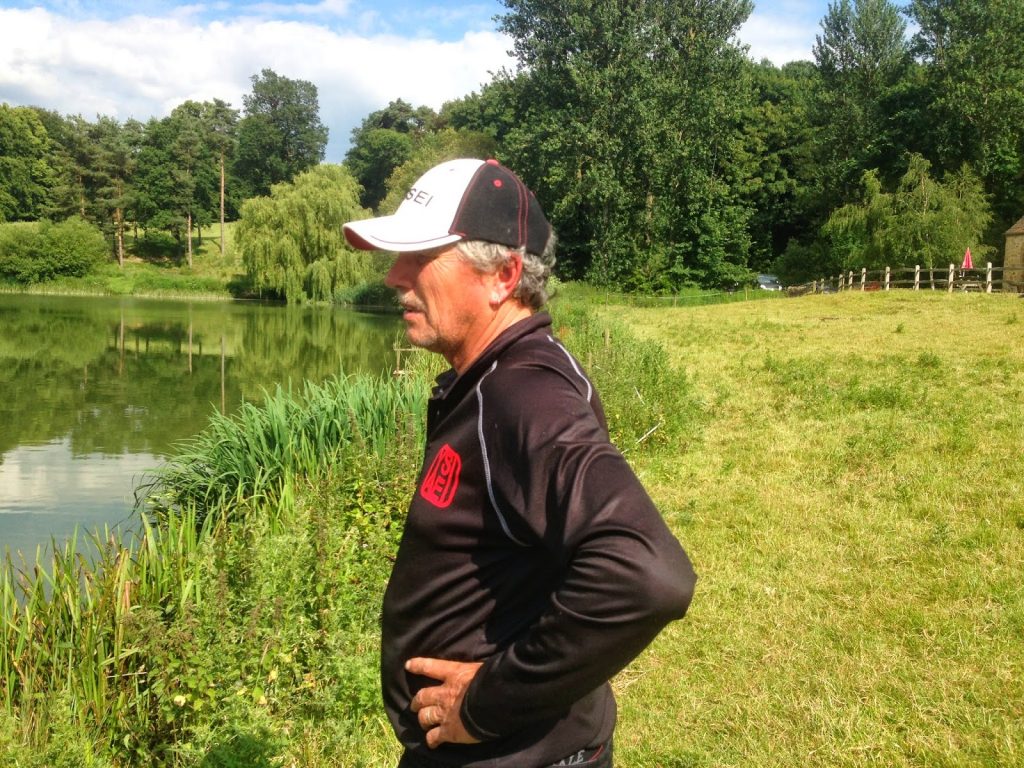 Bruce had 13lb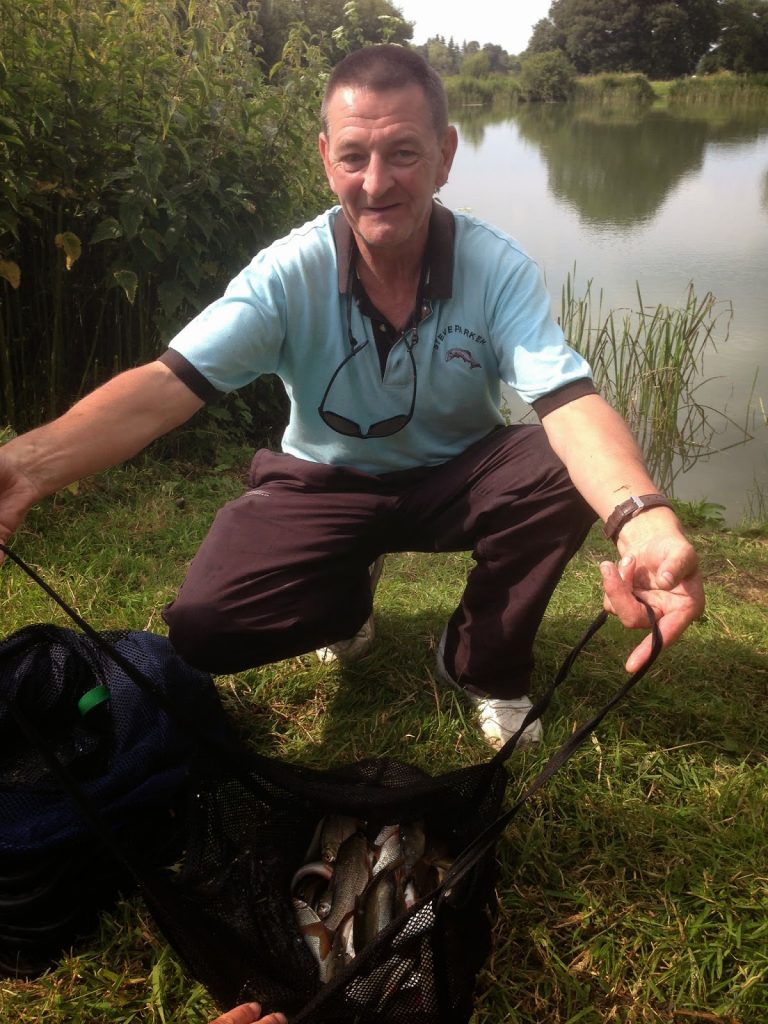 Steve had 4lb 10oz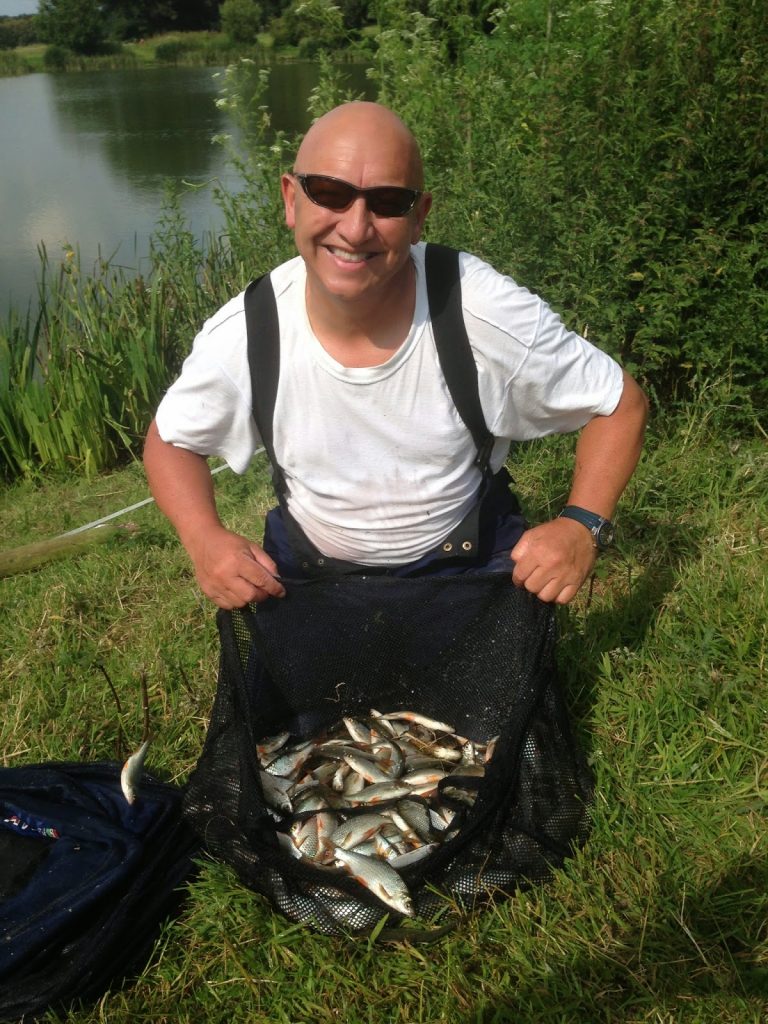 Fieldy had 16lb 3oz to win on the day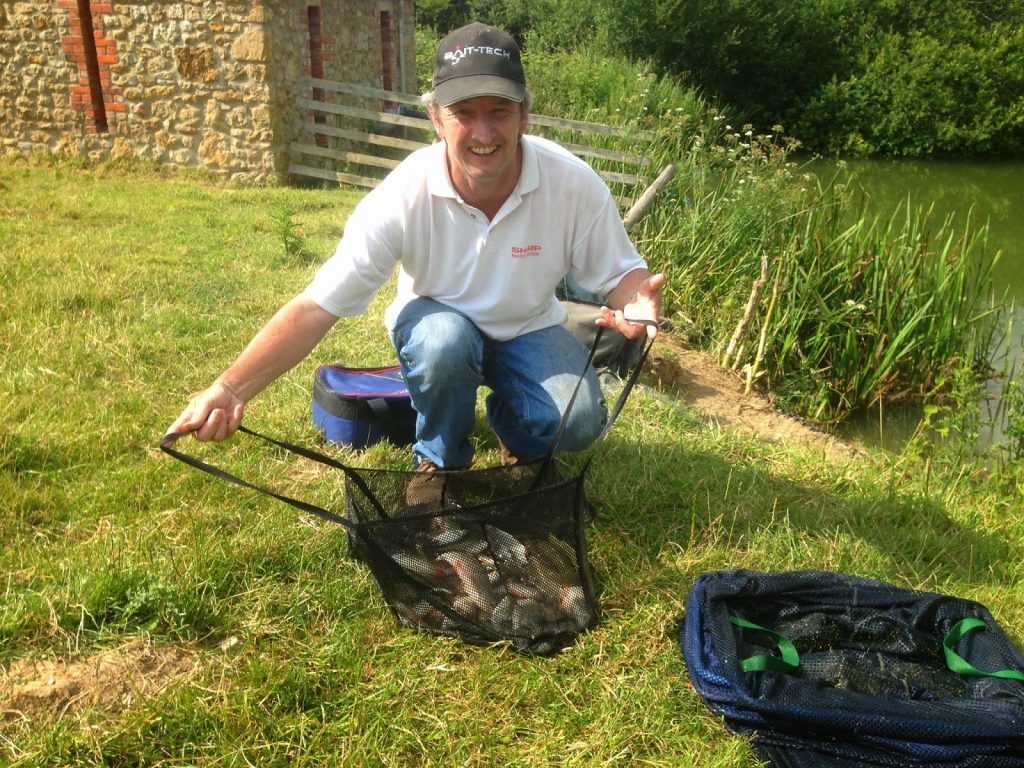 I had 9lb 8oz and was a long way off the pace this week
1 – Graham Field (Taunton) – 16lb 3oz
2 – Bruce Hunt (Tiverton) – 13lb
Fieldy leads the league with three points and I'm actually in second place with six but as I've already missed one match and will miss the next two, I will be slipping down the rankings rapidly over the next few weeks! I'm not too worried though as the whip is starting to dominate and I'm not a big fan! Roll on the winter 🙂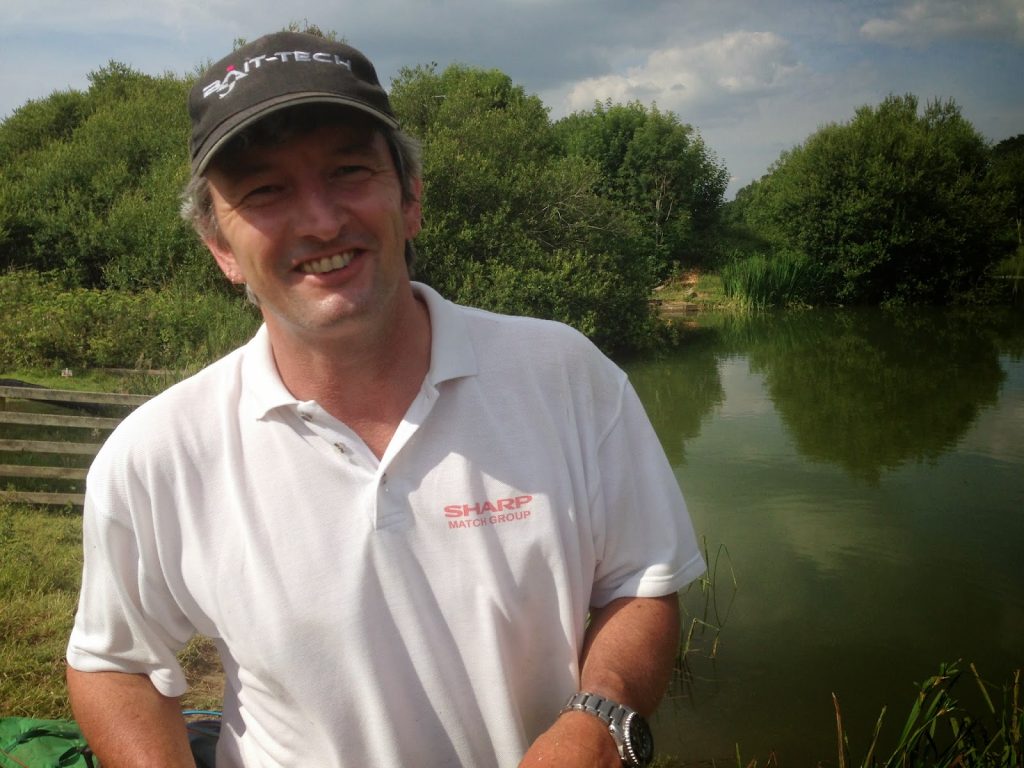 Oh well, there's always next week!
Next up – Perry St
What's new – Lots of page updates
Check Out – How my last match went (below)
Blog of the week – Some great weights at the Sedges today, check out Lee's Blog