I popped out the pond to see how the juniors were getting on today, it was a gorgeous sunny day and as I walked round the pond the surface was black with fish, roach, rudd and some bream could be seen swimming about. There were five youngsters fishing today and once again it was great to see so many adults giving up their time to help out. The first angler I got to was Courtney Pas who was fishing the pole and catching rudd and roach shallow.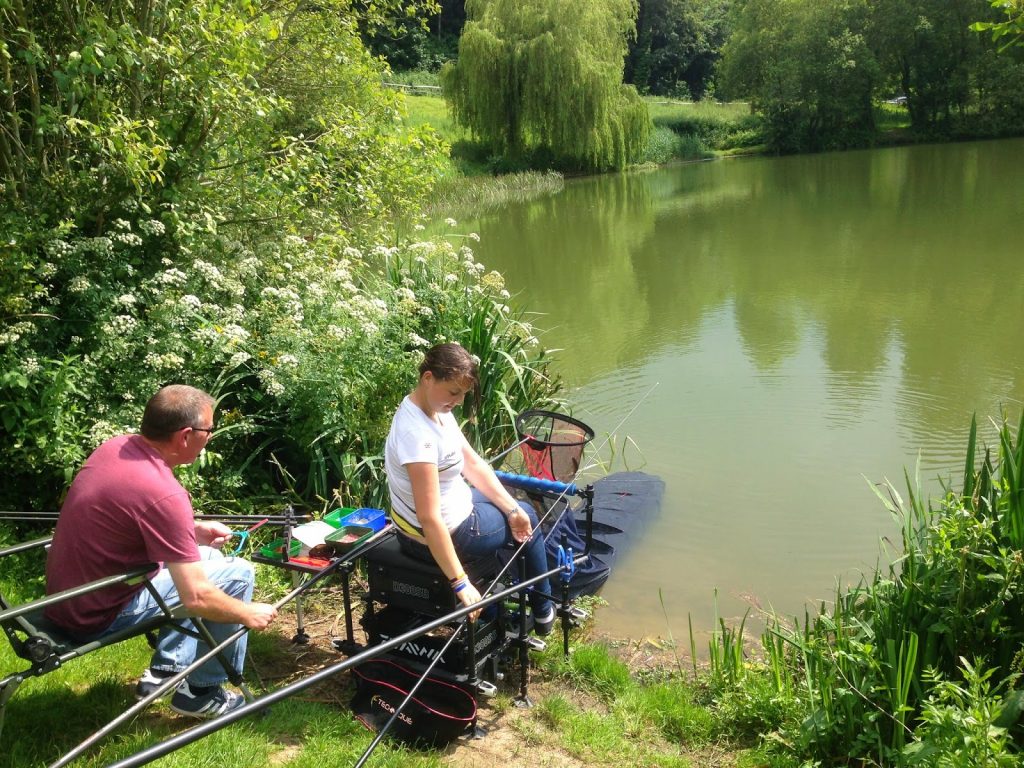 Courtney was catching shallow on the pole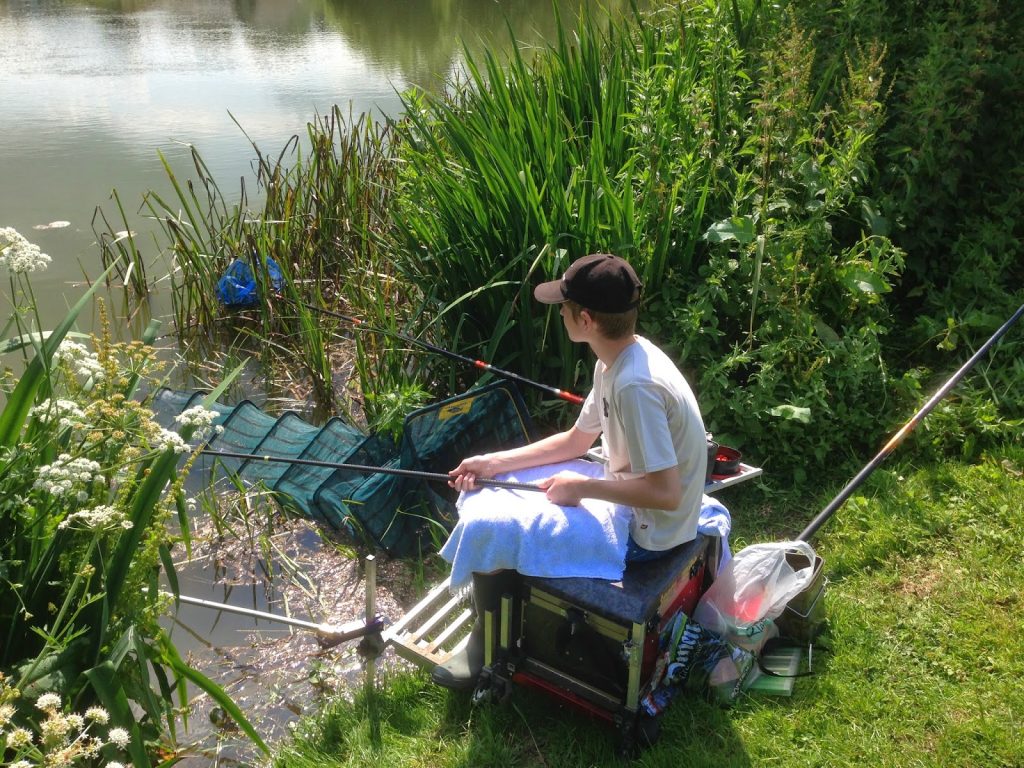 Matthew Parker was on the next peg and catching well too
Matthew Parker was on the next peg fishing the whip and he was catching shallow as well, next up was Bradley Lawrence who was swapping between the whip and the waggler and getting the odd fish as well. Matty Adams was the next peg along and was catching on the whip and short pole and last but not least was Josh Evans who was fishing the pole close to the reeds and after a slow start was getting a few fish. I did notice quite a few fish were coming off as the youngsters were shipping back which is probably down to barbless hooks and I also saw a few nice fish safely landed but they never made it to the weigh in as the various youngsters missed their keepnets!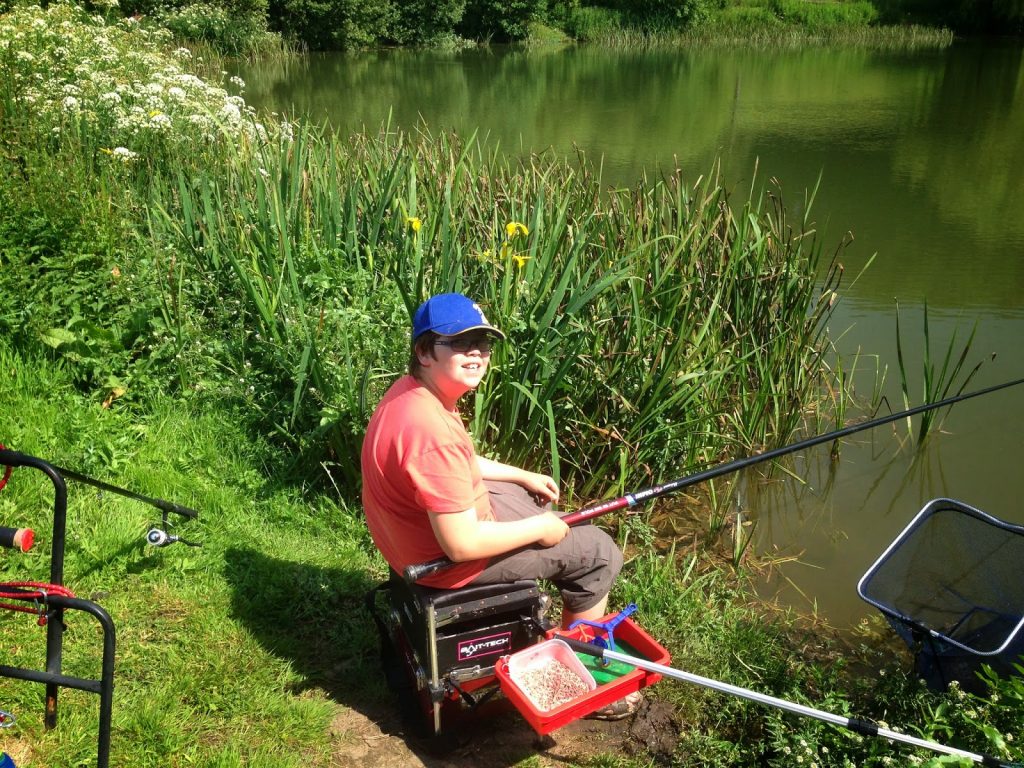 Bradley Lawrence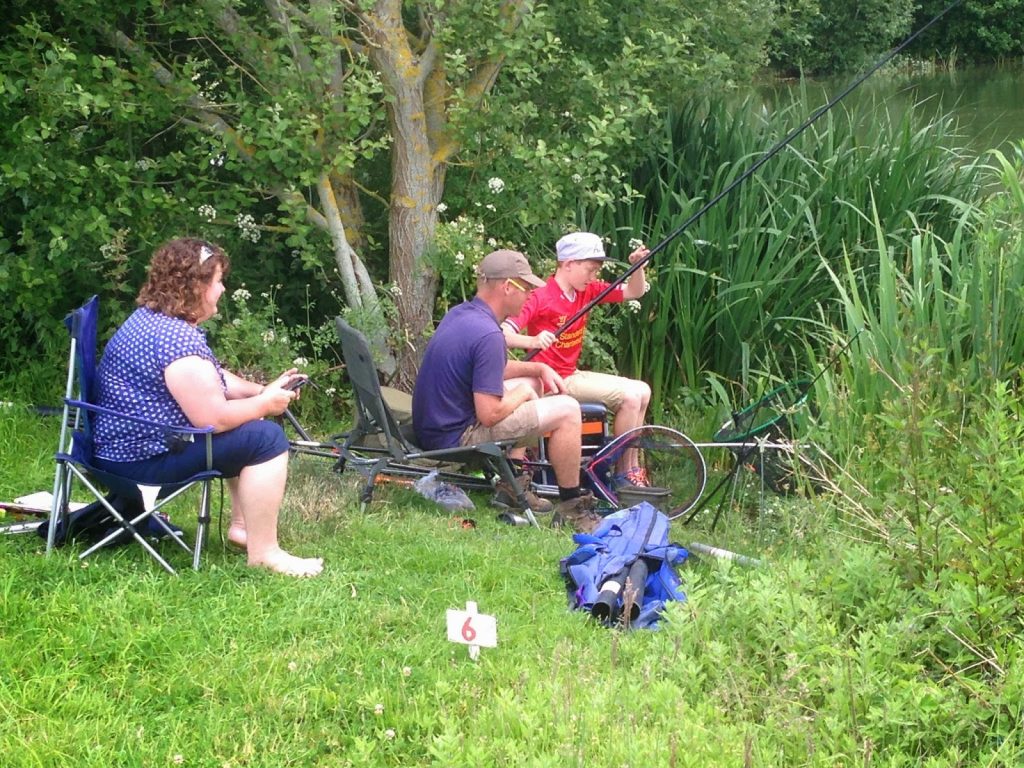 Matty Adams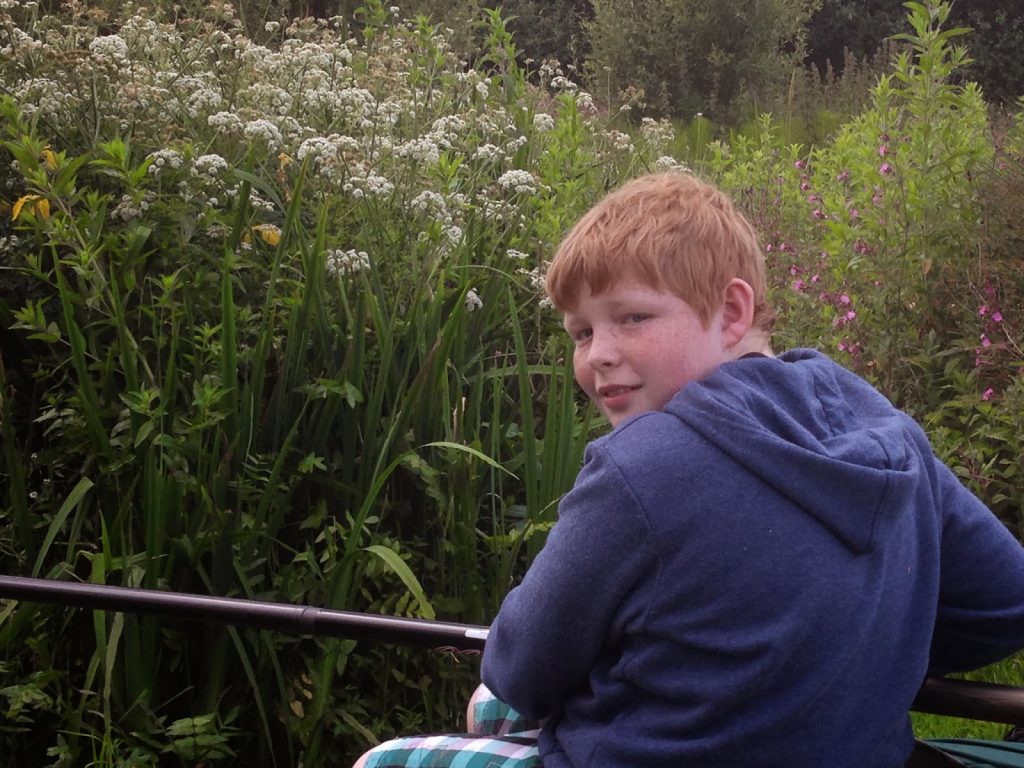 Josh Evans
All of the anglers were getting plenty of bites and it was looking like it would be between Courtney and Matthew for the top podium spot. Courtney was catching some decent roach and rudd whereas Matthew was getting some chunky perch.
I had to shoot off before the end but Scott Jackson kindly sent me the results and Mick Greaves took some final catch shots which he said he'd send on and as soon as he does I will add them to the blog. Some decent weights were recorded after the three hour contest with Courtney coming out on top once again.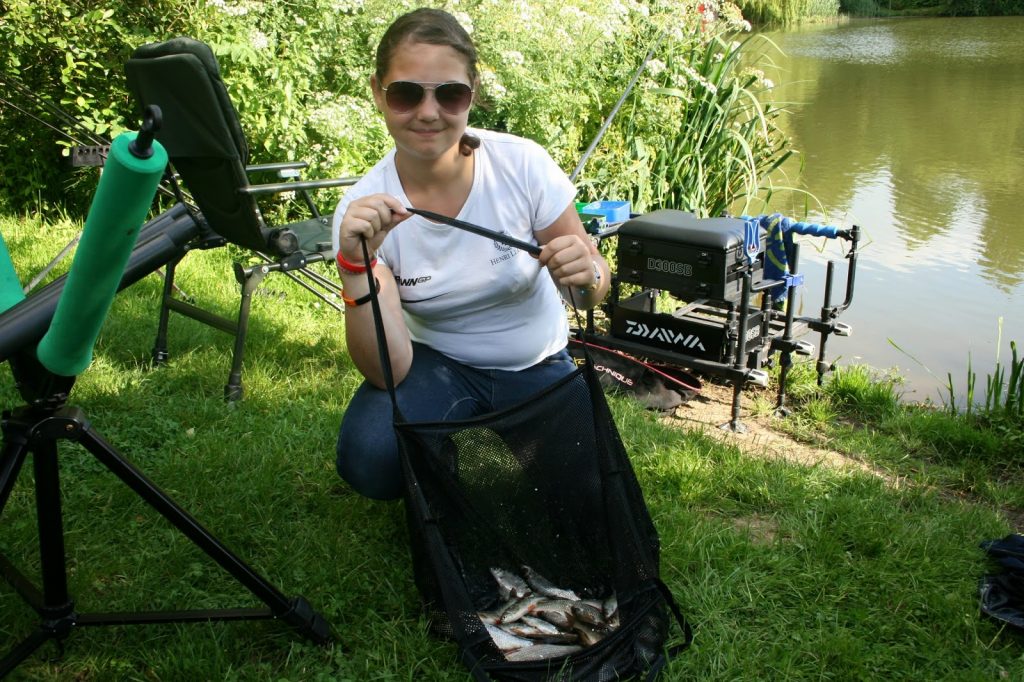 Courtney with her winning catch
Matthew was second with 2lb 9oz
1 – Courtney Pas – 4lb
2 – Matthew Parker – 2lb 9oz
3 – Matty Adams – 1lb 10oz
4 – Bradley Lawrence – 12oz
5 – Josh Evans – 9oz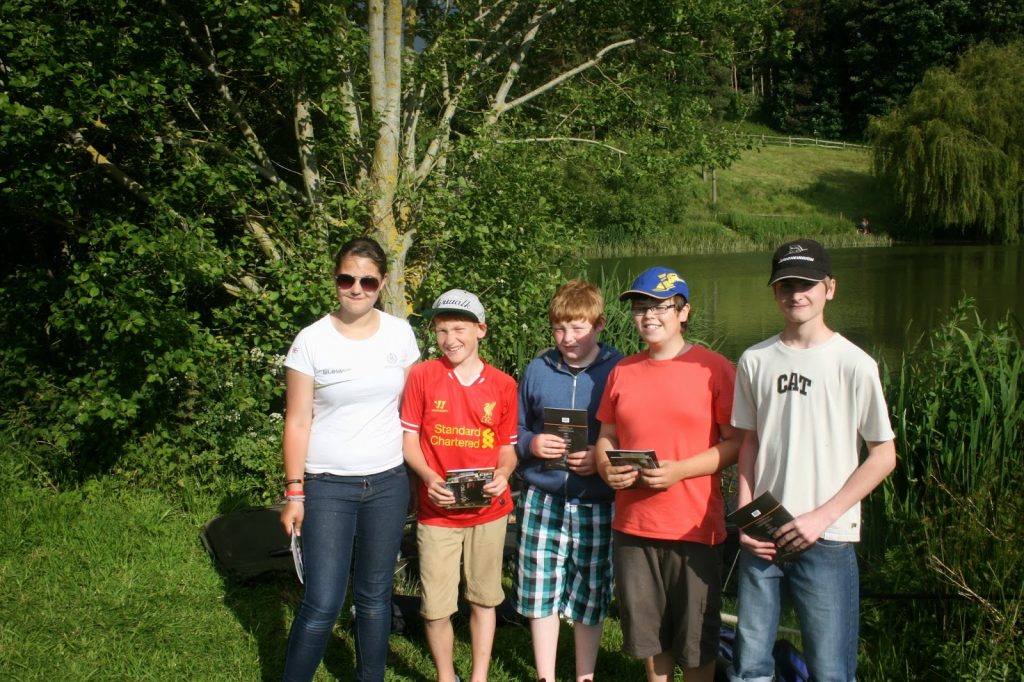 Everybody had plenty of bites and enjoyed themselves
After two matches the top five in the league look like this
1 – Courtney Pas – 8 pts
2 – Matthew Parker – 4 pts (3lb 3oz)
3 – Matty Adams – 4 pts (2lb 14oz)
4 – Clifford Richardson – 3 pts
5 – Bradley Lawrence – 2pts
The club would like to say a huge thank you to Scott and Mick plus all the parents who turned up to help and also to Steve Hurford who actually turned up to fish but ended up helping out as well!, and a massive thanks to the sponsors M.B.H. Industrial Services and Creasefield for your support as it's great to see companies getting involved with the juniors and helping to safeguard the future of our sport.
Thanks to Mick Greaves for the photos.