Last Sunday, Rocking Roy reminded me that there was a junior match out the pond today so I popped out to see how they were getting on. There were five youngsters fishing today and they were on pegs 12 to 16, I walked the long way round and came to Sam Hughes on peg 12 first, Sam was fishing the feeder and had caught a nice carp plus a few roach. Next up was little George Baker who had his grandad, Butch, assisting with feeding and netting fish. He was doing really well fishing banded pellet at about 5 metres and had caught five carp and a couple of nice skimmers and landed a nice carp while I was there.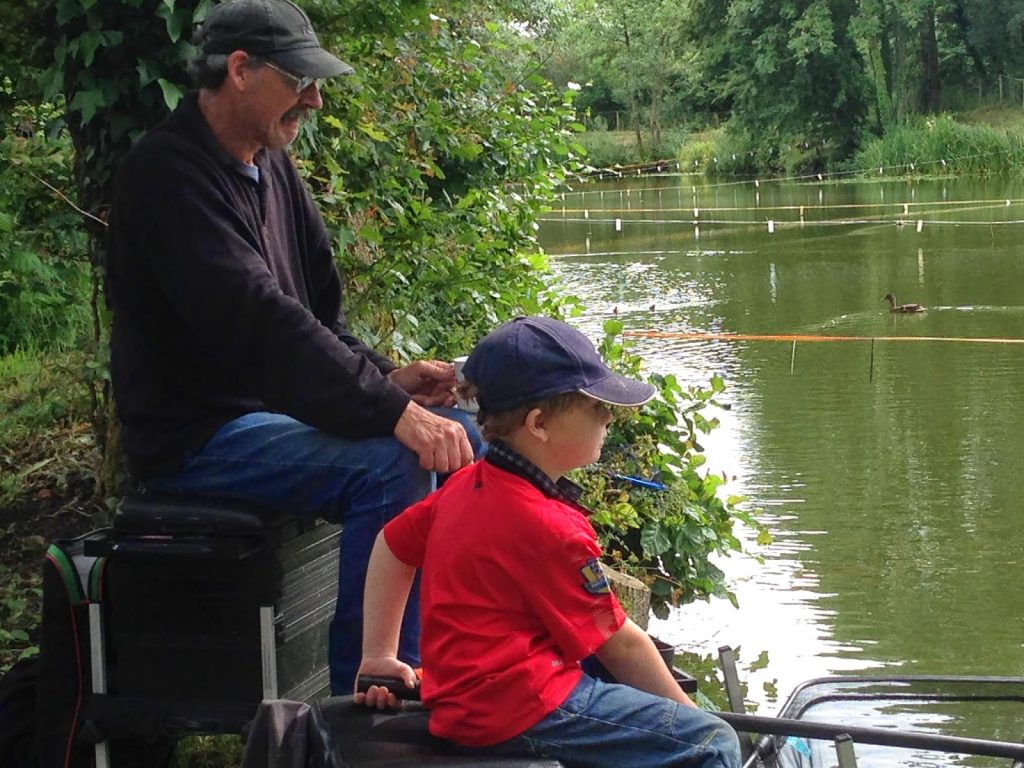 Little George was a picture of concentration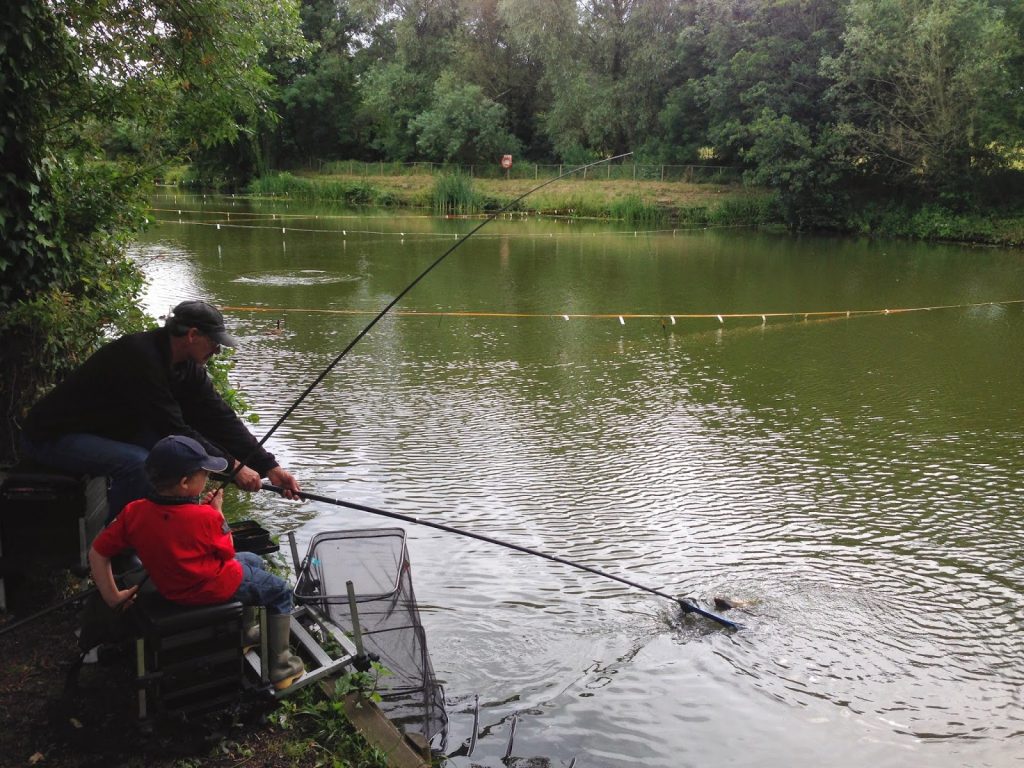 Butch netting a nice carp for him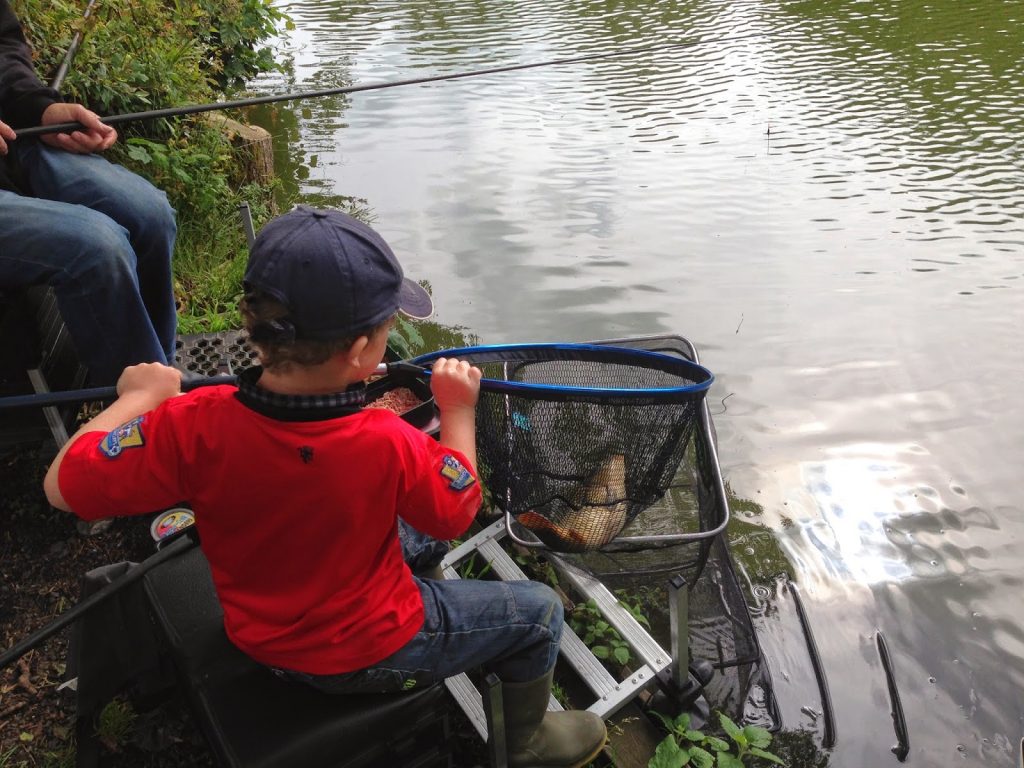 Another one in the net!
On peg 14 was Bobby Lord and he already had eight carp and there was still an hour of the three hour match left. He was catching on the pole with corn just off the lilies to his left. Zoe Hollister was the next peg along and fishing soft pellet at five metres and had her dad, the Hoff, helping out. Her peg was fizzing and she started to catch really well while I was there and landed two nice skimmers and a carp.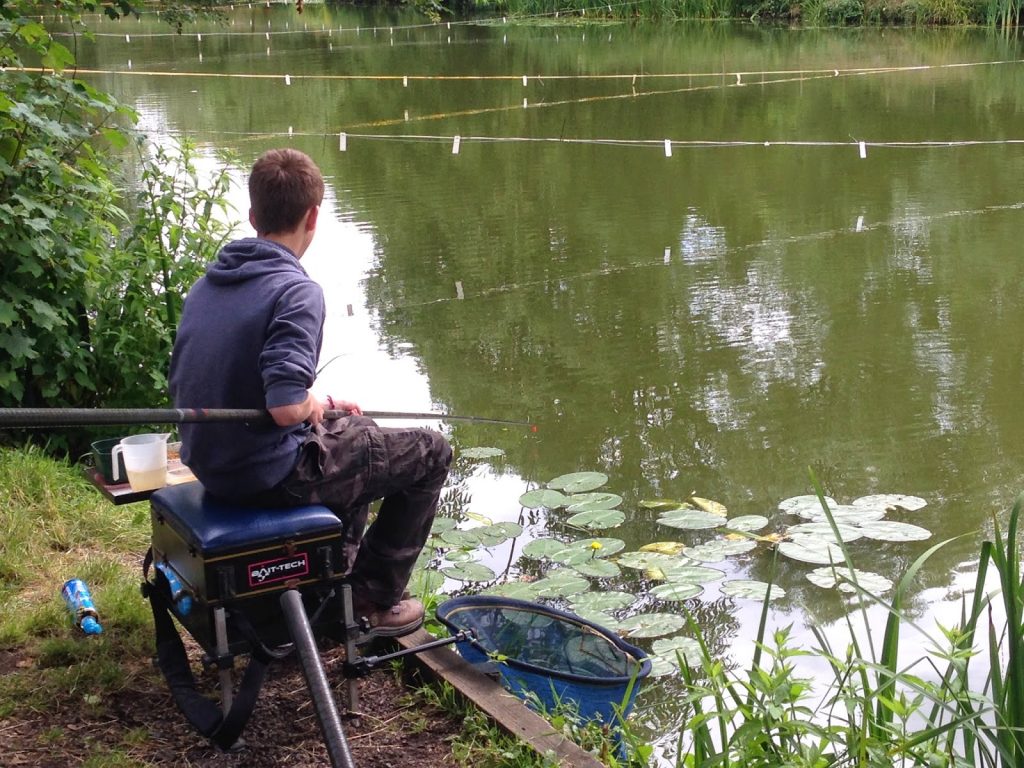 Bobby was fishing by the lilies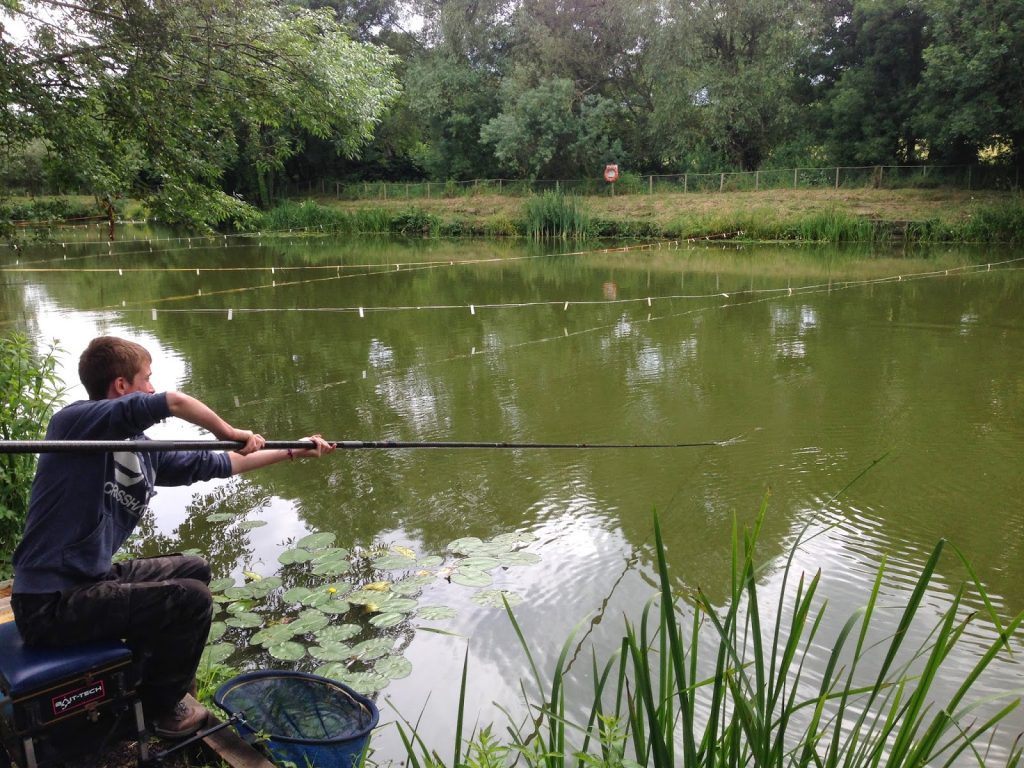 Fish on!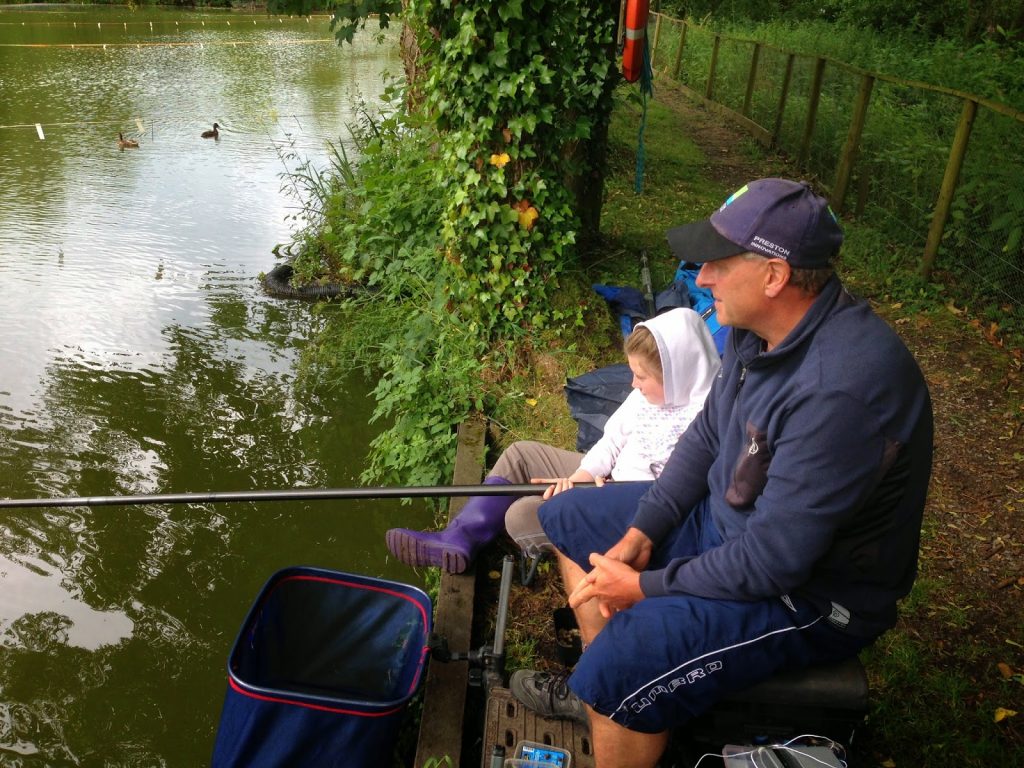 I can't believe Hoff had the nice comfy seatbox and made his daughter sit on the floor!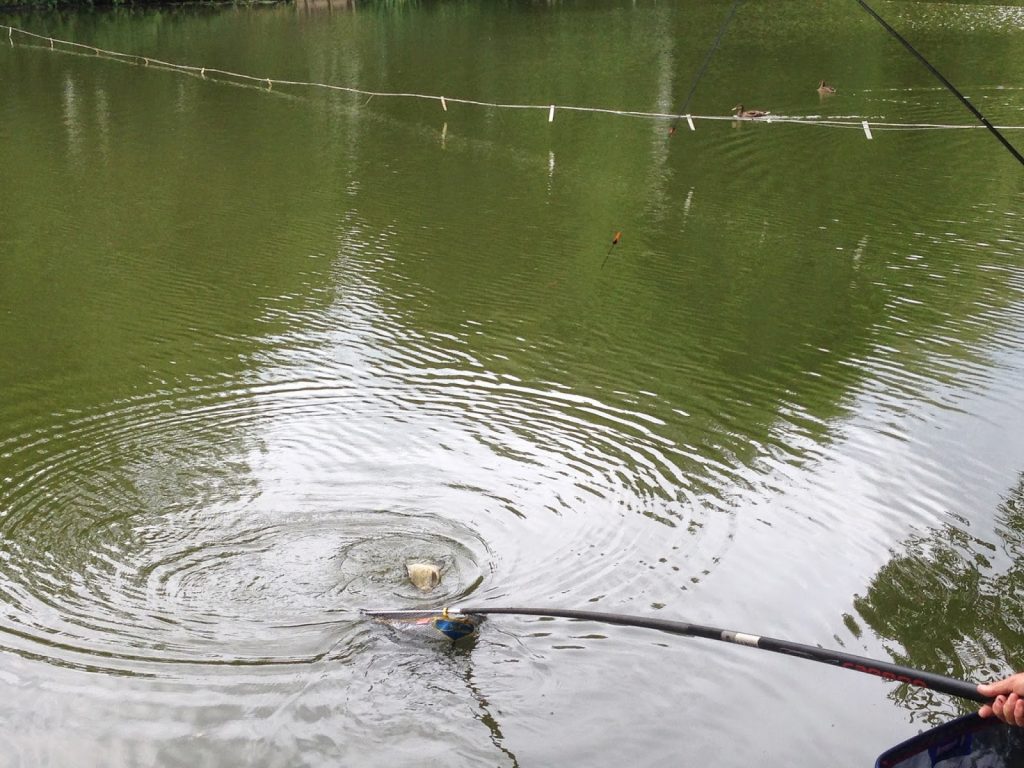 It didn't stop her catching fish though!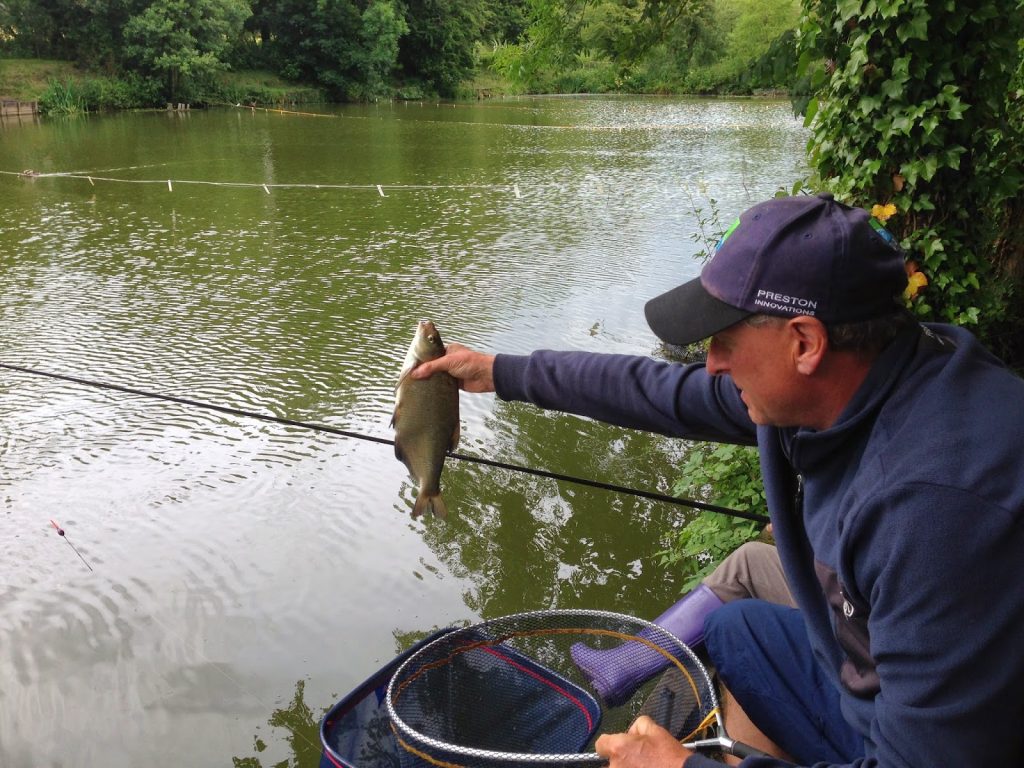 Another quality skimmer
Last but certainly not least was young Luke Attyo on peg 16 who was fishing only his second match, and catching some small perch and roach by the lilies with the waggler and maggot. As always it was great to see some enthusiastic young anglers on the bank and hopefully some of them will make the transition to the seniors when the time comes.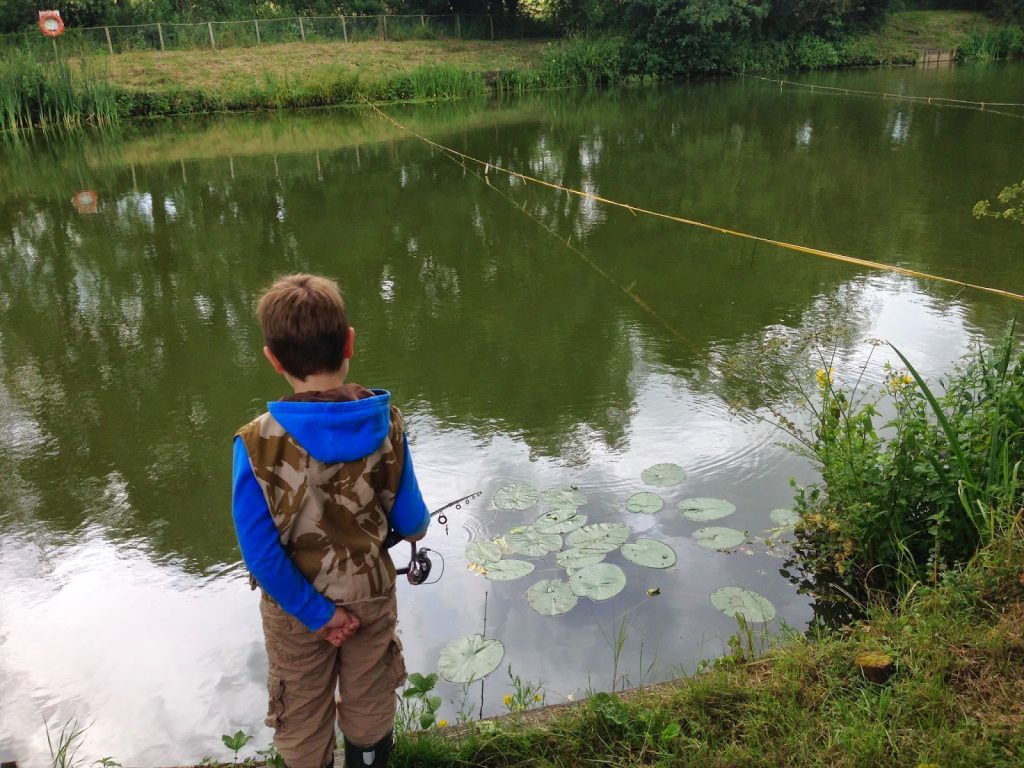 Young Luke was fishing the waggler in peg 16
All too soon the all out was called but the Hoff couldn't resist having a quick go in Zoe's swim and had a decent skimmer within minutes on soft pellet and I was quite surprised at the number of decent skimmers that showed today, I bet they don't tomorrow!
The weigh in started at the top end where Sam weighed 2lb 14oz, young George then went into the lead with a cracking net of fish weighing 21lb 1oz and along with some nice bream he had a carp that looked nearly as big as him!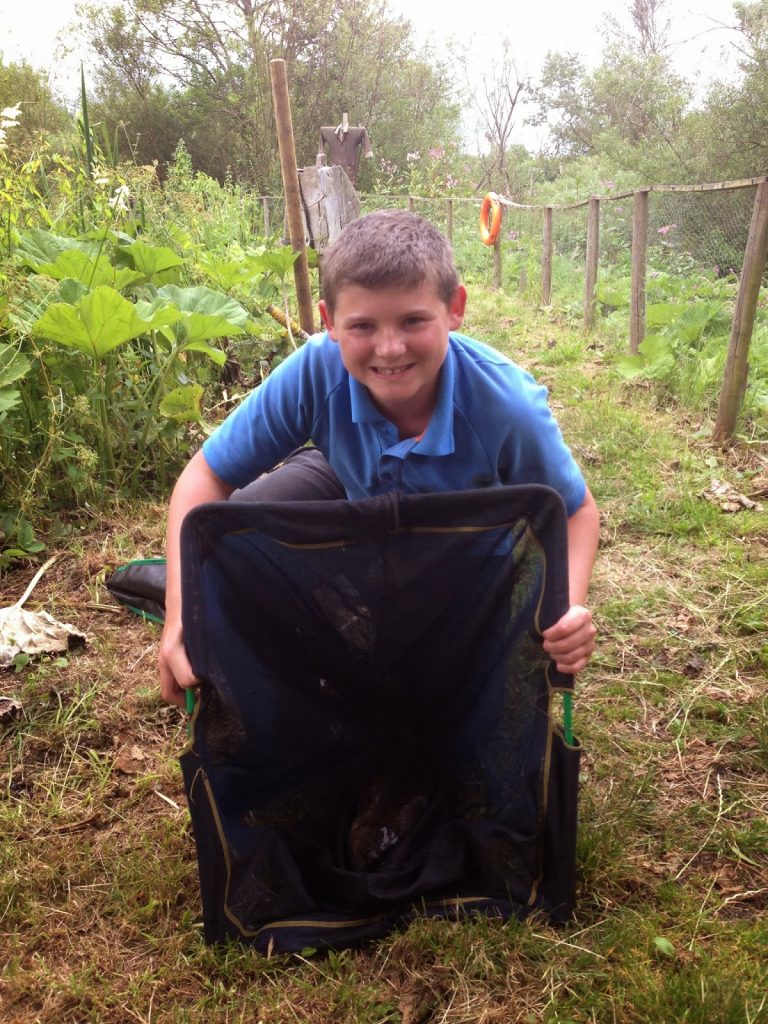 Sam Hughes was first to weigh and had 2lb 14oz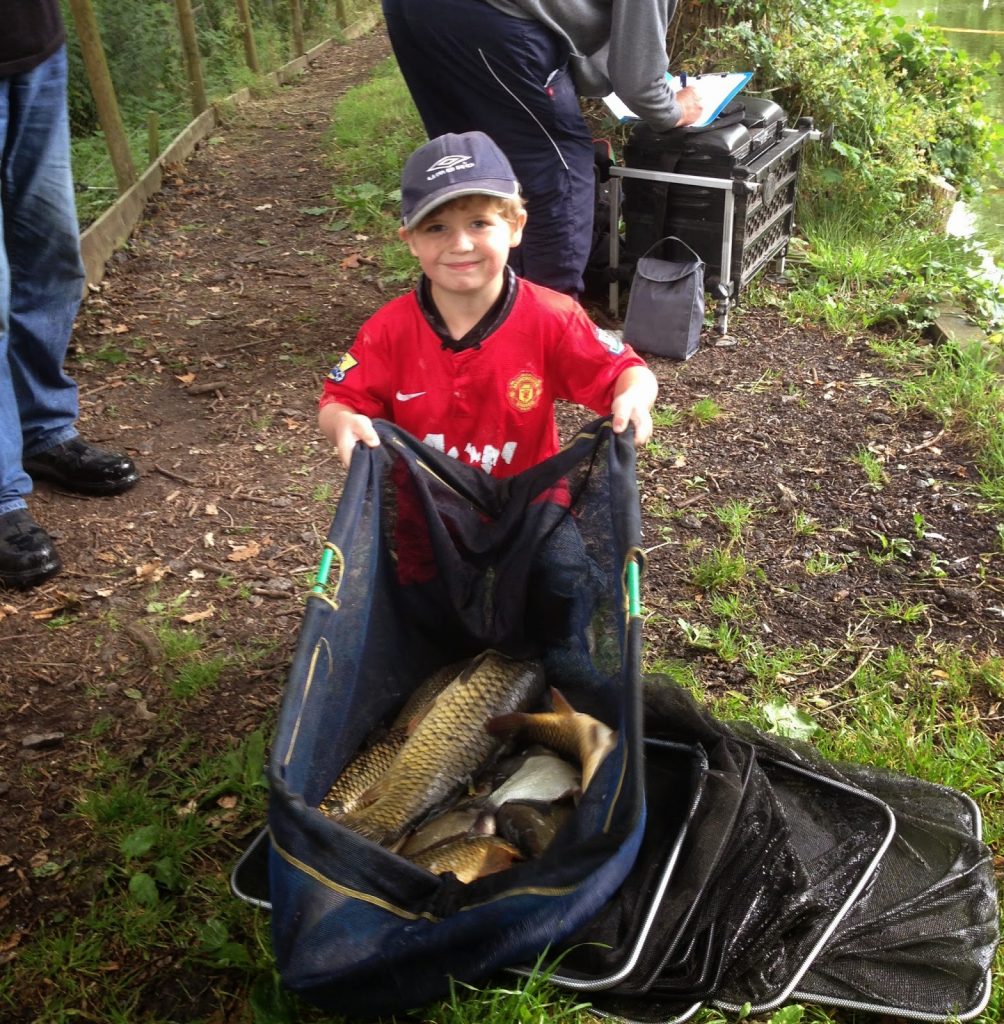 George Baker had a lovely net of carp and skimmers for 21lb 1oz
Then Bobby pulled (or rather struggled to pull) his net out and everyone knew we were looking at the winner, his catch of 39lb 3oz in only three hours was very impressive and I'm sure many of the seniors would be happy with that in six hours tomorrow!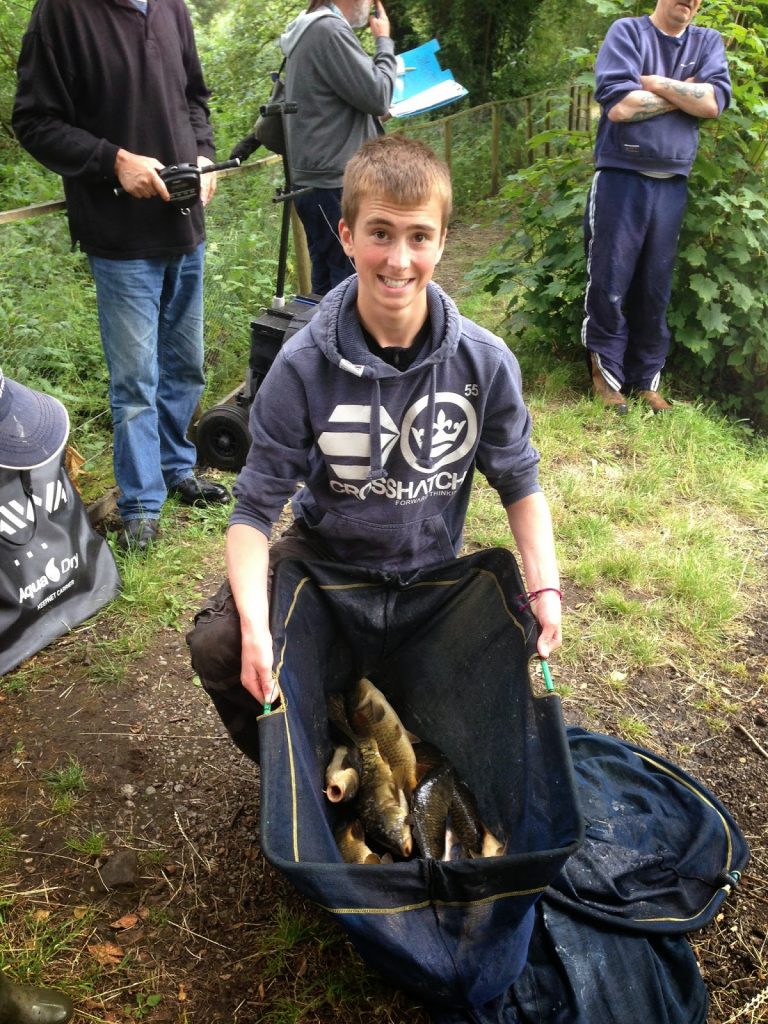 Bobby Lord did brilliantly to weigh 39lb 3oz in only three hours
Zoe had some quality skimmers in her 7lb 12oz which put her into third place and then Luke had mostly small fish in his 5oz catch but still looked like he'd enjoyed himself.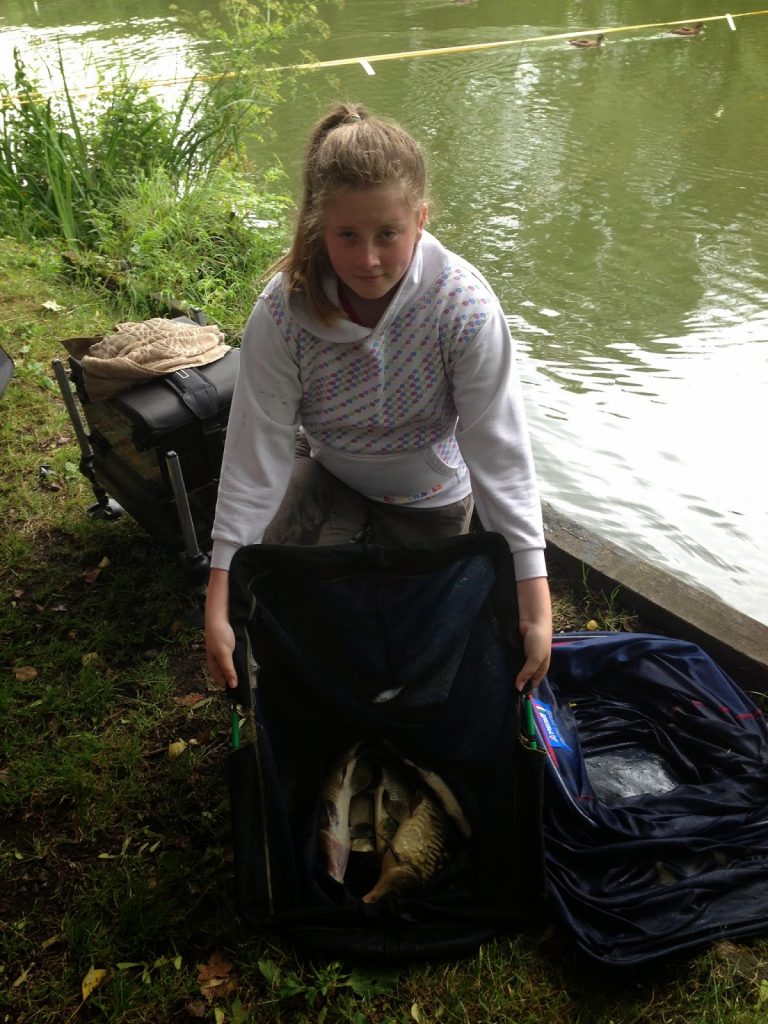 Zoe Hollister had some nice skimmers and carp in her third placed 7lb 12oz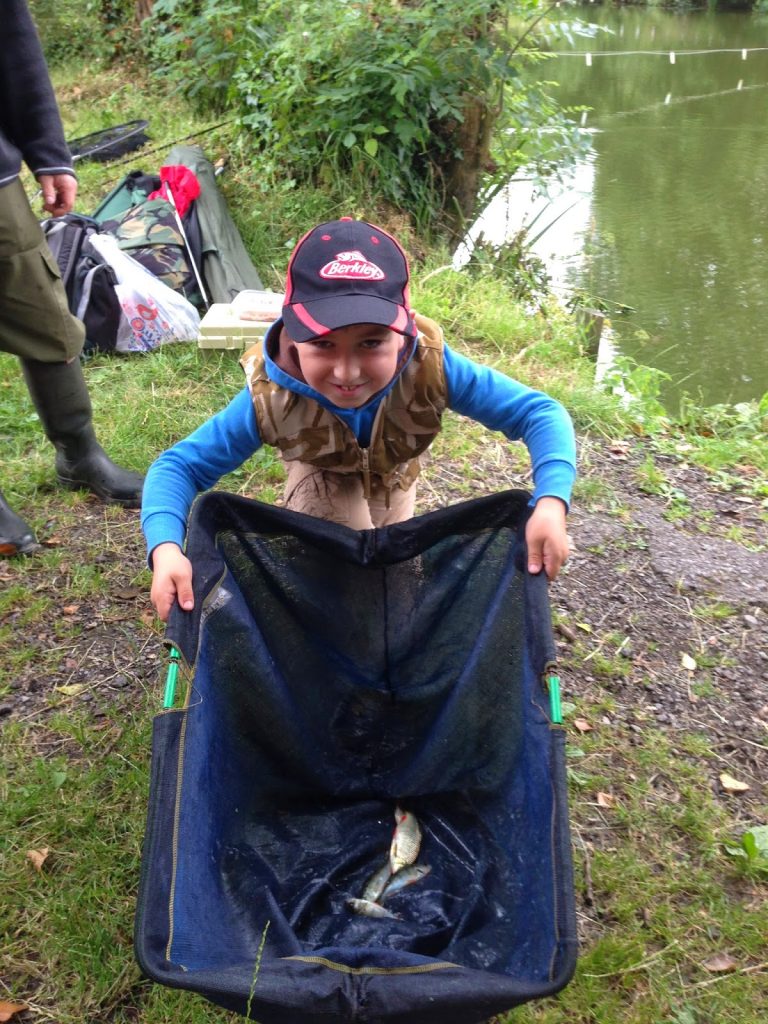 Luke Attyo caught his fish on the waggler
At the results Bobby was announced as the winner followed by George and Zoe and all the anglers received tackle vouchers. The club would like to thank Rocking Roy, Mike Collins, Butch Baker, The Hoff and Luke's dad for giving up their time to be there today as without your help, these matches just wouldn't happen.
1 – Bobby Lord – 39lb 3oz
2 – George Baker – 21lb 1oz
3 – Zoe Hollister – 7lb 12oz
4 – Sam Hughes – 2lb 14oz
5 – Luke Attyo – 5oz