As promised recently here is the fourth in my series of interviews with some top names in the match fishing world. This time around, Bait Tech and Frenzee consultant, Andy Neal, tells us a bit more about what makes him tick.

Hi Andy, thanks for agreeing to answer my questions, let's
start with some easy ones,

Against Men and Fish – What's your favourite style of fishing?

Andy Neal – I don't have a
favourite style as its whatever I'm catching on. I like to be aggressive though
so love meat fishing on the pole.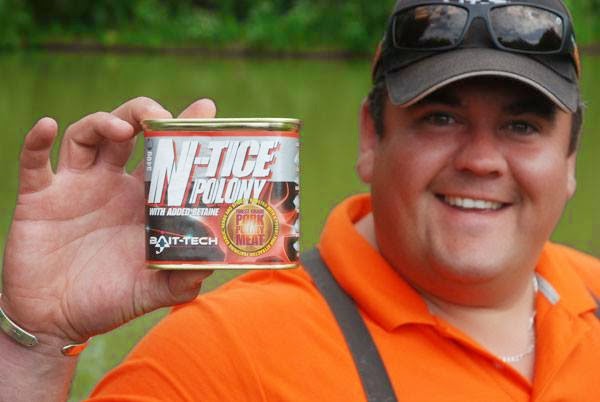 Andy loves fishing meat
Where is your favourite venue?

Has to be the Viaduct in
Somerset. Never ceases to amaze me as it keeps getting better and better and
the fish (all species) grow so quickly, also I appreciate the great job Paul
and Steve do in running it. Stunning venue with a beautiful setting.
A good day on the river Wye takes some beating as well…
Your favourite fish?

At the moment its big bream, I've
just got into trying to catch proper big uns, when approaching double figures
they look incredible.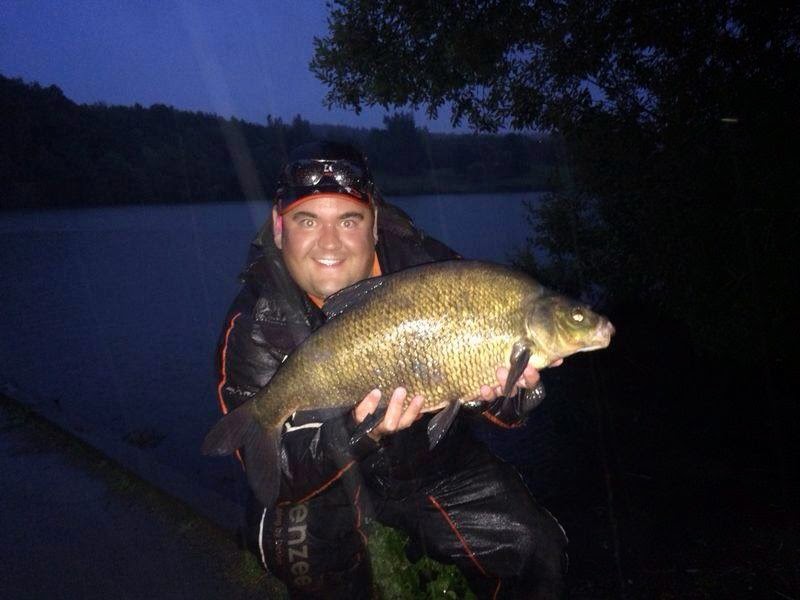 Andy with a big bream caught in the rain!
Have you any angling heroes or anyone who has inspired
you?

Yes, lots, I admire a lot of people and not just guys who win big, I
suppose a hero figure to me as a youngster would have been Bob Nudd but that
was for his willingness to help everyone who approached him. In recent times my
good mate Des Shipp always astounds me as even though he fishes professionally
he is more thirsty to succeed now than he ever was. I don't think I've ever met
someone who simply just loves catching fish as much as him, remarkable.
I am very fortunate to rub shoulders and call friends a
lot of extremely talented anglers, Grant Albutt, a great mate and serious
fish catcher, Darren Cox, the ultimate professional whether working or on the
bank, Ian Didcote, natural talent plus many more.
My travelling partner Lee is right up there too, absolute class, he does what he does extremely well!
You are heavily involved with Bait Tech and Frenzee as a
consultant, can you tell us what a typical day for Andy Neal is like (when
you're not fishing)?
No, not really, I love what I do but having two companies to
deal with makes things very interesting, hectic is one word!, fishing is
something I used to do before I worked in the trade, anyone who thinks the
fishing industry is going fishing is very much mistaken, ask someone in it!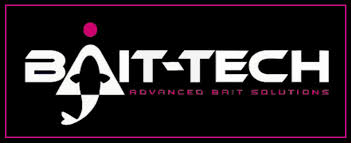 In match fishing terms you are still relatively young at
34 and have already appeared in a number of big money finals, if you had the
choice, which one would you most love to win?
Any of them would be nice, I'm
not fussy! The Parkdean final at White Acres is always special as you have to
qualify from the festival the week before, not an easy task by any means, getting there is hard, winning it in that company is even harder.
You're well known for being an attacking angler and
catching big weights at places like the Viaduct and other commercial fisheries,
do you get to fish many natural venues these days?
I'm starting to more and
more and they are definitely scratching an itch, I grew up on canals so…
I've fished the Huntspill a bit this year and fell in love
with it, I'll be having a bit more of that as soon as the opportunity arises.

Frenzee are well known for their innovative items of
tackle and I'm a big fan of the soft pots, what other exciting new products
have you got in the pipeline?

Yes. Lots! That's all I'm saying ha ha!
Who comes up with the ideas for new products and can you
give us some idea of the process from the initial concept, through to the
product hitting the shelves of the tackle shops?

Ideas come from conversations
and the need to correct problems, if there isn't an issue then you don't need
a product to fix it. Idea first followed by a lot of research. Designs are
drawn up and costings done, it's then onto prototyping, this could take anything
from months to years depending on performance and design changes. Testing is
important so needs time on the bank, then its onto production. It can be a long
process and we have loads of ideas that are either underway or in the process
of it, we even have ideas, some quite radical, that are shelved until we feel
the trade is in the right position for it. Anglers can be a fickle bunch, I
know this as I am one, timing is everything!
Match fishing has been steadily becoming more
professional with anglers smartening up their appearance, big money televised
events and more and more sponsored anglers but there are still only a handful
of full time anglers, do you think there will ever be a time when match angling
can become a viable career, like say, professional footballers?

Possibly,
hopefully, but doubtful until we can create a demand for public interest. Fish O
has done a great job and because of Barry Hearn we now have quite a few other
big money events to go at, this is a great thing and hopefully just a start.
Funding is always the problem from individual points and sponsorship of
anglers is something that is hard to justify. Marketing budgets aren't quite
the size of those owned by Wall Mart so committing huge outlays to give anglers
what they need to compete as a professional is difficult. Investing 50k (for
instance) in a professional angler is fine if he/she is worth their weight,
what most don't realise is to invest that sum you need to make it. To make that
value in profit you may have to increase sales by a staggering amount, will
that one angler bring in that extra turnover? I'm not sure the industry is
affluent enough to support it just yet, although something does need to change
as it seems everyone man and their dog seems to think they deserve a sponsor.
On another note, the other issue will always be, 'luck
of the draw', fishing just isn't fair hence why it's so hard to measure skill
level. The nature of our quarry will mean there are areas of a lake/river/canal
that hold more fish than others, when you have the 'better peg' syndrome it
becomes hard to decipher true skill from luck (I'm generalising here of
course).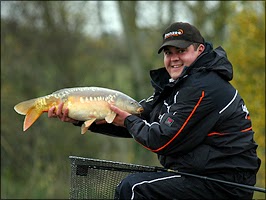 Andy doing what he does best – bagging!
Having achieved so much in a relatively short time,
what's next for Andy Neal?

Have I achieved a lot? I guess, maybe? Soooo much
still to do, I'm looking forward to my trip away on international duty, fishing in Europe is something I must do more of, it's addictive and varied so
really gets you thinking, most of all I'd love to have a little more time to
concentrate on my fishing. I love what I do and I wouldn't change a
thing but I know it has affected my personal fishing and performances in recent
years, to do well you have to be on the case and this means away from the
bank, not just on it, time is my biggest hurdle, or lack of it.
Well thank you for giving up your time but before I let you
go, here's a few more quick-fire questions,
What's your biggest fish in the UK?

Weighed, was a 20lb 10oz
carp although I've had bigger fish unweighed.
And abroad?
Don't go there, I lost a blue shark that was rather large.
What's your favourite drink?
All sorts depending on the mood, I quite like a beer and
love red wine, all time favourite would be a bone dry Tanqueray Martini with a
twist, no olive. None of that bond shit either, straight up please!
Favourite meal?
I'm not really a big eater, I don't mind a sandwich!
Do you support a football team?
More of a rugby fan if I'm honest. I do follow Man United
and Cardiff but football is getting worse IMO, too many shirt grabbing, diving
poofters, they need to man up a bit! And why 20 year olds are commanding 200k
a week is beyond a joke.
Favourite film(s)?

Classic – Top Gun, Cocktail, Carlito's Way, Scarface, Heat.
TV show?
TV? Whats one of those? Too busy for that!!
What music do you listen to?
All sorts, I own everything
from Opera to dance to RnB, I love music but what I'm listening to varies with
my mood. Last album played was The Who!
And finally, what top tip would you give to my readers to
make them better match anglers?

Ask questions and listen. Don't copy just use
the information to enhance your angling.
Many thanks again Andy, from Against Men and Fish