I'm a big fan of all things Drennan and during my 35 years as a fisherman I have used literally hundreds of their products including floats, hooks, line, catapults and rods among many other items, in fact you name it and Drennan now make it. Once famed for mainly terminal tackle, the company now makes rods, reels, poles and even produces a seatbox in conjunction with Rive and it is truly a thing of beauty (how I would love to have one of them to review!).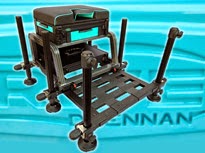 My dream seatbox
A lot of thought goes into every new product that Drennan produces and with consultants like multi World Champion Alan Scotthorne and the very talented ex-editor of Match Fishing mag, Jon Arthur, on board, you know the best in the business have had a hand in its design and production. With a lot of the products you honestly wonder how you ever survived without them, while some are very simple ideas and you can't believe they haven't been thought of before, like the new Crystal Dibbers.

Another great product from Drennan
Drennan have produced ranges of crystal floats for years and back in the days before I owned a pole I used to use the Crystal Insert Wagglers for most of my stillwater fishing and I still use Crystal Chubbers when I'm after mullet and dumpy little Crystal Wagglers on the river in shallow swims like peg 125 at Isle Brewers, but while there may have been see through pole floats before, they have never really taken off and were perhaps seen as a little gimmicky. That is definitely not the case with these floats as match anglers realise they are prefect for fishing up in the water and they have become Drennan's fastest selling pole float of all time.
I was itching to get my hands on some and give them a try and I popped into Somerset Angling in Bridgwater during my lunchtime and as luck would have it, they'd just had a delivery of Drennan tackle and I picked up a couple of the 0.4 gram versions to try at the next Perry St match. Now being a lazy bugger I actually made a rig up on the bank on the morning of the next match and quickly realised they were a little too big for what I wanted to do and the 0.3 gram version what have been more suitable – doh!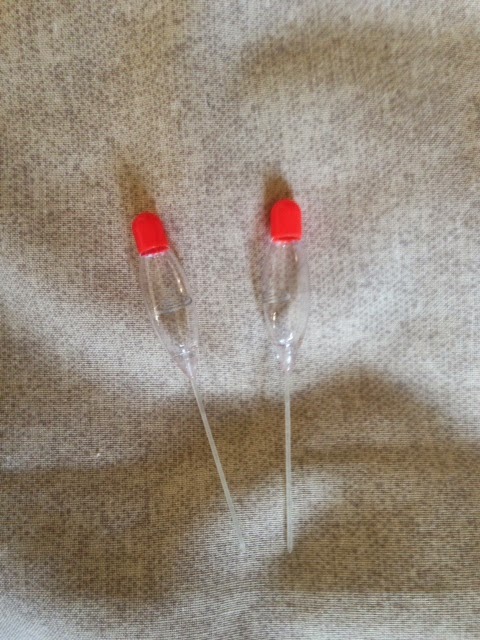 New Drennan Crystal Dibbers
Still, they are really nice floats and I reckon they will be ideal for 'mugging' fish and for fishing long line, swinging to islands that are just out of pole reach. In fact Jon Arthur has just done an article on this subject using these floats in the latest issue of Match Fishing magazine and is well worth checking out. In the meantime I will have to get some of the slightly smaller ones and I'll update this review when I've used them.
The second new item in Drennan's range I had been looking forward to getting my hands on was the smaller of the two Visi Cases. My need for a storage/accessory case came about due to the on going saga of my new Matrix Superbox, after transferring my kit across from my Tardis where I had to put all my winders in the deep base unit, I no longer had anywhere to put my catapults and pole cups etc which would now have to go in my carryall along with lots of other stuff! In a bid to try and keep things a little bit tidy, I thought one of these Visi Cases would be just the job.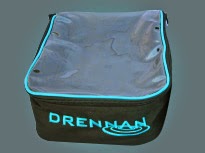 The large version
I had intended to have a look at both sizes but Somerset Angling only had the smaller version in stock, so after checking that Drennan catapults will fit in it, I bought one. It looks well made, has padded sides, a decent zip and a transparent lid so you can see what's inside (although not too much of an issue if you only own one and have a half decent memory!), so they pretty much do what it says on the tin.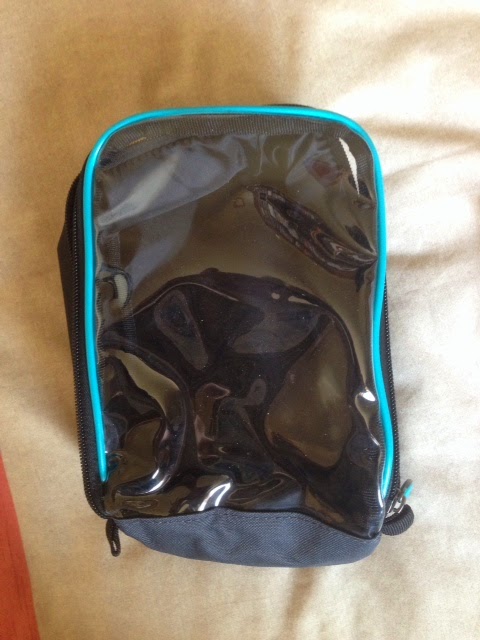 Small Drennan Visi Case
According to the website http://drennantackle.com/viewProductDetails.php?id=632 the smaller case is 23 x 16 x 10cm (approx. 3.5 litres) while the larger one is 30 x 23 x 10cm (approx. 6 litres). Mine now houses my three catapults, a pole cup and tulip pole rest (see photo) but there is room for quite a bit more and I will probably buy one of the larger ones so I can make my tackle even more organised!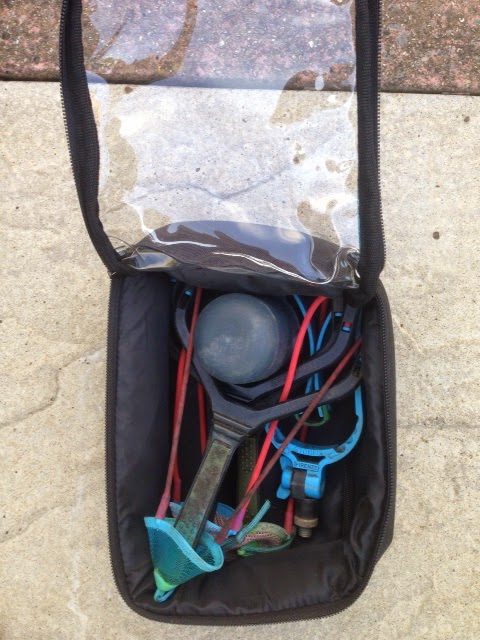 Loads of room!
So two more great products from Drennan, check out the website (Drennan) for news on more great upcoming products as well as details of their comprehensive existing range and please keep checking back here for more great reviews of the latest products.