My latest guest blog is part 3 of the Fishing in France series by Baz Morgan, what a brilliant looking venue!
Canal de la Dive
For the purpose of this article I will deal with the section of canal that runs south of Breze, Epieds and Le Motte Bourbon, from here the canal runs north west to join the River Thouet just outside of Saumur.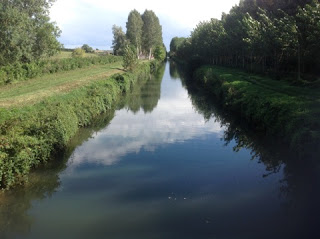 I decided a few years ago to fish for barbel on the mighty River Loire, I have had some success but will deal with that in a later article.
We rent the same cottage each year and it serves our purpose well and the owners are really helpful. Not far from the cottage is the canal de la Dive, first sight of the canal was less than inspiring, narrow maybe 10 to 12 metres and about a metre deep even shallower in places and fairly weedy. However out for a stroll one evening with ' She who I must obey ' I was very interested to see a lot of chub between a pound and two pounds and also a couple of barbel of about 5lbs. To be honest I didn't fancy fishing it much due to it being so gin clear, this was in September and the Loire was in perfect nick so I ignored the canal.
When we returned the following June with me looking forward to another week fishing the Loire I was in for a shock! The Loire with a metre of extra water on it is frankly scary, even the 'slacks' were more like treacherous whirlpools with tree trunks eddying round! It was only now my attention turned to the canal, gone was the low clear version I remembered replaced by an up and coloured version with quite a pace. With the river out I found a mini slack in a bridgehole but even holding back hard and feeding with a dropper it was 2 hours before a 3oz chublet decided to co operate and then I had a few roach and bleak and finally a chub about 1 1/2lbs.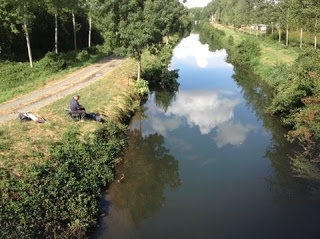 It was obvious the river was out for the rest of the week so not knowing much about local stillwaters I fished the canal most evenings. It must be the match angler in me because despite how hard this canal was at times I was enjoying it, just sheer bloody-mindedness to catch, bit by bit the flow eased and the colour dropped out a bit and it improved a little, my best fish was a barbel of about 3lbs, but I got smashed up good and proper one evening. Its always good to have a back up venue and this is at least somewhere to go if the river is out!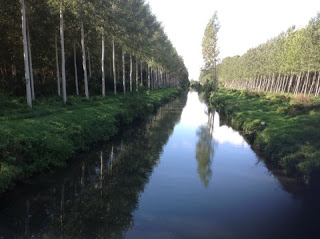 It certainly looks like a fair and uniform venue!
I think also its the variety that keeps me interested, species list to date, roach, rudd, skimmers, hybrids, dace, barbel, bleak, tench, crucians, carassio, sun perch, gudgeon, ruffe, chub, poisson chat, also heard that there are carp, pike, eels and silure present. If this sort of fishing is not for you and the river is out well there's always a decent bottle of red in nearby Champigny, Bourgueil or Chinon to drown your sorrows.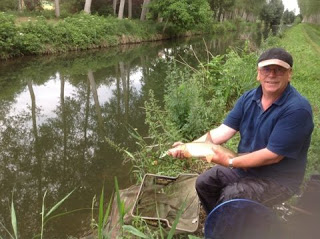 Baz with a nice barbel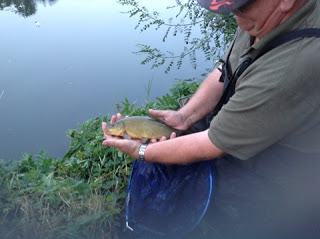 French tench!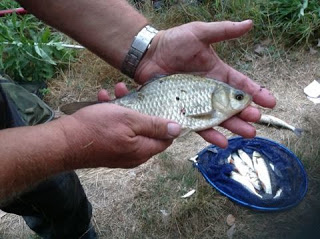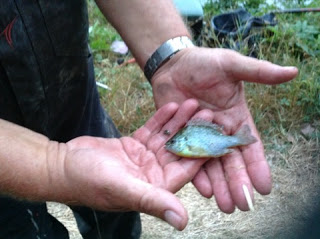 Sun perch?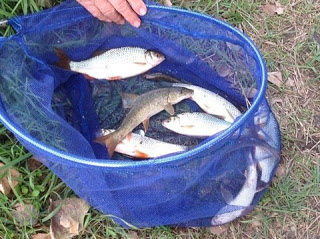 Baby barbel and quality roach
Tightlines Baz.