I would like to welcome you to the new Against Men and Fish, it's been in the pipeline a little while and hopefully you'll like it. Why a new site, you may ask, well everything I've read about blogs and blogging says you need your own domain name and your own hosting, basically your own little corner of the web. I've been thinking about it for a long time and now I've finally gone and done it, the new address is www.againstmenandfish.com and although I did toy with the idea of starting completely afresh with a new name like 'Jamie's Fishing Blog', I figured after getting on for 12 years, people know the blog as Against Men and Fish so why change and besides, I've grown rather attached to it!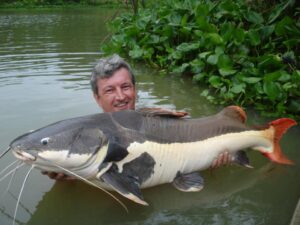 So what changes will you notice with the new blog? Hopefully not too many, it should be pretty easy to navigate around and everything is there from the old site (yep I had all the posts migrated across, even the ones nobody read in 2006!) but I now have more control and freedom with what I do with the blog (one thing that probably won't change is that reports from the weekends match still won't make it online until Tues/Weds!).
I would love hear your thoughts on the new blog and any suggestions you might have and as always I'd love to hear about your catches and if you fancy writing a guest post please get in touch.
I've got lots planned for this launch week with a new post everyday and a little competition to win some goodies so make sure you check back on a regular basis.