Bait is obviously an essential part of what we do and if you walk into any tackle shop you will be confronted by a wall of colourful packaging with a multitude of different aromas from the heavenly and gorgeous to the downright disgusting! It's a massive industry with new firms seemingly popping up all the time and with each new groundbait and boilie hitting the shelves, there's the promise that it's the next big thing, the must have bait that will catch you fish where everything else fails, you know the sort of thing!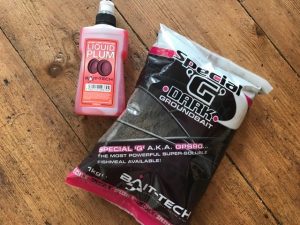 The trouble is, how do you quantify how effective a bait is? There is no such thing as a 'wonder bait' that will catch you fish when there aren't any in your swim and in this new series for Against Men and Fish, I'm not going to try and tell you there is. I'm not saying groundbaits and additives don't work but we can't categorically prove they do either!
It's a hugely complex subject and I don't think we will ever totally understand how fish react to bait, what works on one day might not the next time you go out, there are so many variables like air pressure, temperature, water clarity amongst many others. What I am going to do is have a look at some of my favourite Bait-Tech products over the next few months.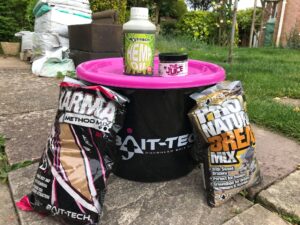 The trouble is that fish will do their best to confound you and just when you think you're starting to make sense of things, they'll fin slap you in the chops! For example I've heard it said that fish prefer feeding over dark groundbaits that blend in colour wise with the bottom of the river or lake, as they feel safer than feeding over a light groundbait where they would stand out to predators. It sort of makes sense but what about liquidised bread that scores so well in clear water and can be devastating for roach, that flies in the face of everything we think we know!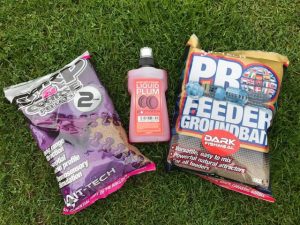 Then you have groundbaits aimed at carp or roach, bream or F1's, different mixes for rivers and canals but I've had roach using a bream groundbait and I've even caught ruffe when I've been feeding a roach groundbait on a river! Confusing isn't it?
I don't profess to be any kind of expert when it comes to bait but it's a fascinating subject and I hope you find some of my posts interesting as I take a closer look at some of my favourite mixes and do a bit of experimenting along the way.