Hi Torquay Tart, thank you very much for taking the time to answer my questions,
I've known you for a very long time (although it feels longer!) but I thought the readers might find it interesting to learn a little more about you,
Firstly, why are you called The Torquay Tart?
Hi Jamie and thank you for the opportunity to tell my side of the story. Well if I remember rightly you called me a tart when I bought a new seatbox and then it ended up as the Torquay Tart on your blog so we have you to thank for that. (My pleasure – Ed!)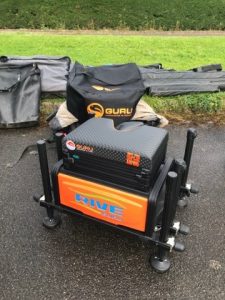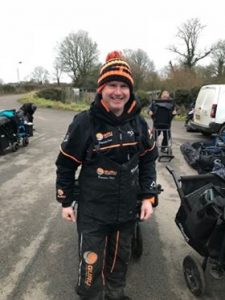 When did you start fishing and what was your first fish?
I started fishing around 1980 when I was about 8 years old at Chard reservoir. Andy Carpenter was running it and it was a bit different then with pontoons going right out in the water. My first fish was a roach and I think it took all of the school holidays to just catch that one fish but it was start and the seed was sown.
What's your favourite style of fishing?
I really love feeder fishing for bream and I think knee deep in water at Chard resi with a nice South Westerly and overcast waiting for the tip to go round takes some beating.
Your favourite venue?
Chard resi all day long.
And favourite fish?
It's got to be the abramis brama for me.
You mainly fish club matches along with the odd open, what's been your best match result to date? And are there any matches you would love to win?
Last years Bait-Tech 2 day festival at Chard reservoir would have to be my best result winning my section both days and the lake both days but as you like to point out on your blog I did draw my socks off that weekend but still had to beat some very tasty anglers so that would be the one for sure. (Yes fair play mate, a great result – Ed)
Any angling heroes or was there someone who inspired you?
Well, Steve Bishop from Chard Angling Club was the man when I was a junior, he was the guy I wanted to beat one day. But I was also very fortunate as a junior to have the likes of Les Braunton and the late Dave Lawrence who took me under their wings back in the day. Today it would be Des Shipp, he's pretty awesome. 
If you had a time machine is there one moment in fishing you wished you could go back and change? i.e. a dream fish coming off at the net or a decision in a match that's cost you the win
Easy one this, into the time machine and back to 2 years ago at the Bait-Tech 2 day festival Mr Des Shipp has entered, amazing, I've then only gone and drawn next to god himself! I've been warned by our then match secretary only to talk to Des when spoken to and not to go within 5 metres of him. After setting up I went to tell one of my mates that I'm next to Des and praying I don't make an arse of myself next to him. In this time somebody who still hasn't owned up to this day sneaked into my peg and put the line clip on my reel at about 5 metres so after the all in I've tried to show Des how us Chard boys cast only for it to smash into the water under my nose at 300 mph!
Oh my god what have I done I thought, well I double checked it was free to have another go only to do it again! I'm now dying from embarrassment. Des then turns round to me and says 'I used to drive a forklift for a living and I used to have a hard hat, I think its still in the van do I need to go back and get it?' I apologised as he was chuckling with Mark Leahy on the next peg. Then I stripped a load of line off to find the line clip on so thanks who ever it was! Felt a right wally. But I did manage to finish second in section to Des that day who went on to win the festival with a perfect two point score. The next day I finished second to him and ended up third overall in the festival and no crack offs!  
Your drawing arm is legendary, have you got any tips for those of us who can only dream of drawing as many end pegs and corners?
I knew this question would come up. I have my moments on the draw but my advice is enjoy it while you're on a run and just accept it when you're not.
Have you got a tip that will help to put more fish in the reader's nets?
Fish to your strengths, keep it simple and if it's not working change.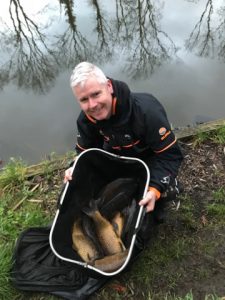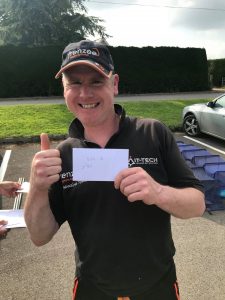 And any advice on something fishing related that people can do while we're all stuck at home at the moment?
Make loads of rigs ready for when we do finally get back on the bank but most importantly stay safe and hope to see everyone soon.
Before I let you go, here are a few quick-fire questions,
What's your biggest fish? 
20lb 8oz carp at Chard resi
What's your favourite drink?
Real ale
Favourite meal?
Steak and chips
Favourite film?
Memphis Belle
TV show?
Gold rush
What music do you listen to?
U2,  The Cranberries
Do you have any other interests/hobbies outside of angling?
Motocross was my main sport for 35 years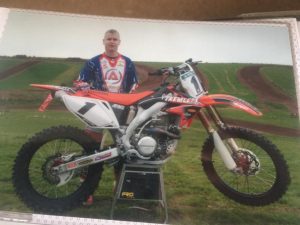 Thanks Torquay Tart (aka Brendon Ions) I would say it's been lovely to chatting to you but it hasn't! Hopefully we'll get back on the bank again soon!
Against Men and Fish