My latest review is a look at the fishing app, Fishsurfing, which is a social network for anglers to share their experiences and catches through blogs, photos and videos. It's free to download and available for iOS and Android mobile devices and is fully translated into 18 languages. According to the promotional info, the main menu features are;
Gallery: allows anglers to share pictures and videos of their catches and fishing sessions. These can be viewed and filtered by country, fish species and fishing type.
Blog: allows writers to share articles in any language which can be translated by the app's built-in translator into 18 languages, helping them reach a wider audience. It can also be filtered by country, fish species, fishing type, language plus content category.
Map: enables anglers to find private fishing grounds, local fishing guides, fishing bazaars, fish shops and accommodation throughout Europe. These can be filtered by country and zoomed in on the map to find any given region.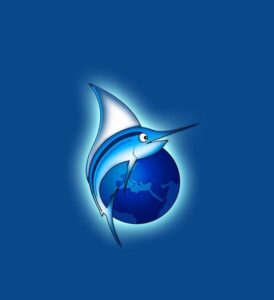 I downloaded the app and set up a profile before exploring further, the gallery pretty much does what it says on the tin, you upload photos or videos and you can search using various criteria.
Similarly the blog section allows you to upload a blog and you can label it under various categories (i.e. stories, news, reviews, jokes etc). I had a look at a few and there is a translate function so you can read blogs written in other languages, it was never going to perfect but it's actually not too bad.
The map function has several different sections you can search on, Private Fishing Grounds, which I found a little confusing but is referring to commercial fisheries like ponds and lakes rather than rivers. You search for the relevant country,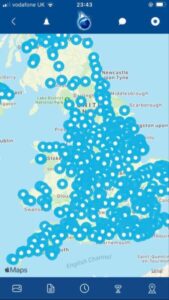 and then zoom in to the area you're interested in,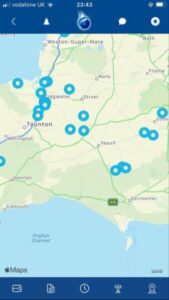 click on the fishery you would like more info on,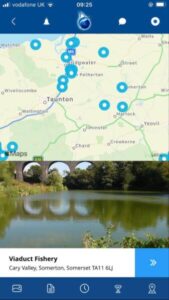 and there are address and contact details for the venue along with a link to their website, more photos and a brief description of the facilities and which species are present.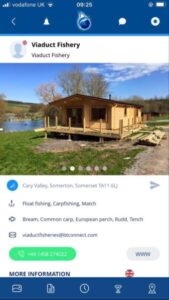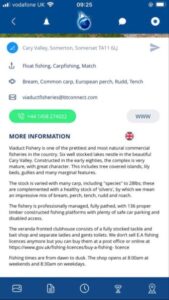 It works really well although I think it's a shame club waters aren't included as many of them are fishable on a day ticket. With my interest in fishing in Thailand I also searched for venues there and although I found quite a few I've fished there were several that I've visited that didn't show on the map.
You can also search for Accommodation For Anglers but when I tried to search in the UK, it was greyed out and not available (Fishsurfing say it's a work in progress and will be updated shortly).
Local Fishing Guides is another option and there are a few listed in the UK,
Next is Fish Shops (fishing tackle stores), I found some of my local shops but others I know of weren't listed. There's a brief description of each shop along with the address, website details, phone number and e-mail.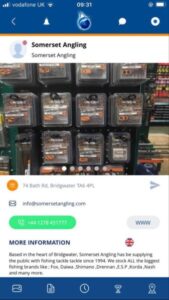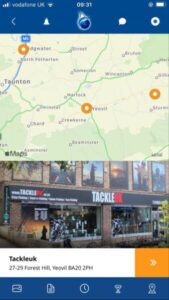 Fishing Bazaar I found a little bizarre!. as it appears to be just a list of FB sellers.
So loads of features and a great app for discovering new venues although it feels like some of the sections are a work in progress, the blog section looks really interesting with articles from all around the world and I might upload some stuff to it.
*Sponsored Post*