This match was originally scheduled to take place at Trinity in November and was set to be a good match with 26 booked in but then the second lockdown put paid to that. With plenty of interest in still having the match when the restrictions were lifted, Stoke had to find an alternative venue for the 6th Dec as Trinity was already booked. Avalon was available and I was really looking forward to it as I'd only ever pleasure fished it once, many years ago.
I was going to have a practice at Avalon but then my dad, who was in hospital, took a turn for the worse and wasn't expected to last long. He wasn't responding to treatment and they'd made the decision to stop it. All of a sudden, fishing didn't seem that important anymore! As dad was now approaching the end of his life, I was allowed to go and see him whenever I wanted (wearing the appropriate PPE of course) and it was heart-breaking going in and sitting with him, holding his hand and not knowing if he knew I was there or not.
I'd just come back one day when the hospital phoned to say there was a good chance it would happen within hours, I went back down 11:00 that night and stayed until 2:30 in the morning but he was still battling away. In fact he lasted two more days (made of stern stuff my dad) and I received the call nobody wants to answer at 12:30 so went down to see him one last time in the early hours of the morning. To see my dad, who was once a 15 stone member of the Royal Navy Field Gun Crew, now reduced to a little shell of man, was nearly too much to bear. I said my goodbyes, thanked him for being my dad, kissed him on the forehead and saluted him.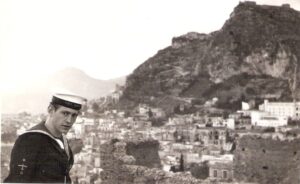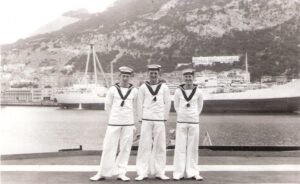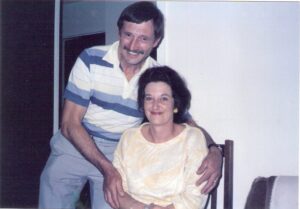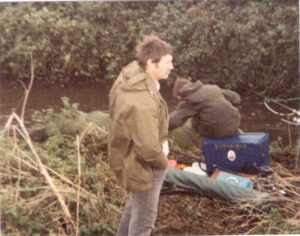 Over the following days, I had so many messages of support, it was overwhelming and it makes you realise how many lovely people are out there, I also had various offers to go fishing but for the first time in possibly forty years, I really didn't want to go, was I having a crisis of faith? Hopefully with matches resuming I might get that spark back.
I spoke to venue owner Vic Bush and a few people who'd been for a practice and they were all very forthcoming with info, there had also been a silvers match on the Saturday which was won with 16lb and there were close back up weights. The general consensus was that it might fish a little harder and that 10lb would be a good weight.
Sunday morning arrived and I was up bright and early to meet Steve 'The Pole', Terry 'The Toast' and Nick 'The Gudgeon Slayer' in Ilminster so I could follow them to the venue. After several U-turns we arrived at the venue where we greeted by The Grand Wizard who relieved us of our pools money. We parked up and Dave Simms let us know which pegs we were on, the lake has a central island but there are several gaps and these are the favoured areas for the bream and skimmers. Dave said I was on peg 8 and consulting Vic, he confirmed I'd drawn one of the open water pegs, he wasn't as impressed with his own peg though, peg 43, which although an end peg, was opposite the island.
For company I had Julie on my right and Chris N on the other side, it was a chilly morning and the lake was flat calm but there were odd fish topping which was hopefully a good sign. I set up a Drennan 0.4 gram Carp 1 to fish 13 metres and a Guru 0.45g F1 Carbon Slim for the top two plus two line and also the inside to the left. Both rigs had size 16 Guru F1 Pellet hooks to 0.10mm. On the side tray I had a pint of casters, red maggots (dead and alive), pinkies plus some expanders and groundbait was Bait-Tech Special G Dark, Pro Nat Bream Dark and The Juice.
On the whistle, I cupped in a ball of groundbait containing a few pinkies and dead reds at 13 metres, the same on the shorter line and then fed a few casters by hand on the inside. I started on the long line with two pinkies on the hook, given the conditions I was expecting it to be quite slow to begin with and I wasn't wrong! After 25 minutes, I hadn't had a touch or seen anybody catch and was just thinking it could be really hard when the float dipped and then disappeared, the strike didn't result in the solid resistance I was hoping for but a miniscule roach saved the blank.
I had another next put in and I also saw several other people swing in small fish so I put on two dead reds to see of I could get something a little bigger. A further five minutes passed and then the float slid away, this time the strike saw loads of yellow hydro come out and I shipped back carefully before netting a lovely 3-4lb bream. I missed a couple of bites before bumping a fish and that killed the swim, when Chris had a nice bream next door, I thought I might have spooked them.
The next bite felt like another good bream but then it kept going and I'd obviously hooked a carp, it didn't give me too many problems and I slipped the net under a mirror that was probably 8-10lb, Chris also hooked one that led him a merry dance.
Then I couldn't get a bite and both Julie and Chris were getting some nice roach, I was just thinking about cupping in another ball of groundbait and trying my other lines when I've had a 6-8oz skimmer. I started putting in a little nugget of groundbait via the toss pot and had a decent spell catching two more skimmers and a couple of roach before it slowed up again. This time I potted in another ball and came in on the short line but no bites and I could see bubbles on the longer line so went back out and had another decent bream to put me on about 8-9lb at the halfway point.
From what I could see, nobody was really bagging apart from Vic who'd caught a bream on the pole plus a chub and some quality roach on the waggler and was catching small fish regularly. I did manage another decent skimmer but bites were now few and far between. Nick P wandered down and said he'd started off well catching a bream and some skimmers but was now struggling, he said nobody was doing much around him apart from Glen who was catching lots of small roach.
I put another ball of groundbait in on the long line and tried the inside line for the first time and it certainly wasn't fast and furious! The float eventually went under and I had a 3oz roach, I then missed two bites before hooking a decent fish that came off and I think it was a decent perch. No more bites there so I tried top two plus two and hooked a roach which came off as well! Back out long but this time with two wrigglers instead of dead reds and a bite quite quickly saw elastic streaming out of the pole tip. It obviously wasn't a bream but didn't feel like a carp either and after a spirited scrap a lovely perch around a pound and a half came to the top.
Not long after I've hooked a big fish and this was definitely a carp as it took off and tried going round the island to see Vic! I've had it on for ages and gradually started gaining the upper hand, when I eventually got a glimpse of it I could see it was huge! After about half an hour I've finally managed to 'chip-pan' it in the net with it's tail hanging out and it was lump, a lovely common of 15lb+ in great condition. I wish I'd weighed it as it was probably the biggest carp I've caught on the pole.
There was around an hour left but the 13 metre line had died, I tried going to 14.5 metres to see if the fish were sitting past the feed but only had a couple of small roach. With ten minutes to go, I came back in on the inside and had a nice roach of 6-8oz and that was the last of the action. I only ended up with 16 fish (2 bream, 4 skimmers, 1 perch and 9 roach) but had really enjoyed it.
I packed up and Vic soon arrived with his brilliant weighing system, Julie had chucked back and then my fish went 11lb 11oz which I was quite pleased with, Chris N had 4lb 14oz, Nick P weighed 4lb 10oz and then Dan Mattock had some nice skimmers on the feeder for 5lb 13oz. Young Sam H had 1lb 7oz, David S didn't weigh on peg 14 and then Dave H had 4lb 8oz.
Dave P weighed 8lb 7oz which included a lovely tench and then Marco and The Toast didn't weigh, Glen had loads of fish for 6lb 8oz, John S chucked back and then Baz had a nice bream and lots of roach for 6lb 12oz.
So I was top on our side and although I was sure Vic had beaten me, I started to think I might sneak in the frame but then Andy S on 31 had 15lb 15oz of bream and skimmers to go into the lead, Jake B had 6lb 3oz and then Danny B weighed 4lb 8oz on peg 33, Lee T and Steve P chucked back, Chris 'The Grand Wizard' had 6lb, Ady M weighed 7lb 12oz and then Josh went into the lead with a big bream and skimmers for 18lb 3oz on peg 38.
Andy D had 7lb which included a good perch, Derek G weighed 1lb 8oz, Mike G had 1lb 14oz, Dennis H weighed 3lb 13oz and then Vic plonked a brilliant 22lb 9oz of quality bream, skimmers, roach, perch and a chub on the scales, a lovely net of fish caught mainly on the waggler.
1 – Vic Bush (Mosella) – 22lb 9oz
2 – Josh Tucker (Stoke) – 18lb 3oz
3 – Andy Saunders (Sharp) – 15lb 15oz
Sections
A – Jamie Rich (Against Men and Fish) – 11lb 11oz
B – Dave Pope (Stoke) – 8lb 7oz
C – Ady Morris (Stoke) – 7lb 12oz
D – Andy Downton (Tackleuk) – 7lb
So a really enjoyable day and I picked up £35 for the section, £20 for third in the superpool and finished 3-1 up in the side bets. Obviously drawing an open water peg helped and if I fished it again, I'd definitely set a waggler rod up as quite a few people have caught either on that or the feeder.
Next up – Chris Patten Xmas Fayre
Coming soon – Another Random Ramblings
Check Out – My latest review (below)