Trevor from the Avon Roach Project did an interview for the blog last year (which can be found here if you haven't read it) in it he mentioned a book was in the pipeline which was due out this year. I got hold of a copy and it's a fascinating read, obviously through the interview and the project's website and blog, I had an idea of what they were trying to achieve and why, but this book details Trevor and Budgie's journey as they take a tiny embryo (pun intended) of an idea and transform it into an amazing legacy.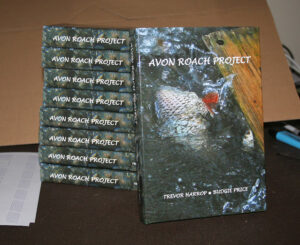 Imagine the scenario, the fishing at your favourite venue is in decline, of course, anglers being anglers we always blame everything apart from our own fish catching ability but in this case, a myriad of factors had combined to create the perfect storm and the roach population in the iconic River Avon was in grave danger and possibly at the point of no return. Wanting to try and do something about it, Trevor and Budgie contacted all the relevant local authorities, clubs and various River's Trusts but were met with a wall of red tape and apathy.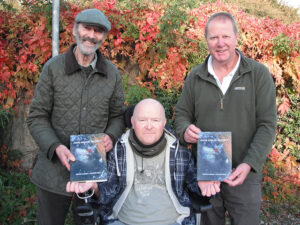 Not to be deterred and with the bit firmly between their teeth, our Dynamic Duo wouldn't let bureaucracy stand in the way of their admirable mission. This book is a brilliant account of how two self confessed non-experts embark on a steep learning curve and overcame all the hurdles before them. What they achieved on a shoestring budget by begging, borrowing and some fund raising is staggering.
Of course it wasn't all plain sailing but their ingenious solutions to things like feeding the baby roach and the creation of the spawning boards were just inspired. An amazing success story and one that makes you realise just what can be achieved if you are passionate enough about something.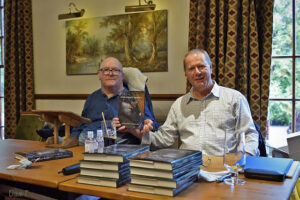 Packed full of great photos, you can literally follow the progress as Trevor's home goes from a couple of fibreglass tanks to basically a fully functioning fish farm! Throughout the book you can actually sense how much love the two authors have for the delicate roach in their care and the joy they feel as they successfully grow and mature (the roach that is, not Trevor and Budgie!).
If you would like to read more or purchase a copy of the book have a look at their website or blog.
*All images courtesy of the Avon Roach Project