Obviously 2020 will be remembered for all the wrong reasons and one of the consequences of the pandemic was that pretty much everything was cancelled, things like The Big One fishing show didn't happen and many tackle firms held off on releasing their new products. When Bait-Tech finally announced what they had planned for this year, it was doubly exciting so here's a look at the latest additions to an already fantastic range of baits.
The first two new groundbaits are Envy Dark and Envy Feeder Red which, although designed and billed as method mixes, are much more than that. Some top anglers rate the original Envy and Envy Green as all round mixes for balling it to target roach and skimmers. Regular readers of the blog will know I'm a massive fan of dark groundbaits and I can't wait to give this one a go. Envy comes in 2kg bags.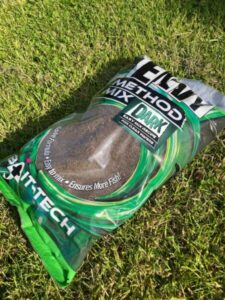 The Special G family of groundbait needs no introduction, massively popular and Red was always going to be an obvious addition. I used it for the first time at the Viaduct mixed with The Juice groundbait and had a lovely day catching nearly 34lb of skimmers. To perfectly complement the new Special G Red groundbait there are Wafters, Soft Hookers and a new Deluxe Liquid which is also available in Green, Gold and Dark to match the existing groundbaits. Special G comes in 1kg bags.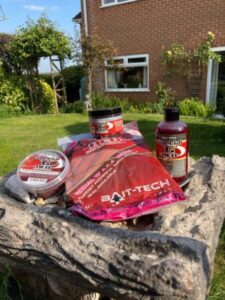 The new Deluxe Liquid range also includes The Juice, Scopex and Krill, all the liquids can be used to drizzle on your feeders, as a pellet soak, to pump your expanders and to add to your groundbait mixes. They are PVA friendly and created for maximum flavour and attraction which truly makes them, 'The Magnificent Seven'! The Deluxe Liquids come in 250ml bottles.
There are also new Special G Wafters in Green, Gold, Dark, Red and White which are set to catch loads of fish this summer! Wafter hookbaits are very often associated with feeder fishing but I've had lots of carp on the pole mugging with them and found white the standout colour.
If you follow the blog, I'll be putting regular updates on how I'm getting on with the new products and if you want more info on these or the rest of the Bait-Tech catalogue head to the website.