I've known the lovely Steve Chant for longer than either of us care to remember and our paths have crossed on a regular basis during that time, fishing with Ilminster, Chard and Stoke clubs and also at places like Bearley and Covey lakes. After taking voluntary redundancy last year he decided to set up the Somerset Rig Company to tie hooklengths and make rigs to anglers specific requirements. In recent years, hook tying has become a huge business as anglers take prep more seriously and the days of tying hooks on the bank have long gone.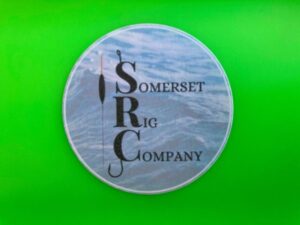 Most of the big tackle companies now sell pre-tied hooklengths and I have to say on the whole they're excellent although I have had the odd bad batch. The other problem of course, is that it's simply not feasible for these companies to produce hooklengths for every single hook pattern, diameter and length, there are just too many permutations. This is where operations like SRC come in, you can have any combination you want and you also know that they are lovingly tied by an actual angler who cares about the service he provides.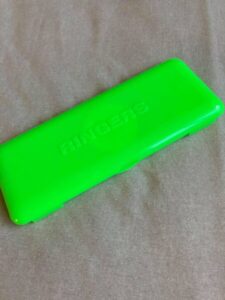 Now given I've said all that, are they actually any good? Well there was only one way to find out so I contacted him and put my order in. I went for size 18 and 16 F1 Guru Pellet hooks to a couple of diameters and some B911's with bands in a six inch Ringer's hooklength box. We were actually fishing the same match on Sunday and he let me have the hooks at breakfast. I have to say they looked brilliant, very neatly whipped and professionally presented.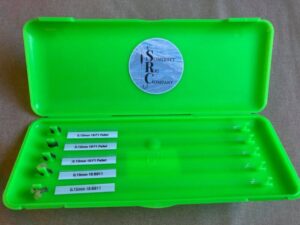 If you're fed up with tying your own hooks or simply don't have the time, get in touch with Steve on Facebook, here's the link to the page – Somerset Rig Company
Obviously prices can vary depending on the components you require but as a guide, hooks are 45p each or with bands/quickstops they're around 50p. Rigs range from £2.50 to £4.00 depending on customer requirements.