If you read the blog regularly you can't fail to have realised how much my fishing at the weekend means to me. I go whatever the weather and would rather be on the bank freezing cold and wet than sat at home watching the telly but when it's every Sunday, it does start to get to you. Typically during the week, there were some gorgeous sunny days but as the weekend approached, the forecast was for 40mph winds and rain – great!
As far as the league was concerned, basically there were four anglers in with a shout of winning, Russell Hilton and Jake Woodard on 8 points with Les Braunton and Rob Cox a point behind them. As for me, my challenge petered out after two consecutive blanks and with 11 points, even divine intervention couldn't help me.
Despite the weather, there was still a decent turnout of 16 hardy souls and after another cracking breakfast, it was time for the 'Wheels of Doom' to decide our fate. I was hoping for a nice draw to finish the league on a high, a nice chub peg like 109, 122, 123 or 124 would do me. As seems to be the norm these days, my name didn't come out until near the end, by which time most of them had gone. The two pegs left were 109 (which was on my wish list) and 124a (which has been pretty crap), can you guess which one I ended up with?
That left Neil P on 109 although to be fair, with Redbridge being pretty exposed, it would be pretty uncomfortable up there. As for the league leaders, Russ was on 126 which has been poor but would be pretty sheltered today, Jake was the first peg below Midelney and would be like a wind tunnel, Les was in the Tank Traps which has been really consistent and Rob got the choice of several pegs at Coxes, none of which were any good but with the seeding system he was in with the other crap pegs (like mine!). So who would emerge victorious at the end of the day?
As we unloaded the cars at Isle Brewers, it was already raining and with the wind we were in for another really unpleasant day. I was relieved to see I could get down the bank and was relatively sheltered although the wind was still howling down the river. Steve P was on 124 and struggling to get comfortable, his cause wasn't helped when his casters got blown in before the start although it couldn't be classed as pre-baiting as they were still in the bag!
I actually quite fancied my peg and thought there was a chance of a chub or two. Much like last week, minimal kit was set up so I wouldn't have to worry about stuff getting blown in. One rig, a 0.75 gram bodied float with 0.12mm and a size 18 B611. Plumbing up the deepest part of the peg was down the middle at top two plus two, I did get another couple of sections out but with the wind, they probably wouldn't get much use.
We got underway and I started with single caster and was getting minnowed out right from the off which isn't a great sign. Even with double caster, they were being a problem and after 45 minutes or so, I was even contemplating cracking open a tin of sweetcorn! Big Frank came up from 125 and said he was struggling and not having much fun so was going for an early bath and he was followed not long after by Steve!
In a bid to feed off the minnows, I was feeding hemp and caster quite heavily but with an hour gone, it wasn't really working and I was still catching lots of the little blighters. My next visitor was Justin Charles from 123 (always had a golden arm that lad!), he hadn't caught yet but Tony C on 122 was doing alright with an early chub.
By the halfway point, I still only had minnows but was sticking it out until the bitter end in case the rest of my five peg section had packed up and gone home. Terry 'The Toast' appeared after walking down from Redbridge and said he hadn't had a bite and Neil was long gone but Ian 'Bagger' Burton on 120 had caught a couple of small fish.
There was quite a bit of debris now coming down the river and it was starting to rise. I was now only getting the odd minnow and then a positive bite actually saw some elastic come out on the strike and I netted a nice 4oz dace. Not long after I added a lovely roach of 8oz or so and started to think I could put a decent weight together in the remaining two hours.
Justin turned up again and reported he still hadn't caught and Tony hadn't added to his chub, while he was with me I had two little roach and a small dace. I had two more net roach but the river was starting to come up quickly now. Adding a section I went further across and had a gudgeon and a tiny roach but that was it before the river became unfishable.
Frank had left the scales with me so after packing up, I went down to weigh Russ in, he'd caught a few better fish on caster and some bits and bobs for 1lb 9oz. Tony came up to weigh me in, his chub was 3lb 1oz which would probably get him in the money, my 5 roach, 2 dace, a gudgeon plus minnows went 1lb 14oz.
Back at the results and the weigh sheets made grim reading, at Coxes they had 50 minutes fishing before the river came up, Les had 1lb 6oz and Rob on 17 had 3oz in that time. Nobody troubled the scales at Redbridge although 'Bagger' Burton chucked back some small fish. It was a similar story at Midelney with DNW's for Norts, Danny and Jake who also smashed his pole to round off a miserable day.
Down at Hambridge, it actually fished well with Nick Payne comfortably winning the match with a cracking net of perch for 10lb 3oz from H3 and Leighton Cox was second with 6lb 6oz of roach perch from H3a. Thanks to Rob Cox for the photos*
1 – Nick Payne (Ilminster) – 10lb 3oz
2 – Leighton Cox (Ilminster) – 6lb 6oz
3 – Tony Coubrough (Ilminster) – 3lb 1oz
Sections
A – Russell Hilton (Ilminster) – 1lb 9oz
B – No winner
C – Jamie Rich (Against Men and Fish) – 1lb 14oz
With Jake blanking and Russ scoring two points, it saw him take the title and the top four remained as they were. I picked up £20 for winning my section plus a nugget off Steve to take the charity Nugget-O-Meter to £19 and I ended up fifth in the league (one out of the money).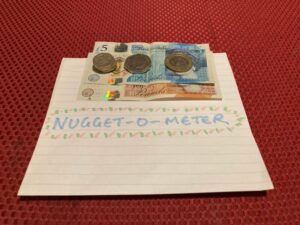 The final league table after seven matches (and dropping the worst result) looks like this,
1st – Russell Hilton – 10 pts (dropping 3)
2nd – Jake Woodard – 11 pts (dropping 20) (weight – 41lb 6oz)
3rd – Les Braunton – 11 pts (dropping 3) (weight – 25lb 4oz)
4th – Rob Cox  – 11 pts (dropping 4) (weight – 23lb 8.5oz)
5th – Jamie Rich – 12 pts (dropping 5) (weight – 46lb 15oz)
6th – Steve Parker – 12 pts (dropping 4) (weight – 42lb 11oz)
7th – Tony Coubrough – 14 pts (dropping 5) (weight 28lb 7oz)
8th – Ian Burton – 14 pts (dropping 20) (weight – 28lb)
9th – Neil Purchase – 14 pts (dropping 4) (weight – 26lb 10oz)
10th – Terry Morgan – 15 pts (dropping 5) (weight – 39lb 15oz)
Here's a list of the framing pegs (top three) from the eleven matches on the river so far,
14 – 8 times (won 4)
H3a – 4 times (won 1)
126 – 3 times (won 1)
H3 – 3 times (won 1)
123 – 2 times (won 2)
15 – 2 times
122 – 2 times
M4 – 1 time (won 1)
M5 – 1 time (won 1)
MS1 – 1 time
120 – 1 time
124 – 1 time
125 – 1 time
128 – 1 time
H2 – 1 time
H4 – 1 time
H5 – 1 time
*Note, the pegs at Midelney/Hambridge aren't permanently pegged so numbers can vary.
Before I go here are a few facts and figures from this years league,
Number of different anglers who fished – 27
Highest attendance – 20 (Rounds 2 & 5)
Lowest attendance – 16 (Round 7)
Biggest winning weight – 27lb 2oz (Russell Hilton)
Number of different winners – 6
10lb+ weights – 22
20lb+ weights – 4
Before I go I would like to say a massive thanks to Haines Angling and Allen & Woodard Building Contractors plus the anonymous sponsor for their very generous support of the league, Terry for all the hard work, time and effort that went into running the series, Charlotte and Drew at Ilminster Bowling Club for looking after us and lastly to all the anglers that fished, it was great to see some new faces too. Terry is stepping down as match secretary so if anybody else fancies a crack at the job, it's the AGM this Friday 18th February at the bowling club.
There's still a great offer running if you fancy treating yourself to some new fishing gear, use the exclusive discount code AgainstMenandFish10 to get 10% off when you shop online at Somerset Angling
If you don't fancy getting out on the bank in this awful weather, you can still get your fishing fix with a copy of my book from eBay here or Amazon here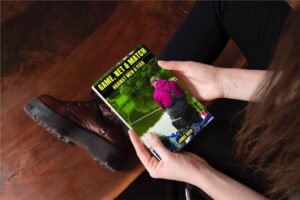 And if you could spare five minutes to leave a nice review on Amazon, it would be very much appreciated.
Next up – Summerhayes
Coming soon – Lots more match reports
Check Out – My last match (below)