For my third match in four days, we were heading to Revels and I was really looking forward to it although I was beginning to flag a little bit after another rude 5:45 alarm wake up! Breakfast at the Airfield was decent again before heading to the fishery. Despite quite a few of the regulars fishing a big pairs match at another venue, there was still a good turnout of 14 for this one.
Jason announced the draw and said today we'd be on Main, Canal and Middle lakes. The pay out would be the overall winner plus the top weight and best silvers on Main and Canal/Middle combined, I had my fingers crossed I might finally get on Middle. John Barker was the first name on the list and got peg 8 on Main, probably the best carp peg on the complex and he didn't look too impressed. When my name came out I got peg 14 (Main) and it's a swim I've drawn loads, I've won on it twice but also really struggled so had mixed feelings about it, if I'm honest there were plenty of other pegs I'd rather have been on.
Steve P (66) and Nick P (68) both drew on Canal and Bob Chrisp got 2 on Main which has been really consistent for silvers in the last few matches. When I got to my peg, I had loads of room with no one on 12 or 16 and with quite a few small fish topping, I quite fancied it. The wind was a bit of a worry though (despite it being flat calm when I took the peg photo below!), it was straight in my chops but also quite swirly and I was struggling to hold the pole at 10 metres although I did plumb up lines at 11.5 and 13 metres (which was just wishful thinking!).
The usual Guru 0.3 gram AR's were assembled and on the side tray I had two pints of maggots, disco pinkies, casters plus Bait-Tech Special G F1 and Dark. On the whistle I fed a negative line at 10 metres straight out and a more positive line at the same distance but angled towards the point of the island. I started with single pinkie on the more frugally fed line and was expecting a wait for the first bite but after a couple of minutes, the float slid away and a small perch got me up and running.
It was a bite a chuck from little perch and gudgeon but the lack of any quality was a tad worrying, I was soon trying double pinkie, maggot and then double maggot but couldn't seem to catch any better fish. Caster sort of solved the small fish problem but then I was getting no bites at all! I messed about with my feeding, toss potting in casters, more groundbait or pinkies and maggots but I was going nowhere fast. It was the same story with the more positive line, in between the gobies and wasps (small perch), I was getting the very occasional roach and rudd but no skimmers at all.
I could see John on 8 catching the odd small fish but it looked like he was struggling as well. The wind was now a nightmare and just to add to the fun it began lashing it down and despite my best efforts, my bait was getting wet and a full on jailbreak was in progress. Then my day got even worse when I went to unhook a fish and reached for my lucky (?) orange disgorger behind my ear and it had gone! After losing my Guru plummet the day before, I was now distraught, I even stopped fishing at one point to look under my seat box to see if it was there.
Around the halfway point, I saw Nicks van leaving the car park and not long after Steve followed, so I guessed it was hard going on Canal too. I began hooking the odd carp which cheered me up no end and I was still catching small fish and no quality, motherless minnows were being a pain as well.
Fishing past the feed didn't really help so I started new lines at 11.5 metres and battled the wind but it didn't really improve things. I stuck with it because I thought if it was hard going everywhere, it might not take a lot to sneak in the frame. As we approached the end of the match and carp 'o' clock, I was hooking quite a few with the score at 3-3 when I hooked into something rather large and wobbly.
It was slow and ponderous, just plodding round the swim and I couldn't do anything with it, I had it on for ages and it reached the point where I thought I had a chance of landing it. The longer it went on, the more I wanted this fish and when I caught a glimpse, it looked huge! At one stage it tried going under the rushes on the near bank and everything went solid, I thought it had gone and went to untangle the float from a reed stem, only for the fish to start moving again. Another twenty minutes passed and then I finally managed to get it in the net. It looked massive, a big fat common, I initially thought it must be 15lb but was actually more like 10-11lb, still a nice fish.
I had time to go back out and managed a couple more gudgeon before the all out and I finished up with 62 silvers for 3-4lb plus my carp. I was absolutely drenched and after packing up, had another good look round for my disgorger but to no avail, it was lost. When the scales got to me, there were two 50lb+ weights on Main and Bob was leading the silvers with 9lb 3oz followed by John with 7lb 4oz so we just stuck my silvers in on top of my carp and my total was 23lb 1oz.
Overall
1 – Casey (Revels) – 54lb 11oz
Main
1 – Ian Browncey (Revels) – 53lb 6oz
Silvers – Bob Chrisp (Revels) – 9lb 3oz
Canal/Middle
1 – Scott Cousins (Revels) – 28lb 8oz
Silvers – Dave Stanbridge (Revels) – 2lb 9oz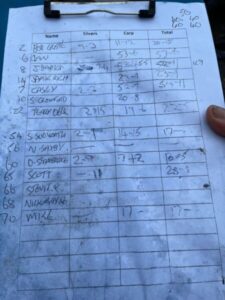 Looking at the weigh sheet, Canal and Middle had fished really hard and what was really strange was that virtually no skimmers had been caught on all three lakes. On my way home I got chinese for tea which was lush and then as I took my sodden hoodie off, something fell out and it was only my orange disgorger! (I might have to retire it now, my lucky dinosaur and disgorger can live happily ever after).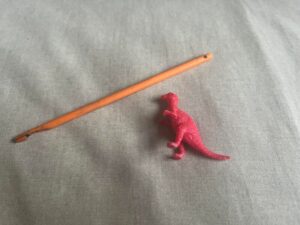 There's still a great offer running if you fancy treating yourself to some new fishing gear, use the exclusive discount code AgainstMenandFish10 to get 10% off when you shop online at Somerset Angling
I still have copies of my book available from eBay here or Amazon here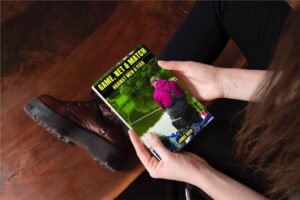 And if you could spare five minutes to leave a nice review on Amazon, it would be very much appreciated.
Next up – Revels
Coming soon – Lots more match reports
Check Out – My last match (below)