Another lovely day and I was really looking forward to the evening fixture. On my arrival at the pond it was obvious that the farmer had been pumping water out and the level was a good few feet down. There were only five of us fishing and when I drew peg 5 and saw I was all on my own up that end of the pond, I quite fancied it. My peg had two weed beds with a channel in the middle and it looked very inviting. I set up my box in the water and mixed up some groundbait (Black Sensas Lake) and set up a whip rig and another for the pole at 8 metres.
With Robin not fishing tonight it was down to me to call the all in and as soon as I did I cupped in two balls at 8 metres to my right past a weed bed before starting on the whip. I tossed in a small nugget of groundbait and was soon getting fish, as on Sunday I had a nice run of rudd along with the odd perch and roach. I could see Alvin Jones on peg 10 getting a few as were Roger Russell and Moses Holbrook across on pegs 17 and 18. Justin Charles was a bit late setting up but was soon getting odd fish as well.
After an hour I was on 37 fish for around 2lb and thought if I could keep this catch rate up I could do 6-7lb which would put me there or thereabouts. After an hour and a half my catch rate was up on the first hour and I'd also landed a nice 8oz rudd. Then a bite saw me strike and it was solid and a big fish was on, I didn't think it would be on long though with only 0.09mm bottom but after four diving runs, it snapped me – bugger. I tied on another hook but this time 0.10mm for a little more insurance. After two hours I was up to 77 fish and from what I could see, I thought I was doing really well.
I kept trying caster but only had one small roach on it, with most my fish coming to single red maggot. I was getting lots of small perch and roach but every now and again a quality fish would grab the bait and I had a clonking roach that I could only just get my hand around. I started to think I might be able to catch around 128 fish which would give me 8lb or so and as that was the top weight so far in an evening match, I would stand a good chance of winning. I dropped off and bumped a few, including another good roach but was still catching well and ended just short of my target with 115 fish which I thought would give me 7lb or so.
I packed up and walked round to watch the weigh in, I missed Roger who had a nice bag of fish for 4lb 6oz and then Alvin asked if I had 11lb 13oz as that was what Moses had weighed! He'd caught a nice 4lb 13oz bream early on and I hadn't seen him land that, still at least I could still get second. Justin had a couple of pounds and didn't bother weighing. Alvin was next and as soon as he pulled his net out I knew I wouldn't be picking up any coin tonight (they were paying two) as he had a lovely net of quality fish for 9lb 9oz. My fish went 8lb 6oz, which I was quite pleased with and I reckon I should have had Alvin's weight with the fish I bumped/lost.
Moses was happy as along with winning he also picked up the £3 sidebet, collecting nuggets from me and Alvin. My three points is my lowest score so far which means I'm still leading the league (dropping the worst result) with 3 points followed by Alvin and Moses on 4. The pond is finally starting to show it's potential and I reckon some really good weights are achievable on the whip, if only I could sort out those better fish.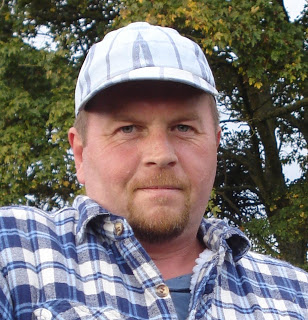 Moses won both the match and the side bet
1 – Moses Holbrook (Ilminster) – 11lb 13oz
2 – Alvin Jones (Enterprise Angling) – 9lb 9oz
3 – Jamie Rich (Against Men and Fish) – 8lb 6oz
On Sunday I'm at Summerhayes for the first time so I can't see me doing too well on my virgin visit but hopefully I should see the float go under a few times.