On my weekly trip to Tackle UK in Yeovil to pick up bait, I treated myself to one of the MAP Hooklength Storage Boxes and on getting it home, I was so impressed with it I thought I'd do a review of it on my blog.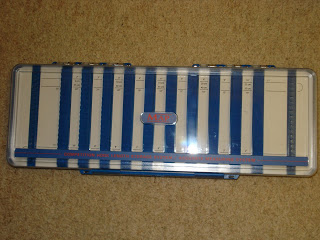 MAP's new hooklength storage system
It looks great and has many innovative features including;
a really good hooklength measuring tool to ensure all your hooklengths are the same length
double sided storage allowing up to 1200 pre tied hooks to be stored
UV coated lid to keep hooklengths in perfect condition
hooklength from 2 inches up to 3 feet can be stored
up to 80 different hook/line combinations can be catered for
I must say it's a great bit of kit and I can't wait to start filling it up
Check them out at http://www.map-fishing.co.uk/
or buy one at https://www.tackleuk.co.uk/#index/
linked to that I recently purchased one of new Matchman hooktyers in Fluoro Green, I've used these hooktyers for years and think they are really reliable. I like the idea of the new limited edition bright colour range as they'll be a lot easier to find if you drop one and I can really see the pink one taking off among female anglers.
For info go to http://matchmanhooktyer.com/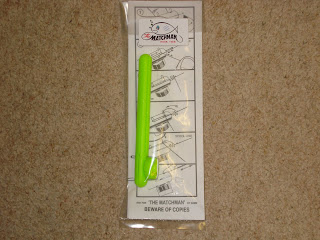 Matchman hooktyer in Fluoro Green
So now I've got a reason to drag myself away from Call Of Duty and I can start tying up almost endless combinations of hooks and line diameters, which hopefully will put a few more fish in the net as it will now only take seconds to scale down or up.
And of course if any tackle firms want to send me gear for reviews I'll be more than happy!!!!!