With nothing on locally I booked in for another match at Summerhayes with it being on Sellicks this week. I did well on Sellicks last year and I was hoping this would continue. Scotty and Roger were fishing as well as the usual crew and Scott did my expanders once again (aww isn't he lovely!). I pulled out peg 12 which is on the bottom bank where I've never been pegged before. Scotty pulled out 4 which is a good peg and as he had an empty peg either side, he was fancied to do well.
My peg looked really nice with the island only 13 metres away and a nice long margin up to a corner on my right. Heardy told me it can be a good silvers peg so the first rig out of the bag was a Carpa 2, followed by a Trabucco dibber for the island and the margin. I had some micros that I added some water to, 4mm pellets, corn and 4 and 6mm expanders for bait. The owner Pete was next door on my right and I was determined to pay him back for the hiding he gave me on Monday.
Pete blew for the all in and I cupped some micros in at 10 metres, micros, corn and 4mm pellets down the margin and the same across to the island. I started down the track with 4mm expander on the hook, my first bite saw a 12oz skimmer come flying out the water and next chuck I had another of a similar size. The first hour was really good and I had 17 fish (mostly skimmers with a few roach) and never missed a bite. I tried a 6mm expander and had a couple of fish but had to wait too long for the bites.
Pete had landed a couple of carp and Adrian Bishop next to him had some silvers while the bloke on my left had an early carp and some skimmers but at this early stage I was confident I was ahead of the anglers I could see. Going into the second hour I had another roach and then missed my first bite! Then it slowed right up so I cupped in some more micros and re fed the margin line. The second hour was a real struggle and I only added three or four fish including another 12oz skimmer. I kept thinking about trying the margin but Pete was fishing towards the corner on his side and really struggling.
Most people at our end seemed to be fishing for silvers so I stuck at it and kept putting the odd 4oz skimmer and roach in the net. With three hours gone I had a quick try down the margin with corn on the hook but the scum that had accumulated there made it difficult to even get a grain of corn through it! I did have one indication but soon gave it up as a bad job. My next port of call was across to the island, I toss potted in some corn and a few 4mm pellets and was getting the odd indication. I then hooked what felt like a decent fish which turned out to be a 1.5lb skimmer hooked in the back! I tried again with a banded pellet and hooked another good skimmer, this one hooked outside the mouth!
Back down the track saw me catch my first carp and I was still doing well compared to the anglers around me. I was still getting fish in ones and twos before I would have a quiet spell. I did land a foulhooked carp around 2lb but I was sure I wouldn't be winning anything with carp today! Mark Leahy turned up having a walk around and said Scotty was catching well and had caught two carp while he was there. I suffered a spell of missed bites and bumped fish but did add another 12oz skimmer and a few smaller samples before the end. The guy on my left had fished the whip and caught well for he last hour but I thought I might still just beat him. I ended with 35 fish (2 carp and the rest mainly skimmers along with a few roach) and thought I had about 10lb of silvers.
The scales started at peg 2 and he'd struggled for 5lb something, Scotty made the most of the space he had to weigh 52lb odd of carp and a solitary 1oz rudd! Then there were a couple of 20lb+ weights and Adie Bishop was top silvers weight with 7lb 15oz. Pete didn't weigh so I managed to get my revenge! then my two carp weighed 3lb 5oz and my silvers went 15lb 10oz to give me a 18lb 15oz total. I knew I wouldn't be making the main frame but had I done enough for the silvers? Martin Heard went into second place with 31lb 12oz and then there were several 20lb+ weights but the silvers weights were still around 5-7lb. One chap came close but luckily the needle stopped just shy of 12lb. Bruce Hunt went into second place with 33lb+ and that was that. I really enjoyed the day and picked up £34 for winning the silvers pool.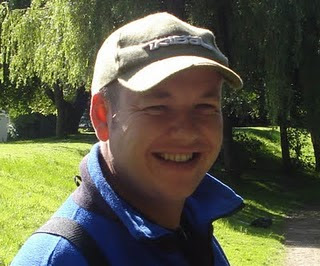 Scotty Dog – Top Dog
1 – Scott Russell (TackleUK) – 52lb+
2 – Bruce Hunt (ALS) – 33lb+
3 – Martin Heard (Tiverton) – 31lb 12oz
Silvers
1 – Jamie Rich (Against Men and Fish) – 15lb 10oz
Next up is an evening match at Dillington so lets see if I can collect another brown envelope then.