Back in February of this year I realised I'd never caught a grayling in 32 years of fishing and arranged a day on the River Tone with Scott Russell and despite less than favourable conditions I managed to catch a small grayling. It was a really enjoyable day and one which I repeated a few weeks back and caught another three 'ladies' with the biggest about 12oz, no monsters but it got me thinking that there's lots of things I'd like to do fishing wise. This was reinforced to me when I added the 'Personal Bests and Species List' to my blog, there were lots of blanks there, I've caught tench and bream to 5lb+ but never actually weighed them, there are also some species I'd really like to catch. I've added grayling this year and I really fancy a go at mullet, I would also like to fill in all the blanks on my list.
This isn't some kind of confessional where I declare I've given up match fishing and have turned to the 'dark side' (specimen hunting) as I still love the buzz of fishing a match and competing 'Against Men and Fish' but I also really fancy exploring other avenues of this wonderful world of angling. I'm going back to the paradise that is Gillhams Resort in Thailand in October and will be doing my best to add pacu and Mekong catfish to my list and I would dearly love to up my biggest arapaima which currently stands at 160lb. But for now I'm going to start closer to home and the catalyst to this was the Korum Challenge in TCF magazine.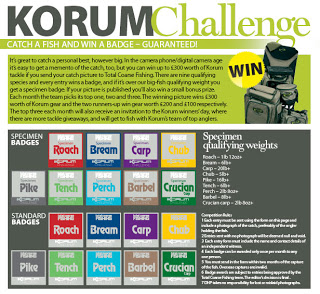 The Korum Challenge
Basically if you catch a fish and submit a photo you receive a badge and if you catch a fish over a qualifying weight you receive a 'Specimen' badge. Now this reminded me of the old Angling Times Rodbenders awards for junior anglers and I remember catching enough fish to actually gain the coveted 'Gold' badge and being well chuffed. As I'm getting older I seem to do a lot of reminiscing about the good old days and I thought I'd set myself a challenge, a 'Mission Impossible' if you like, to see how many Korum badges I could get.
During the last few matches of the river season I caught quite a few chub and weighed one which equalled my personal best of 3lb 5oz, so I submitted a photo and today received my first Korum Challenge badge.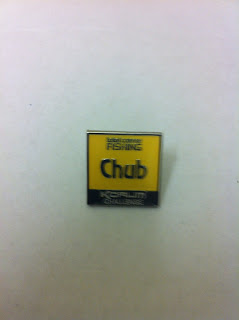 My first Korum Challenge badge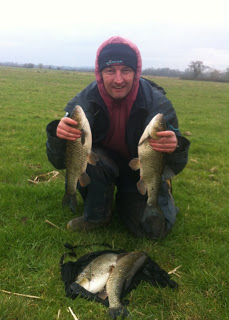 My badge (and match) winning chub
Looking at the list, most of the standard badges should be achievable with the only ones that stand out as difficult being barbel (no rivers round here that have them!) and pike (I wouldn't know where to start as the only pike I've caught weighed 1lb 6oz and was caught by accident!) but the others shouldn't be too hard to get. I've got two days off next week and will start with a session down the resi (inspired by my poor result last Sunday and Russell Hilton's fantastic day this week), where hopefully I'll be able to catch a slab or two and there's a good chance of getting one over the specimen qualifying weight of 6lb.
I hope you will join me on my 'Mission Impossible', but before my next quest there's a match at Summerhayes on Sunday and there have been some good silvers weights coming out so come back on Sunday to see how I got on.