I haven't 'rambled' for a while so I thought I'd just update you on a few things, the blog continues to go from strength to strength and I'm now approaching
143,000
hits which I just find incredible, so thank you so much to everyone that enjoys and reads this drivel.
My Facebook page is steadily increasing too and I now have 641 followers, so if you haven't already, please could you 'like' the page, here's the link https://www.facebook.com/pages/Against-Men-and-Fish/329159217119993
Similarly my Twitter page is now up to 1,195 followers so if you could help me get to 1,200 I would be very grateful https://twitter.com/againstmenandfi
If that wasn't enough I'm now on Tumblr http://againstmenandfi.tumblr.com/
and Flickr http://www.flickr.com/photos/119788126@N08/
so please feel free to have a look and follow or like or favourite or whatever!
On the fishing front, I've been enjoying a really good run, winning five matches since Xmas, winning two leagues, including the much coveted V.E.S. Precision winter league and winning Barney's Pairs Open with Justin, along the way I also beat my best match weight at Summerhayes too! I've probably jinxed it now and I won't pick up a bean for ages!
I try and keep introducing new content to stop this blog from becoming stale and the interviews have been very well received and I've had some great feedback so look out for the next one soon. As well as the interviews I try and review new items of tackle and bait when they hit the market and I picked up some at The Big One so expect my reviews of these in the near future.
On the subject of new bait, I'm still well impressed with the new Bait Tech Pro Natural Dark and it's fast becoming my number one feed for any venue where I'm after silvers.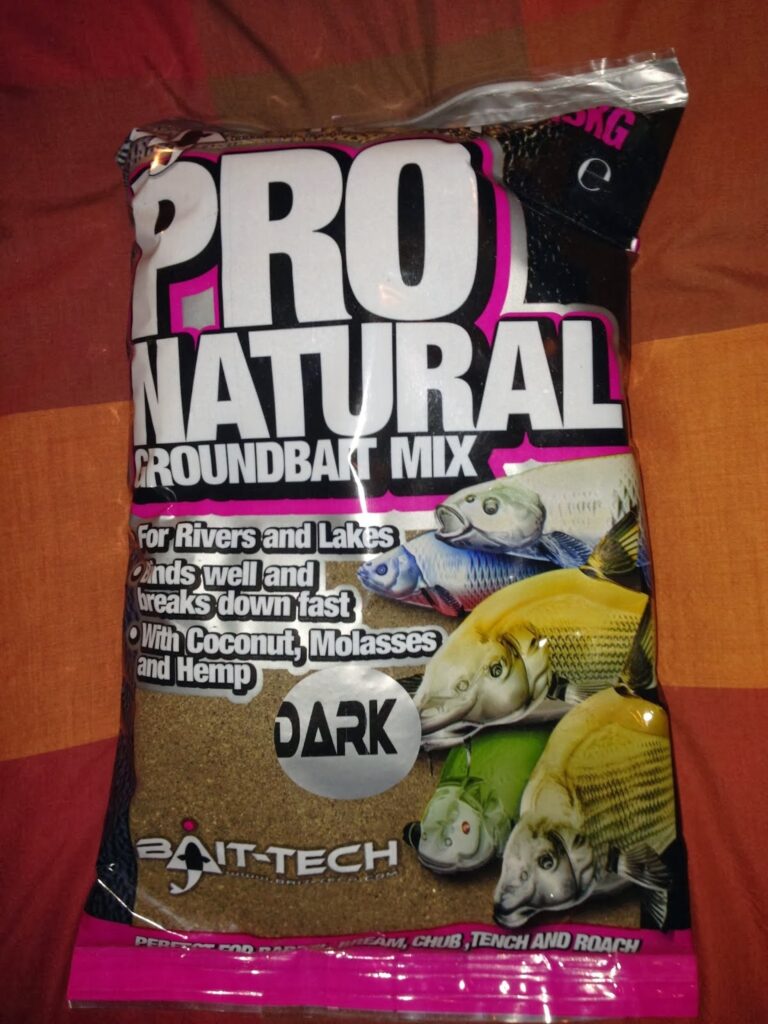 Pro Natural Dark, I love it
I also try and get to some new venues and recent ones that spring to mind include Emerald Pool, the Viaduct and the River Exe, along with my trips after new personal bests and species (not always successful) which I find exciting and hopefully you do too! One of the most enjoyable was my trip after pike and perch with Russell Hilton, the weather was awful but the fishing was great! If you haven't seen it yet, check it out here http://www.againstmenandfish.com/2014/01/taunton-and-bridgwater-canal-18.html/
I really enjoyed last Sunday's match at Summerhayes and it was really nice to see young Reece Birch doing well, he's a really likeable young man and a very decent angler too, it's just a shame there aren't more youngsters coming through the ranks.
Other things on the horizon include the Spring League at Perry St starting and my next trip to Gillhams in Thailand (61 days and counting) and with the better weather arriving hopefully some more trips after mullet and I would like to get a nice tench on my pb list too!
Well that's it for now so thanks to everyone who has left nice feedback on here or has taken the time to talk to me on the bank, the good has far outweighed the bad!
Until next time – tight lines