Back to Summerhayes and this weeks match was on Longs where there have been some decent silvers weights in recent matches, although the carp have also been very active so I spent Saturday tying lots of hooklengths in readiness! I woke up bright and early on Sunday morning and it was already looking like being a glorious day, after a quick pit stop for breakfast I was soon pulling into the car park at the fishery.
I collected a couple of nets before paying my pools and having a coffee whilst chatting to Dan Squire, Gabe Skarba and Jeff Sparkes (who paid me a pound from the last match we'd fished together which I'd forgotten all about!) and then two of the Tart's ex-disciples, Geoff and Glen, turned up and I reckon they've finally seen the light!
The golden ball today was peg 18 and then Pete announced the draw, Jeff went first and pulled out number 34, a great silvers area, I went next and wasn't too disappointed to see the number 31 which can be good for skimmers. Gabe was on the golden peg and Dan drew peg 37 which has been a good area for carp and silvers in recent matches.
Pete had put some dye in the lake to inhibit algae growth and it was a bit like being sat by the blue lagoon! I set up a 0.3 gram NG Mini Gimp for the top two lines left and right and a 10 x 11 MW F1 Slim for top two straight out, a five metre line and two ten metre lines, one fed with micros, the other with the new Juice groundbait. On the side tray I had 2mm Bait-Tech Carp and Coarse Pellets plus some 4mm Xpands for the hook.
We had loads of time to set up and I was ready with half an hour to spare so had a chat with Jeff and Paul W before ambling back to my peg with five minutes to go. I picked up my tub of micros to make sure none were clumped together and then promptly dropped the lot, luckily the bait tin didn't go in the lake although I was still scraping micros off the pallet when Adie shouted the all in! I managed to salvage about half of them which hopefully would last me but it wasn't the best of starts!
I cupped in some micros on the top two lines, left and right, a ball of groundbait straight out and then two balls on the left hand ten metre line and some micros on the longer right hand line. I started on the top two right hand line by the reeds but as soon as I lowered the rig in, a carp came up and tried to eat my float! I switched to the left hand line but the float just sat there so I then tried over the short groundbait line and finally after half an hour I had my first bite only to bump what felt like a small skimmer. This definitely wasn't going to plan!
I swapped around on the three shorter lines and a lift bite on the left hand line resulted in a 4oz skimmer to get me up and running but after an hour that was the only fish I had and I just wasn't getting any indications. I decided to feed some micros on the five metre line and let it settle while I walked up to see how Jeff was doing. He said he was struggling as well and just had a couple of roach, a rudd and a small skimmer.
I went back to my peg and tried the longer lines but I was having expander troubles and struggling to find one that wasn't mush or didn't split when I tried to roll it on the hook. Several times motherless minnows have ragged the bait as I shipped out and when I finally got the rig out there, carp seemed intent on eating my float! I tried the five metre line for the first time and after a few minutes, a positive bite saw a decent amount of blue hydro came out before I netted an 8oz skimmer. The next indication resulted in a foulhooked carp so I came back on the top two line and put one of the new Bait-Tech Special G Gold soft hookers on.
After five minutes, the float sailed away and the strike saw a pound skimmer come flying out of the water but it stayed on and I safely netted it. When the next fish was a carp I went back out to five metres and had three skimmers in quick succession and things were looking up. Roger Russell turned up for a walk round and said Dan Squires was bagging up on carp but Jeff was struggling and had a couple of pounds. He stayed with me for a bit but soon got bored when the float never even trembled and went to see how the others were doing.
Back on the short line and another 'leaper', this one around 2.5lb and the next chuck I had a little 8oz tench and I was starting to enjoy myself. Roger came back and said I needed to pull my finger out as Gabe on peg 18 already had around 12lb of silvers. I was starting to catch quite a few carp and it didn't matter which line I went on, there were carp ready and waiting to give me a hard time.
I did manage another skimmer in amongst the carp but also suffered a few missed bites, with about an hour to go I was back on the five metre line when I hooked a decent fish and a 3lb skimmer flew out of the water, it was definitely a squeaky bum moment but I gratefully netted it which put me on around 8-9lb and I thought if I could get a couple more, I might even push Gabe.
I didn't get anymore big skimmers but I did manage two more for about a pound between them to finish with 12 silvers (11 skimmers and a tench) which I thought might scrape double figures and around the same number of carp. I packed up and as I took my kit back to the car, I asked Jeff how he'd done and he said he'd really struggled and was chucking back.
The scales started with Dan who weighed an impressive 122lb 15oz which would be enough for a comfortable win, Jim Jenner didn't weigh on peg 3, Paul W had 35lb 6oz on peg 10, Glen had 30lb 10oz on peg 12 and Geoff weighed 44lb 7oz but reckoned he had to stop fishing as he'd run out of rigs! Gabe had 13lb 8oz of silvers which included a nice bonus in the shape of a 3.5lb eel and would be in for a bumper payday.
Mike West on peg 24 had caught well after a slow start and weighed 77lb 2oz which would be enough for second, then it was my turn and it was a bit closer than I thought when Adie called it at 11lb 15oz, Jeff didn't weigh so I ended up second in the silvers and picked up a tenner which just about paid for breakfast.
1 – Dan Squire (Summerhayes) – 122lb 15oz
2 – Mike West (Summerhayes) – 77lb 2oz
Silvers
1 – Gabriel Skarba (Mosella) – 13lb 8oz
2 – Jamie Rich (Against Men and Fish) – 11lb 15oz
It had been a lovely sunny day although the fish are still not having it properly which is probably a hangover from spawning and I'm looking forward to the next one already.
In other exciting news, my latest collaboration is with the Finygo app, I've only just started playing around with it and there are loads of great features, look out for my in-depth review coming soon.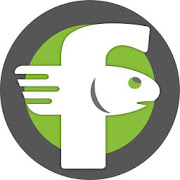 Next up – Perry St
Coming soon – Another great review
Check Out – My last review (below)