For my commercial silvers fishing I always used to feed micros that I'd soaked and added some flavouring to along with a dusting of groundbait and I've had a lot of success doing that but in recent years, especially at Summerhayes where I fish a fair bit, there seems to have been a move towards groundbait. I started playing around with different mixes with varying degrees of success but I wasn't really happy with any of them. Then in 2018 Bait-Tech brought out The Juice groundbait following on from the phenomenal success of The Juice glug and it's got that same amazing smell. Skimmers have a sweet tooth so for me this new groundbait which contains sweet fishmeals is perfect.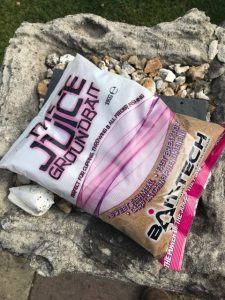 The Juice groundbait is very light in colour and regular readers of the blog will know I'm a big fan of darker mixes so the next question was what could I add to The Juice to darken it. Special G Green has been around a while and is massively popular, containing GPS90 (the highest grade super soluble fishmeal), it's a very versatile mix that can be used for method fishing, balling or cupping it in and it also makes a brilliant paste (for those that like that kind of thing!) but it's also a mix I've associated mainly with carp due to it's potent fishmeal content.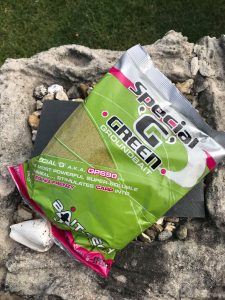 Adding the two together they compliment each other perfectly, the Special G Green helps to darken the mix, giving it a lovely olive colour and the sweetness of The Juice groundbait waters down the strong fishmeal of the Special G a little, I've been mixing it the night before my matches and using a squirt of Bait-Tech's Sweet Coconut Liquid in the water to give the mix an added flavour layer.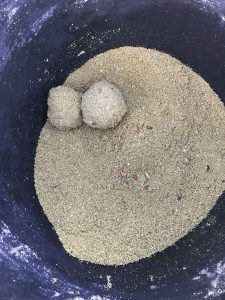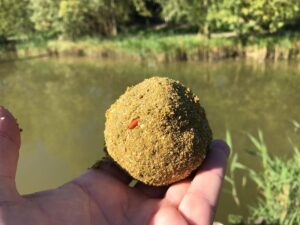 I've had some lovely days using this mix at Summerhayes recently and won the silvers, three matches on the trot, with the pick of the bunch, 21lb 5oz of skimmers and crucians (you can read about that day here).
Now that it's starting to cool down a bit, I'm going to have a play using Special G Dark instead of the Green and of course I'll update this post to let you know how I get on with it.
Check out the full range of Bait-Tech groundbaits here