I've always fancied having a go at this competition and when I saw the Southern qualifier was at Todber this year, I thought why not? Now I'm under no illusions that it's not a big ask, given that my pb match weight is 155lb and at the moment you need 300lb plus to frame! That sort of fishing just isn't something I do much of (or particularly enjoy if I'm honest) but with multiple lakes being used and the top three plus the top three in each section (by default) going through to the final, you don't know if you don't try!
Garbolino and Match Fishing mag have to be applauded for trying to run a competition for club anglers but judging by some of the anglers entering, there would be a fair few big names from the open circuit fishing and it must be an absolute nightmare trying to decide who is eligible. The line between club and open anglers is so blurred these days, reading the entry details, you have to be affiliated to a fishing club (which I am, three in fact!) and I would say the majority of the matches I fish are at club level but by the same token I do fish a fair number of opens during the year.
I've said it before, many open competitions nowadays are very small, often less than twenty anglers and the last club match I fished had twenty three competing so how do you define a 'club' or 'open' angler these days? Is it to do with the standard of angler (again very difficult to define), you could exclusively fish open competitions but it doesn't mean you're any good! It's a very difficult thing to police and I'm not really sure how you could, there will always be people interpreting the rules to suit themselves, which is a shame.
Up bright and early, I made a quick pit stop for breakfast and was soon pulling into the car park at Todber. There was a rolling draw from 8:30 and I actually arrived before then and there was already a long queue. Darren Cox welcomed everybody and Match Fishing editor, Dave Wesson was handing out Garbolino caps to all the competitors which was a nice touch. I paid my pools and Darren drew a peg for me, he opened it up and my home for the day was peg 35 on Hill View, not very good and Darren's drawing hand is worse than mine!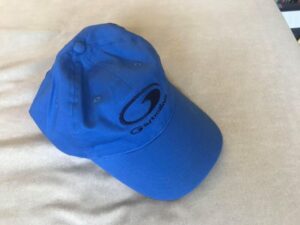 I popped into the shop and bought a £70 Guru keepnet as I wasn't sure the four nets I had with me would be enough!!!! The peg looked nice although they all do, Ash Tomkins was a few pegs to my left on peg 61 although he was in the other section. My section ran from 34 to 48 although there were a few pegs not drawn including 48 which is one of the best pegs on the complex and a couple in the early 40's with the wind blowing into them. I set up a Drennan 0.4 gram Carp 1 for the top two plus two line, a Drennan 0.3 gram Crystal dibber for fishing shallow and a 0.2 gram MD Munter Hunter for down the side by the reeds at top two plus one.
Regarding bait I'd decided to keep it mega simple with just 4mm and 6mm Bait-Tech Carp & Coarse pellets plus some 8mm's if small fish were a problem. It was only a five hour match but people were still saying you'd probably need 200lb to qualify. I was ready with plenty of time to spare so wandered up to have a chat with Ash and immediately wished I hadn't when I saw how much bait he had with him! Probably a gallon of live maggots, a similar amount of dead ones, meat, micros, pellets and a big bucket of groundbait plus tins of corn in reserve! I walked away feeling inadequate with a serious case of bait envy!
The all in was shouted at 10:30 and I've started on the top two plus two line, fed a few 6mm's, the float's gone under and carp number one was on, it was only around a pound but good to get off the mark. Next chuck the float sailed away as a 2-3lb carp took the pellet on the drop and I was wondering if five keepnets would be enough! Matthew Vater on my right and Ash were catching steadily on the feeder and getting some decent fish whereas I was now only getting odd bites and losing the odd foulhooker.
After an hour I only had six carp and nobody really seemed to be bagging, in hour two I added a few more carp and carassio but was going nowhere fast. I tried going out to 10 metres with the depth rig and pinging pellets but never had a bite, I started feeding some pellets on the inside line and would try it if I saw any signs of fish. Back at top two plus two, I'd get a couple of fish and then it would go quiet and I was already 'going through the motions' a bit (see recent post) and needing snookers!
The guy on my left was also really struggling and only had a couple of fish and it seemed to be the same for the guys I could see with the exception of Ash and Matthew who were both catching fairly steadily on the feeder. Tucks who was there representing Garbolino said they were bagging up on Ash lake, catching one a bung short, he also said I was fishing too far out and would have caught better at top two plus one.
I was catching fish in spells but as we passed the halfway mark, it was blatantly obvious that I wouldn't need the four nets I'd put in and I was wondering if I could get a refund on the net I'd bought earlier! Ash was lashing in the maggot and starting to catch shallow and my neighbour was still getting some lumps on the feeder but it was hard going for most in our section, the lad over on 46 packed up!
I had a quick look in the edge and big carp signalled it's presence by waving its tail at me but it wasn't really happening there either with just two missed bites (liners?). With around an hour to go, the bloke on my left called it a day and chucked back half a dozen fish. Ash was still catching quite well shallow so I picked up my shallow rig and started pinging out some pellets, it wasn't long before the float buried and I had a small carp. More followed along with quite a few carassio and I was left thinking I should have done that all day, just before the end I've hooked a big fish that gave me the runaround before landing a nice common of 8lb plus.
The all out was signalled and the scales team started with me first, I had 12 fish in the last period of the match and they went 35lb odd, the other net had 23 fish in it for 42lb giving me a total of 77lb something. As I hadn't started packing up and we weren't allowed to follow the scales around anyway, I don't know how the rest of the section fared but Matthew had fished a tidy match to weigh 117lb, then the bloke next door had 74lb. Calum Craig over on 47 had done well and I did hear of a 78lb so I might have missed out on qualifying by a pound! As soon as I find out the full results I will update this post.
Ashley had won his section and the lake with 171lb which was a great result from that peg but the top four weights all came from Ash and Homeground, Stu White won on the day with 236lb from Ash lake and second place was just a pound behind so it had fished a bit harder than normal (by Todber standards!). The lad who was on 36 won his section and qualified so had done it spot on today.
It was an immaculately run match and I really enjoyed doing something a bit different but my lack of experience at fishing commercials really showed today. Although I wasn't in a great area, I could have easily qualified from there, if I'd have fished the feeder across to the island all day (which I've never done and didn't have any rods with me anyway!) I'd have done enough, possibly fishing shallow all day would have seen me do 100lb or a combination of both. Also my rigs weren't really right and I was too blinkered with my bait choice. So in summary, I drew crap and fished like a complete clampit!
I must admit I drove home feeling quite deflated and days like today really highlight how far out of touch I am compared to those that do this style of fishing all the time. The trouble is fishing is becoming more and more fragmented as people are specialising in a handful of venues or a couple of techniques and for the majority of us, if you go to a venue and try and compete against the regulars using methods you only use once in a blue moon, you're going to come off second best.
I've still really enjoyed the day and will give it another go next year if it's at Todber again, good luck in the final to all the qualifiers.
Next up – Dillington
Coming soon – Another trip down memory lane
Check Out – My last match (below)