Writing the blog has allowed me to realise several ambitions, writing for Southern Angler, appearing in both Match Fishing magazine and Angler's Mail but I always harboured a little dream of getting a book published. In my mind though, that was all it ever was, a pipe dream, as I had no real clue how to go about it or the mechanisms needed to make it happen.
A chance conversation led to the possibility it could become a reality and an awful lot of hard work followed. It's arrival is imminent, titled 'Game, Net and Match', it will be available in paperback and for the Kindle. If you like what I do, please support me and the blog and get yourself a copy.
With a foreword by the legend and four times World Champion Bob Nudd MBE, this book details my life in angling before the blog was born, some all new, never seen before content plus my favourite match wins. If you've fished with or against me over the years, chances are, you're in this book!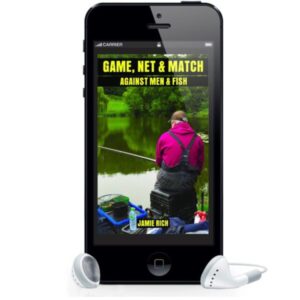 Available from Amazon for the Kindle and paperback here or I have some coming give me a shout if you'd like a copy and we're fishing the same match, I can bring one on and save you the postage costs.