I was looking forward to this one, the first of three Xmas matches on the trot but with winter well and truly here, we could be in for another struggle. After two bitterly cold days with really strong winds, it was nowhere near as bad when I woke up Sunday morning, still very chilly though. I met Steve 'The Pole', The Grand Wizard and Terry 'The Toast' for breakfast although the latter two were fishing elsewhere today.
On the way to the venue, Steve had to brake sharply when a deer jumped over a hedge into the road! When we arrived, it was already quite busy as there were thirty anglers booked in and the fishery had laid on free coffee and bacon butties which was a nice touch. After collecting some bait, it was time for the draw with several lakes being used today, Main, Canal, Middle, Dead Tree, Trendels and Woodlanders.
I was probably around halfway down the list and by the time my name was called, some of the pegs I fancied for silvers like 2 and 20 on Main had gone. Peg 8 was to be my home for the day and its a proper flier, it wins loads of matches but can also be really good for silvers too. It had won on Tuesday with 20lb but with some of the lakes partially frozen, it would be hard and a day dobbing with Warburton's finest was on the cards. Steve P got 27 on Trendels and it was a bit of an unknown quantity as far as we were concerned.
Before we headed to our pegs, the draw for prizes took place as there wasn't an after match gathering due to Covid, when it was my turn, I went for a box of Matchmakers.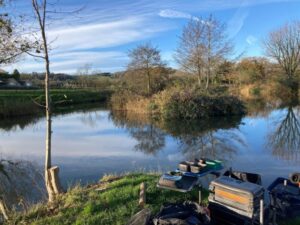 My swim looked lovely with lots of options, there was a little island in front around 13 metres away, the far bank to my right and then deeper water to the left. I set up two 0.3 gram Guru AR floats for the silvers lines left and right and a 0.3 gram Drennan Crystal Margin for dobbing with a size 16 B911 to 0.12mm. On the side tray I had casters, live and dead reds, disco pinkies, bread and Bait-Tech Special G Dark and the Juice groundbait.
On the whistle, I cupped in a little nugget of groundbait at 11.5 metres to the left and a big ball on the right hand line at the same distance. In the last two matches I haven't had a bite from any silvers for around an hour so decided to kick off dobbing bread. I started just off the front of the island and then to left, lifting and dropping the rig but no indications at all after thirty minutes and by the sounds of it, nobody had caught yet.
A carp rolled by the reeds to the left so I added another section and went 14.5 metres but still no bites and an hour had now passed. I was just thinking about trying the groundbait lines for the first time when the float sailed away and I missed it! Back out with another disc of bread and I laid the rig in, it settled and then shot under, this time I connected and it was a big fish. I took my time as I wanted to make sure I got it in the net.
The water was gin clear and very shallow in front so I could see the fish and it was a bit of a lump. I safely netted a lovely a common of 8-10lb which got me off to a brilliant start. I was just about to go back out again when I noticed a pod of carp in front of the island, quickly shipping out, I dropped the rig in their path and the float went straight away, this was a smaller fish of 4lb or so but all of a sudden it felt like I'd get a few fish now.
Dean G who was on peg 10 came up to ask how I was doing and said he hadn't had a bite and nor had Dean H on 11 and he didn't think anybody else on our lake had caught a carp yet. I was dobbing bread all around the island and every now and again, those carp came back round but despite my best efforts I couldn't tempt another. I tried shallowing up, a bunch of maggots but they didn't want to know.
Then Dean had three carp in quick succession on the bomb and bread to overtake me and Scott C on peg 4 landed a chub to put him in the silvers lead. I did have a couple of knocks on bread but thought it might be small fish. There were some reeds on the inside to my right but no bites there and with around ninety minutes left I needed another fish from somewhere. The guy over on peg 12 started packing up and with a few people walking, it sounded like it was fishing rock hard.
I went 14.5 metres to the far bank on my right and was trying different spots but no indications and I was just going to give that up as a bad job when a carp rolled just to the right of my pole! A few minutes later the float disappeared at a rate of knots and whereas the other two fish didn't give me too many problems, this fish was going berserk. The old butterflies were fluttering as I knew I needed this one to get back level with Dean. I was starting to win the battle and in the clear water I could see why the fish was so angry, it was hooked up the bum!
Now I was convinced it was going to come off but I manged to get it in the net and it was a nice fish of 5lb or so. Things got even better when I had another not long after, this one about the same size and properly hooked this time. No more bites there so I went back to the island hoping the rest might have done it some good but the only tentative indication resulted in a small rudd.
Adding the half butt section, I went 15 metres to the left of the island and then back tighter to the far bank on the right but never had another bite. I thought my fish might go 18-20lb and Dean said it might be close as he had a big lump as well.
When the scales reached us, it became apparent how hard the lakes had fished, Rob Fletcher was the top weight on Dead Tree with 5lb 15oz of silvers and Steve Nadin was leading overall with 6lb 10oz from Middle. Scott had a chub and a perch for 1lb 1oz which would win him the silvers pool on our lake. Dean was next and his three carp went 21lb 15oz and this was going to be very close. My rudd didn't register on the scales and they credited me with an ounce and then my carp went 24lb 2oz – phew! The only other angler to weigh in on our lake was Andrew C on 20 who had a single carp for 5lb 13oz.
So I'd won and had a nice pick up of £100 with the super pool (and a nugget off Steve) and was well chuffed. It was a year (yesterday) since my dad passed away, so that one was for you Dad, xxx.
I'm really enjoying fishing Revels although drawing a bunghole on a day like today obviously helps!
On my way home and blow me if a deer didn't jump into the road at virtually the same spot as the one this morning, luckily I wasn't going fast and managed to avoid it. I wonder if it was the same one, if so, it used two of it's lives today (or is that cats!).
Overall
1 – Jamie Rich (Against Men and Fish) – 24lb 3oz
Section A (Main Lake)
1 – Dean Green (Revels) – 21lb 15oz
Silvers – Scott Cousin (Revels) – 1lb 1oz
Section B (Canal, Middle and Woodlanders)
1 – Steve Nadin (Revels) – 6lb 10oz
Silvers – Dave Stanbridge (Revels) – 4lb 15oz
Section C (Dead Tree and Trendels)
1 – Rob Fletcher (Revels) – 5lb 15oz
Silvers – Dave Litchfield (Revels) – 1lb 13oz
The Nugget-O-Meter is back!
That's right, the world famous, high tech (patent pending) Nugget-O-Meter is back. Regular readers will remember I created it to show how many nuggets I was taking off The Torquay Tart but it didn't quite work out like that!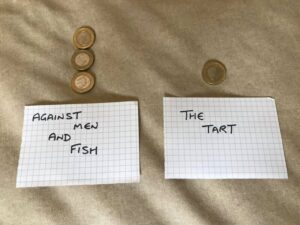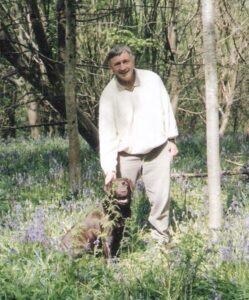 Anyway, it was the anniversary of my dad's passing yesterday (27th Nov) and I wanted to do something in his memory so I've decided to bring the Nugget-O-Meter back. Every nugget I win between now and this time next year will go to the charity that Stoke AA are supporting, which is the Yeovil Oncology Unit. Of course, with my current form, they might only be able to afford a pair of rubber gloves or something! Any donations welcome as well.
Don't forget, Xmas is coming and you can bag yourself a bargain and buy yourself or your loved ones a present by using the exclusive discount code AgainstMenandFish10 to get 10% off when you shop online at Somerset Angling
Talking of stocking fillers, I still have copies of my book available or you can get them from eBay here or Amazon here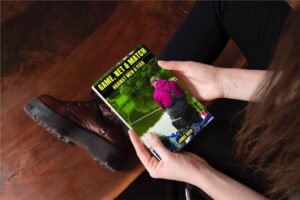 And if you could spare five minutes to leave a nice review on Amazon, it would be very much appreciated.
Next up – Ilminster Xmas Fayre
Coming soon – Lots more match reports
Check Out – My last match (below)