I fished this match for the first time last year and absolutely loved it, superbly organised and for a great cause as well. Nick P and Parker 'The Pole' both said they fancied it as well so I booked us in and was really looking forward to it. Up early, I met the others before heading off, we made good time and soon arrived at the pub which was already busy. There was a fantastic turnout of 72 anglers including the likes of Des Shipp, Richard Chave, Mark Harper, Nicky Collins, Chris 'Gappy' Parr, Steve Maynard, Nicky Ewers, Guy Manton, Martin Rogers and John Candy to name a few.
After breakfast we paid our pools (including the superpool) and waited for the draw, the usual scrum ensued before I delved into the bucket and grabbed a ticket. I opened it to see I was on peg 24 which apparently was at Colber and had produced some skimmers last year. Nick asked where I was and showed me his ticket, he was on 25 so we'd ended up next to each other! Steve P had drawn 72 which was the end peg at Sowley.
It was only a short drive to our section and all the swims looked lovely and there were lots of fish topping. As I was unloading the car, I could hear voices coming from the river and two open water swimmers appeared! It must have been very chilly as there had been a bit of a frost this morning but they were in good spirits and had a chat, asking about the match, as they made their way upstream. Already a fairly eventful day, Des then drove past and parked up on peg 19 which meant he was in our section.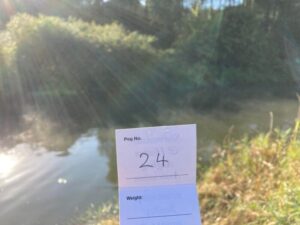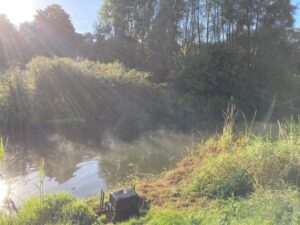 Plumbing up, it was very deep, top kit plus one down the middle and I set up a 1 gram bodied float to just touch bottom and two shallower rigs. On the side tray I had casters, hemp, red maggots, disco pinkies plus some Bait-Tech Pro Nat Dark and Extra which is a nice sticky mix.
On the whistle I cupped in six balls at 11.5 metres and went straight over it with single maggot on the hook, a positive bite first put in resulted in a chunky 2oz roach. The next two fish were tiny little chublets so I tried double maggot for a couple of small roach and gudgeon. Caster was better and I started getting some decent roach that were just about swingable although I did have one drop off.
After an hour I had 15 fish for probably 1.5lb and was really enjoying it, bites began to tail off as we neared the end of the second hour so I began loose feeding some hemp and caster. To be honest I'm not really sure if it helped or not but I was still putting odd fish in the net. A brief try with the two shallower rigs only added a bleak to my tally. Going to 13 metres saw a flurry of bites and fish including a few better perch around 4-6oz.
Swapping between hookbaits kept bites coming and I had a cracking 8oz roach on double pinkie. Resting the longer line, I went back down the middle and netted two perch in two put ins. The five hours flew by and I'd thoroughly enjoyed myself, my clicker was reading 57 fish (plus I'd probably had 20 or so little gudgeon and chublets I hadn't counted). Nick said he'd struggled but had lost a big chub.
As the scales reached Andy Gard on my left, I walked up to watch him weigh in, he had 5lb 12oz which included a nice skimmer. Looking at the section sheet, Des had also weighed 5lb 12oz and so had Chris 'Gappy' Parr on the next peg and the three of them were jointly winning the section. I pulled my net out and it was going to be close, the scalesman called it at………. 5lb 12oz! Nick weighed 2lb 7oz, John R on his right had 4lb 1oz and then the last peg didn't weigh.
Back at the results and Gary Taylor had won the match with a brilliant 42lb 12oz (of bream I think) from peg 39, Nicky Ewers was second with 13lb 8oz which included a bream from peg 62, Andy Miller was third with 11lb 12oz from peg 37, Mick Jepson was fourth with 11lb 6oz from peg 3 and Nicky Collins had a nice bonus tench in his fifth placed 10lb 10oz from peg 69.
When they called out our section we had to split the £50 and a bucket of goodies supplied by Sonubaits so we ended up with a couple bags of groundbait and a tenner each (and stuck the other tenner in the charity pot).
1 – Gary Taylor – 42lb 12oz
2 – Nicky Ewers – 13lb 8oz
3 – Andy Miller – 11lb 12oz
4 – Mick Jepson – 11lb 6oz
5 – Nicky Collins – 10lb 10oz
Sections
Pegs 1-9
1 – Richard Chave (Colmic) – 9lb 3oz
2 – Lee Higgins – 6lb 14oz
Pegs 10-18
1 – John Gatehouse – 5lb 11oz
2 – Paul Chivers – 5lb
Pegs 19-27
1 – Des Shipp (Preston Innovations) – 5lb 12oz
1 – Chris Parr (Sensas 88) – 5lb 12oz
1 – Jamie Rich (Against Men and Fish) – 5lb 12oz
1 – Andy Gard – 5lb 12oz
Pegs 28-36
1 – Bill Hansen – 8lb 15oz
2 – Mark Harper (Preston Innovations) – 8lb 14oz
Pegs 37-45
1 – Gary Cross (Sensas 88) – 8lb 9oz
2 – Steve Maynard (Sensas 88) – 7lb 2oz
Pegs 46-54
1 – Ricky Searle – 7lb 12oz
2 – Mick Hurst – 6lb 14oz
Pegs 55-63
1 – Martin Barrett – 7lb 11oz
2 – Liam Braddell – 5lb 2oz
Pegs 64-72
1 – Den Carry – 7lb 10oz
2 – John Cattell – 6lb 8oz
I have to say it was another fantastic match, superbly organised by Ian Paulley, his wife Nicola and Roly along with members of Sturminster and Hinton AA. I understand in the region of £1200 was raised for the Dorset Air Ambulance which is just brilliant and I'm looking forward to next year already.
It's a lovely river and aside from the winning weight, the results were really close with odd bonus fish making a big difference. I'd love to fish it more and talking to the organiser Ian, he said they're keen to have inter-club matches so that could be worth exploring more.
I had a pound off Nick so stuck £2 in the pot and the charity total is now up to £207 and there's a nugget to come from Parker 'The Pole' tomorrow.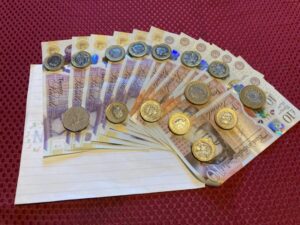 There's still a great offer running if you fancy treating yourself to some new fishing gear, use the exclusive discount code AgainstMenandFish10 to get 10% off when you shop online at Somerset Angling
I still have copies of my book available from eBay here or Amazon here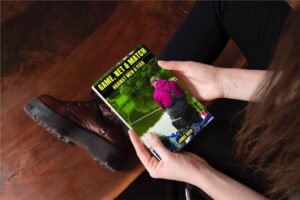 And if you could spare five minutes to leave a nice review on Amazon, it would be very much appreciated.
Next up – River Parrett
Coming soon – Lots more match reports
Check Out – My last match (below)