Bait-Tech have brought out some brilliant new products for 2022 including groundbait, pellets and liquids to perfectly compliment their existing portfolio.
First up, the very popular Special G range needs no introduction and this year sees two additions with Special G F1 and Special G Margin. These new groundbaits differ from the awesome Special G Green, Gold, Dark and Red in a couple of ways. Firstly they come in 2kg bags with a RRP of £7.99 which is great value and secondly, whereas the original range could be used for just about anything, these are aimed at having more specific uses, hence the names.
Looking at the Special G F1 first, although it's labelled 'F1', it's also fantastic for bream and skimmers as it's got lower feed content than traditional fishmeal groundbaits. As soon as you open a bag it's got a lovely sweet biscuit like aroma with a hint of caramel, just gorgeous and you can immediately tell why it's great for skimmers as well as F1's and other coarse fish.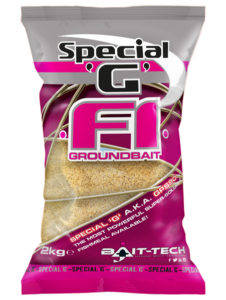 If you read the blog, you'll know I'm a massive fan of dark groundbaits so with my initial outings using Special G F1, I've been mixing it 50:50 with Pro Natural Fine Lake Dark and have had some lovely net of skimmers at several venues. As the weather warmed up I started using Special G Dark with it and it's now my go-to mix for commercial silvers.
Special G Margin Mix is designed to do exactly what it says on the tin! It can take on a lot of water and is best used over wetted and cupped in loose.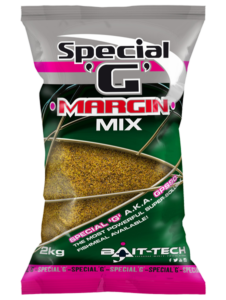 Bait-Tech brought out Sticky Method Pellets a few years back and they are fantastic, not just for the method (which I don't really fish), but also for feeding loose or in little balls via a pole cup or toss pot and they are simplicity itself to prepare. This year they have expanded the range with Green and Red Sticky Method Pellets which I can see being equally as popular.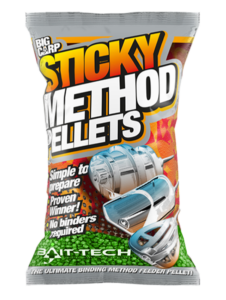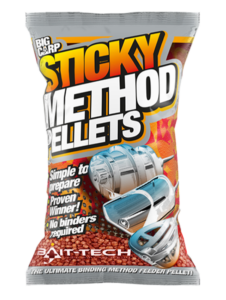 There are also two new liquids with Pro Natural Bream and Roach to compliment the Pro Natural Range.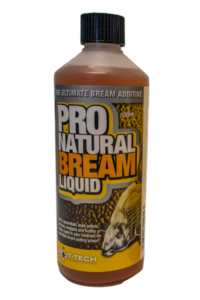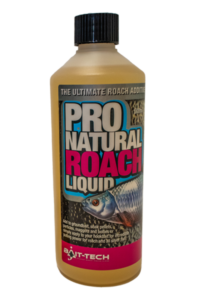 Stop Press – As I mentioned above, I've been using the new Special G F1 and having some great results using other products from the range to darken the mix, now I don't need to as Bait-Tech have just announced they're releasing Special G F1 Dark, I can't wait to get my hands on some and as soon as I do, I'll let you know what I think but I'm certain it'll be another sure-fire winner.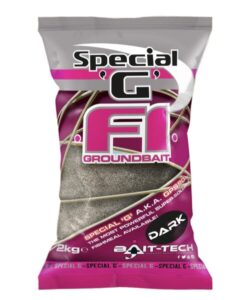 *Bait-Tech sent me these products for free in exchange for an honest review. All opinions contained in this post are my own.