Well, today didn't get off to the best of starts! After a long day yesterday, I fell asleep in the chair and woke up at one 'o' clock in the morning (well actually 2:00 am after the clocks went forward), by the time I actually got to bed and went to sleep, it was gone 3:00 and my alarm was set for 6:00 am!
My alarm must have gone off but I don't remember it and when I woke up I looked at my phone it was 7:15 and I was supposed to be meeting Nick and Rob for breakfast at 7:00! After rushing round like a headless chicken I got there for 7:30 but didn't really do my lovely breakfast justice, I then drove back home to get my kit while the others headed to Summerhayes and would let Pete know I was on my way and draw me a peg.
After all the faffing about, I was actually only about quarter of an hour late when I pulled into the car park. I must admit with the way the day was going so far, I felt sure I'd be on 'Cyanide Straight' so was over the moon when Rob said I'd drawn 19 (one of my favourite pegs along with 12 and 13). Nick was my next peg neighbour for the second day running (peg 17 today).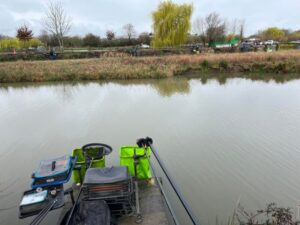 A couple of 0.3 gram Guru AR's were assembled and on the side tray I had loads of red and white maggots, disco pinkies plus some Bait-Tech Special G F1 and Dark groundbait. On the whistle I fed a small amount of gb and a few pinkies on a top two line, loose gb and maggots at 10 metres and fired some maggots across.
Once again the short line wasn't particularly inspiring and all I had to show for my efforts after 15 minutes was one tiny roach and a few missed bites. It wasn't hectic when I went to 10 metres either although Nick had a big skimmer from his longer line so hopefully there were a few about. Eventually the float sailed away and I had my first skimbob of 8oz or so, I managed a couple of smaller samples over the next hour and pulled out of two. With ninety minutes on the clock and about a pound in the net, it was time to have my first look across.
I was feeding two areas across to the left and right, it took a little while to get a bite and my first fish across was a decent 8oz skimbolino, I started getting a few indications by swapping between the two lines and was catching some small roach along with the odd skimmer including one of a pound. Steve Collins and Martin Addicott on 23 and 26 were both catching carp well while Rob 'Oscar' Wylde on the other side of Nick on 14 was getting some lumps.
Nick hooked into a big eel but it bit him off at the net, also we were both suffering a few carp issues and one particularly feisty individual took off at speed and there was that horrible twang as my elastic snapped and I lost everything. After sorting another rig out, I was still getting some decent skimmers, a couple of quality roach plus a nice bonus 8oz perch.
Going into the last hour, I didn't think there was much between Nick and me but we were both now hooking quite a few carp and at one stage we both had one on, I got down to the top kit with mine and it was going round in circles which got me thinking it might be a crucian but then a lovely pound tench popped up, my first one from Longs for ages.
Things got even better when I had a decent skimmer followed by one of 4oz and then a nice roach, swapping to the right hand line I had a brilliant last 15 minutes with a 1.5lb leaper, a smaller one and a 2oz roach to finish with a flourish. I ended up with 28 fish on the clicker (10 decent skimmers, 3 nice roach, 1 perch, 1 tench and the rest, smaller skimmers) plus quite a few little roach I hadn't clicked along with several carp.
After packing up I went up to watch the weigh in, Glynn and Rob Birch had both chucked back on 36 and 38, Roy Hughes on peg 1 was admitting to 10lb but weighed 15lb 3oz, Rob Cox had 27lb of carp on peg 5 and then Jim Jenner on 8 went into the lead with 40lb 7oz. Jeff Sparkes was next on peg 10 and had a brilliant net of skimmers weighing 23lb 11oz.
Bob on 11 weighed 22lb 13oz, James B (peg 13) had 4lb 15oz, 'Oscar' plonked 50lb on the scales and Nick had 21lb 7oz of carp plus 7lb 9oz of silvers. Then it was me and I didn't think I'd have enough to trouble Roy's weight, my carp went 19lb 13oz and then when I pulled my silvers net out, it was going to more than I first thought, the display settled on 17lb 11oz and I'd gone into second spot.
Steve C on 23 was the new leader with 62lb but only briefly as Martin A had 72lb 15oz on peg 26, Roger C weighed 4lb 15oz and then Craig L had 63lb 3oz to go into second place, Bill chucked back on 32 and then last (but definitely not least) to weigh was Kev Osborne who had 73lb 13oz to win on the day.
1 – Kev Osborne (Summerhayes) – 73lb 13oz
2 – Martin Addicott (Summerhayes) – 72lb 15oz
3 – Craig Lyttle (Summerhayes) – 63lb 3oz
Silvers
1 – Jeff Sparkes (Summerhayes) – 23lb 11oz
2 – Jamie Rich (Against Men and Fish) – 17lb 11oz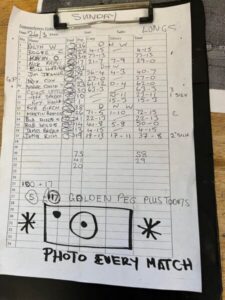 Lots of close weights today and it's great to see some nice bags of silvers starting to show as well, I picked up £29 for second and £5 went into the Nugget-O-Meter (£2 each from Nick and me for yesterday and today plus a pound from Rob C), the total now stands at £182.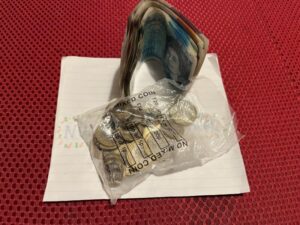 There's still a great offer running if you fancy treating yourself to some new fishing gear, use the exclusive discount code AgainstMenandFish10 to get 10% off when you shop online at Somerset Angling
Also I still have copies of my book available from eBay here or Amazon here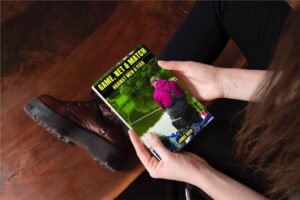 And if you could spare five minutes to leave a nice review on Amazon, it would be very much appreciated.
Next up – Revels
Coming soon – Lots more match reports
Check Out – My last match